This 20 stress baking recipes article has all the recipes you need to try during this period of high stress. Whether you are into cakes, cookies or muffins we got you covered.
SIGN UP TO OUR MAILING LIST GET A FREE WEEKLY MEAL PLANNER AND RECIPE CARD!
Hello everyone!
I don't know about you guys but I have been so stressed lately. The unknown has a way to make us feel pretty lost at times and that's where this article comes in handy.
I have been baking up a storm to deal with the stress of the coronavirus and it kinda helps. I wish I could leave my house to share it with everyone but I am baking and freezing leftovers, baking and freezing leftovers!
If you saw my freezer you would laugh at me… But hey whatever works, right?
Alright let's get baking!
The 20 best stress baking recipes
I personally love anything chocolate because well.. sometimes they can be even more satisfying and stress reducing to eat! Studies have shown that eating dark chocolate can help reduce the stress hormone, more known as cortisol as well as the "fight-or-flight" hormones knows as catecholamines.
So if you're stressed, bake everything chocolate and don't forget to eat it too!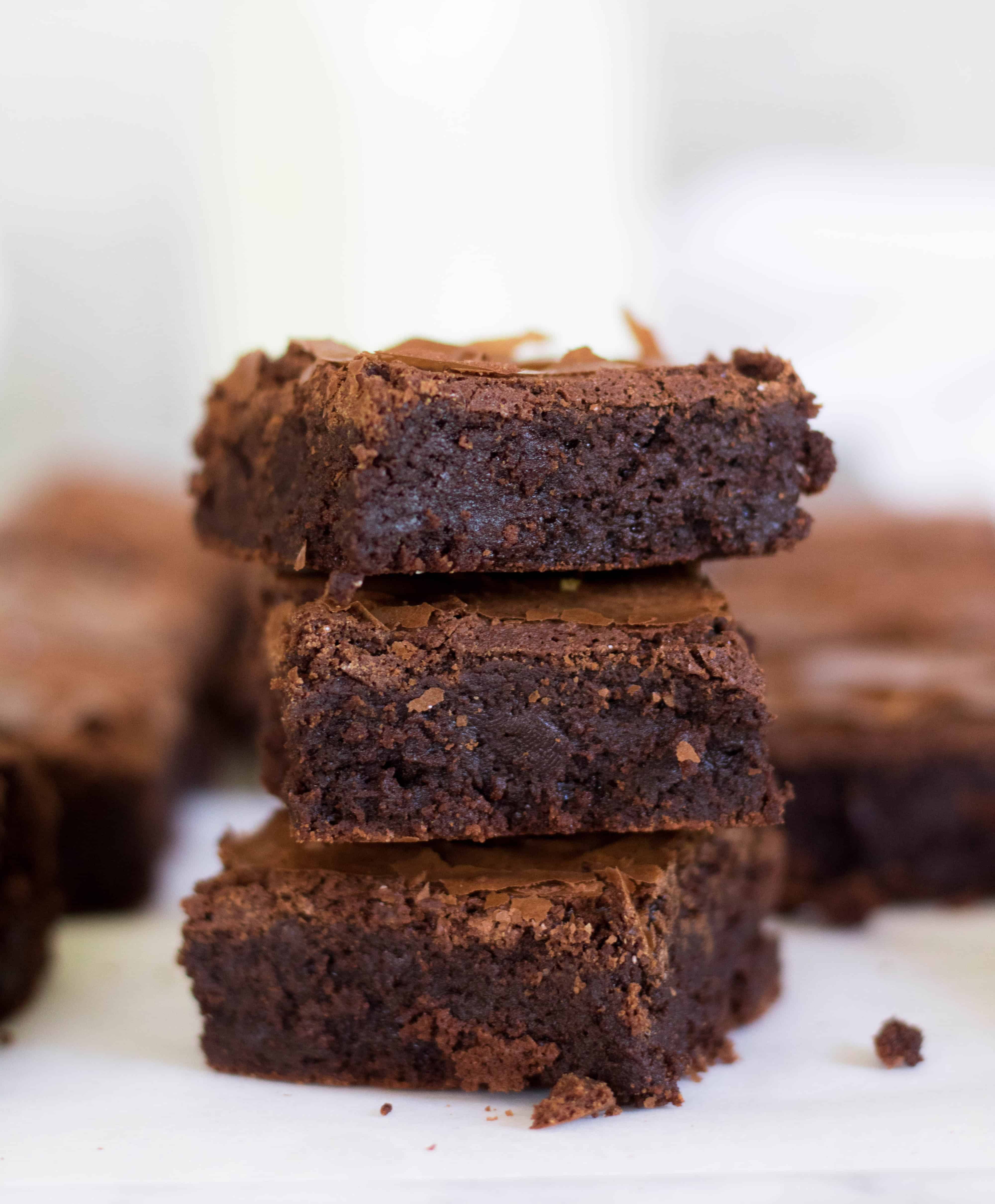 This is the most popular recipe on the blog at the moment. It seems that chocolate brownies are something that universally calms people down. If you don't have cocoa powder, no problem! This recipe only needs melted chocolate to yield fantastic fugdy and dense brownies.
Stress baking doesn't always mean a ton of sugar and processed ingredients. You can bake something healthier and still enjoy it as much as you would something a little more decadent. These lighter double chocolate healthy brownies are my favorite when I'm watching what I eat but also need to tame a little stress.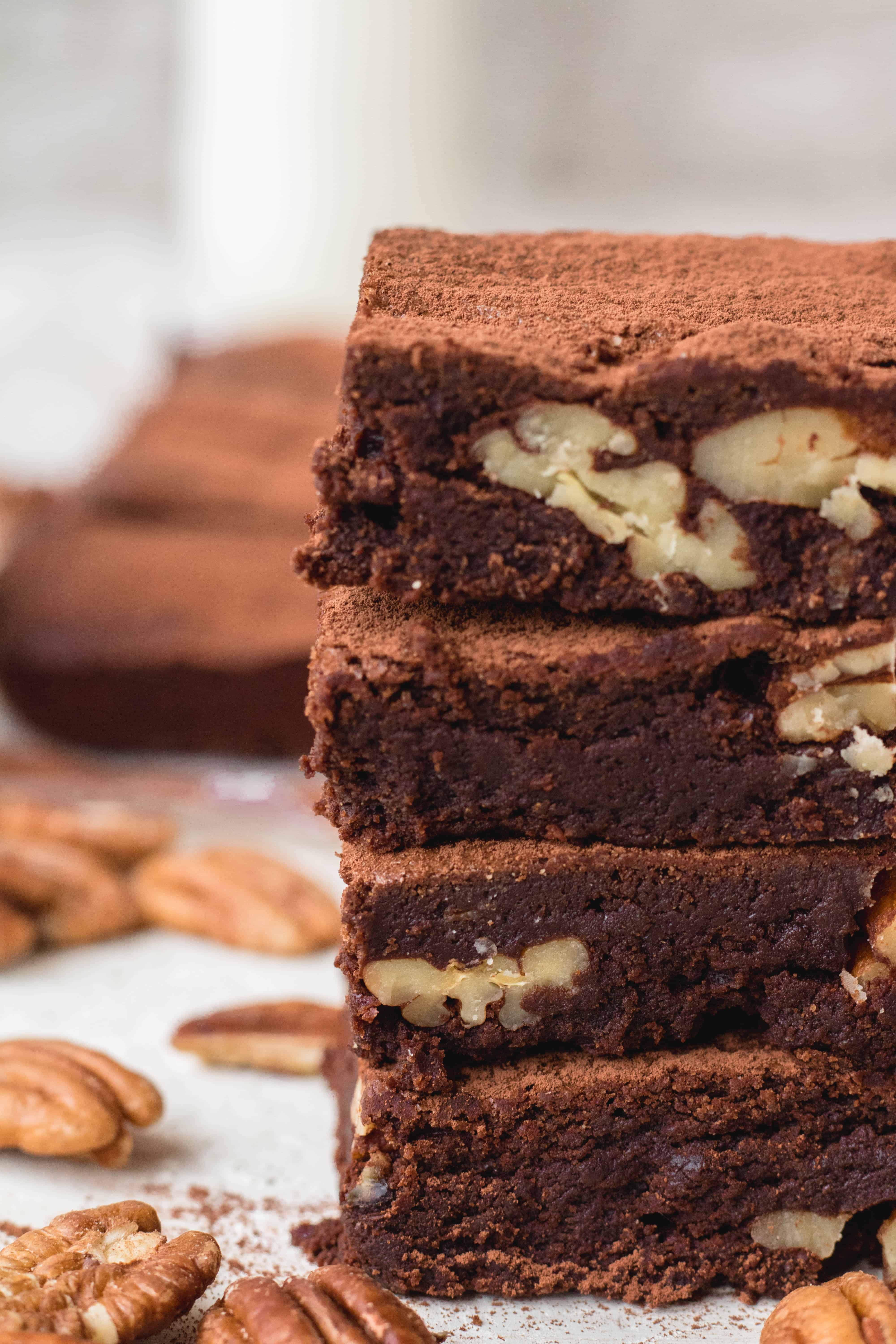 If the first recipe from this list doesn't work for you, since you might not have any chocolate. You can make these beautifully chewy brownies with cocoa powder! They require no melted chocolate But will still yield and incredible brownies. I added pecans to mine because I wanted something a little more nutty. You can add or omit the nuts, depending on taste and what you have at home.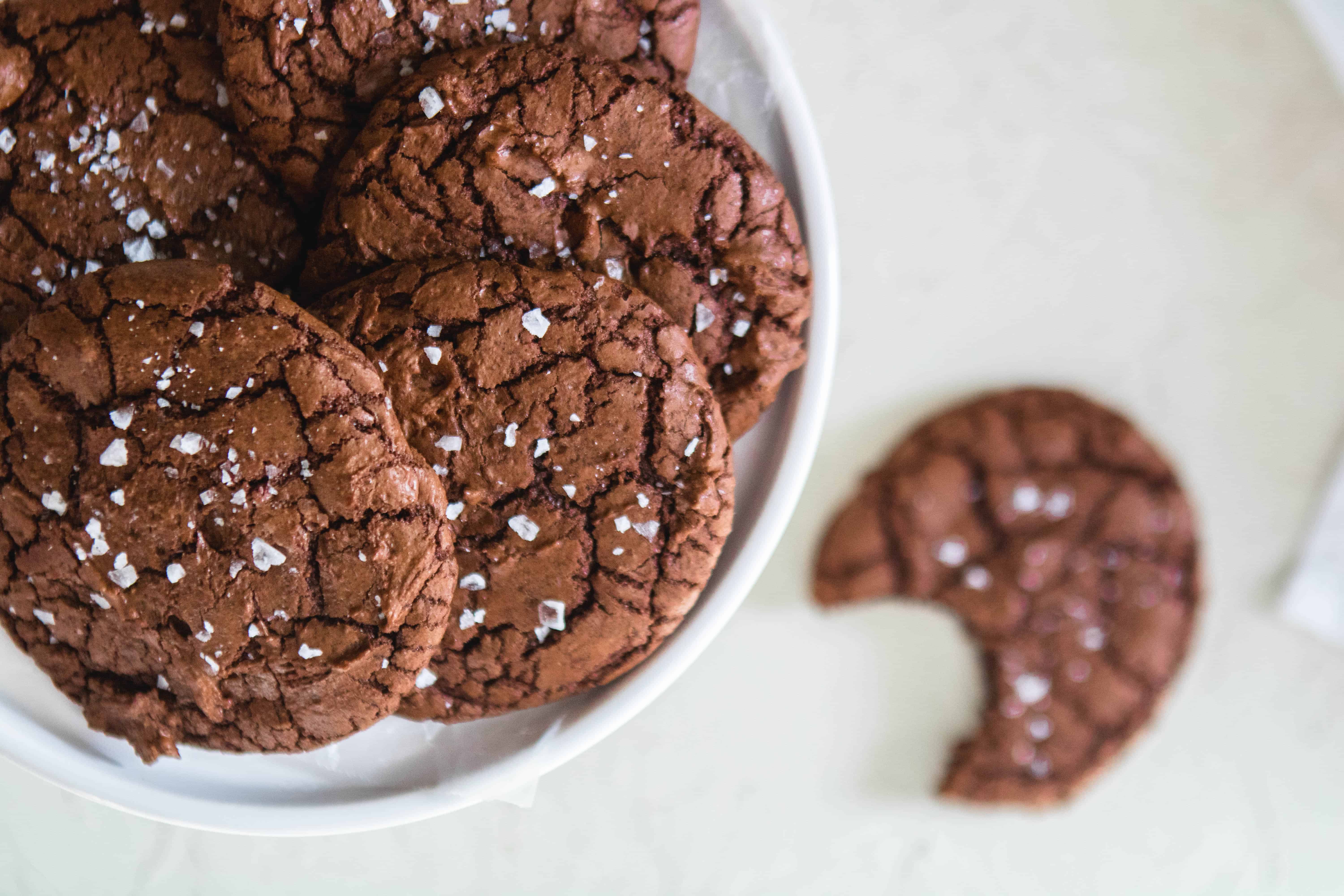 I am absolutely obsessed with small batch recipes. Even more when I am staying home and have to have enough self control to not eat up a whole batch of a regular recipe that makes 24+ servings! This easy small batch brownie cookie recipe is extremely easy to make and will make you feel all warm and fuzzy inside.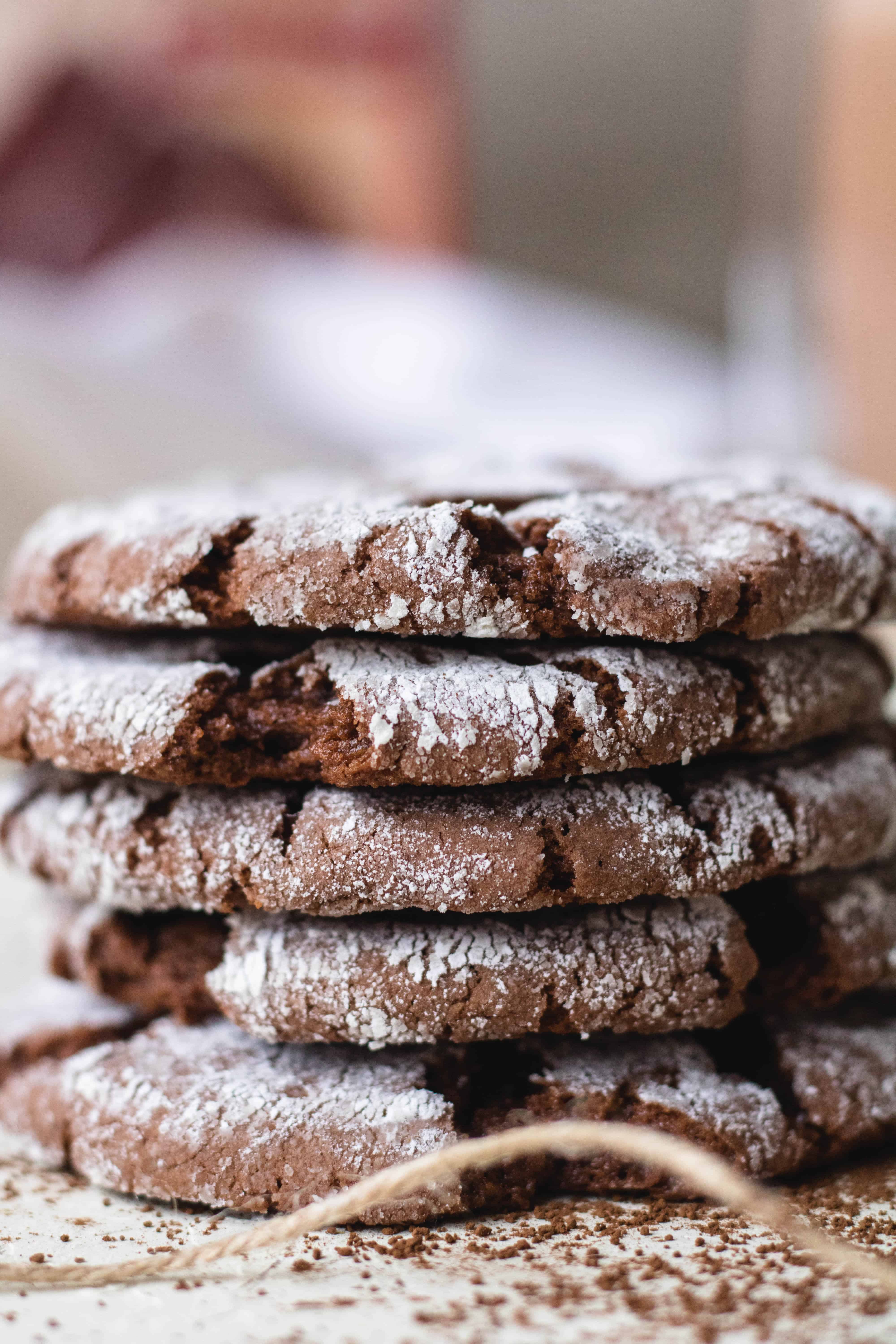 If you prepared your pantry ahead of time so that you don't need to leave the house for a while I bet you you'll find a nice little chocolate cake mix box in your pantry! Use that to make these super easy fudgy chocolate crinkle cake mix cookies!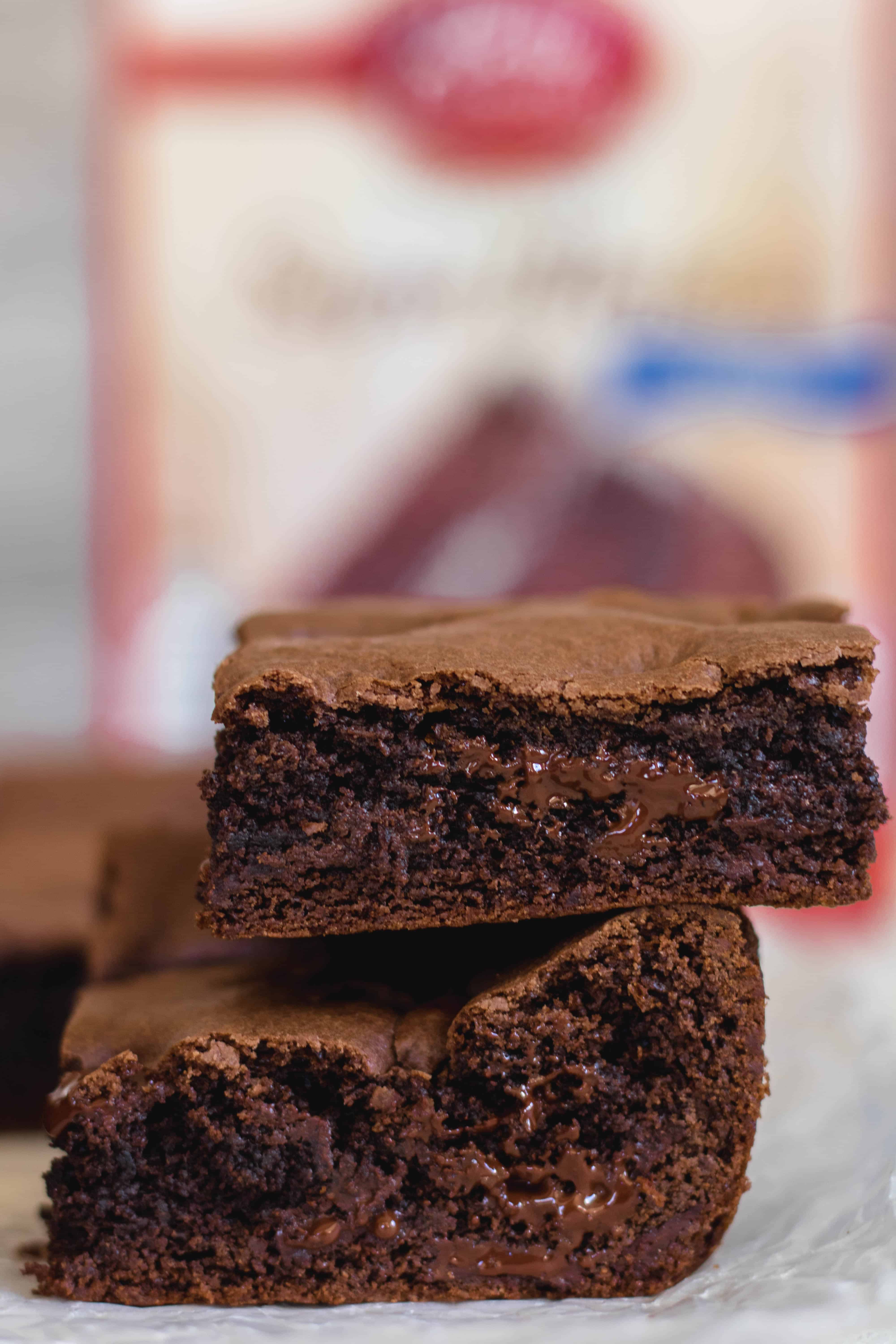 If you are not the biggest fan of crinkle cookies you could also make brownies out of chocolate cake mix! These brownies are easy to make and will yield perfectly cakey brownies for all of those who are not into the chewy and dense ones!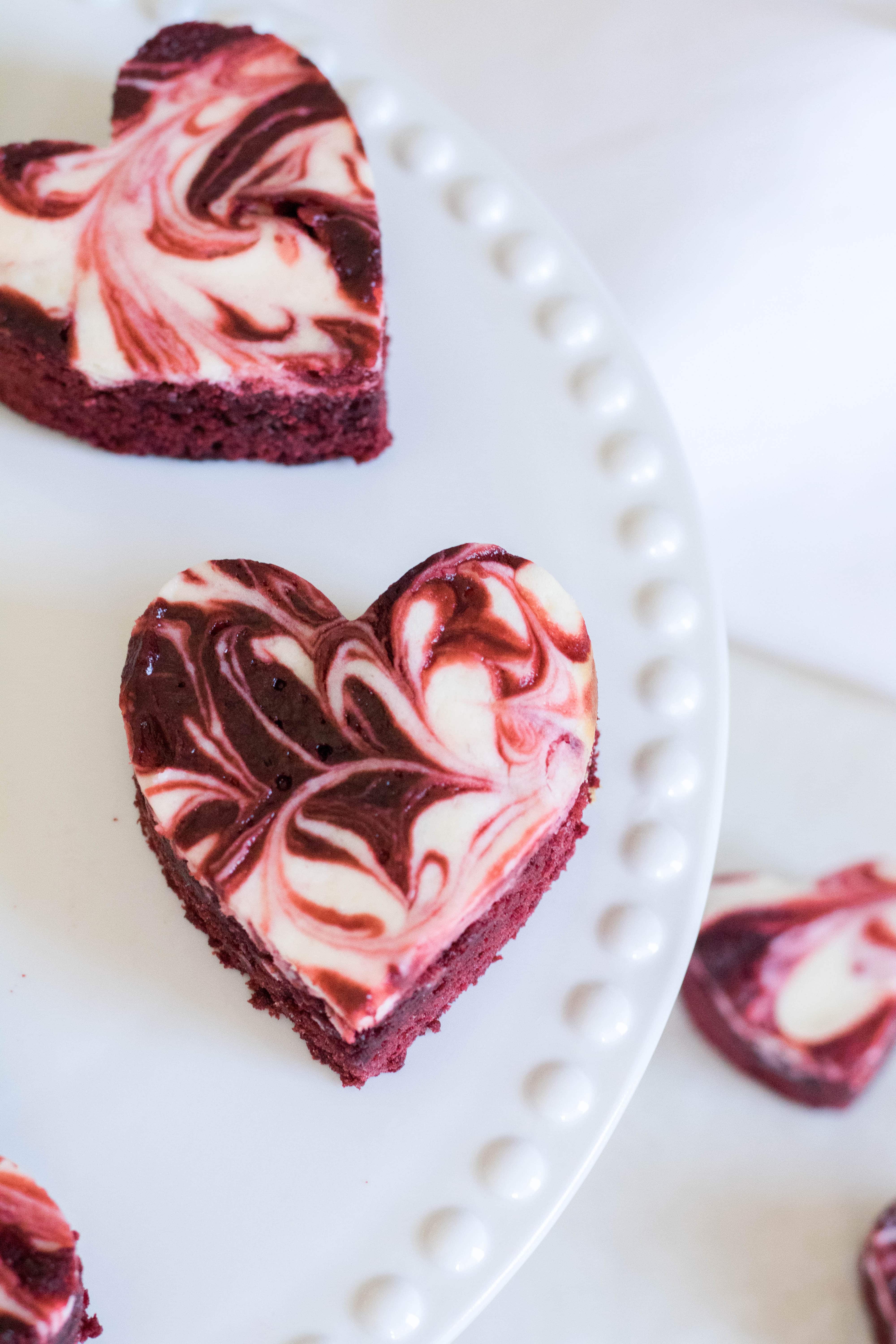 Since we are on a brownie topic, why not make these cheesecake swirled red velvet brownies. They are chewy and melt in your mouth. The tanginess of the cheesecake layer compliments perfectly the brownies flavor.
Like I said a little bit above, small batch recipes are the way to go if you live alone or with a roommate. There is not need to make a huge batch if there is nobody to eat it and you're not allowed to leave the house to give them to someone else. If you need a little bit of comfort food, there is nothing better than a soft and chewy chocolate chip cookie with a cold glass of milk!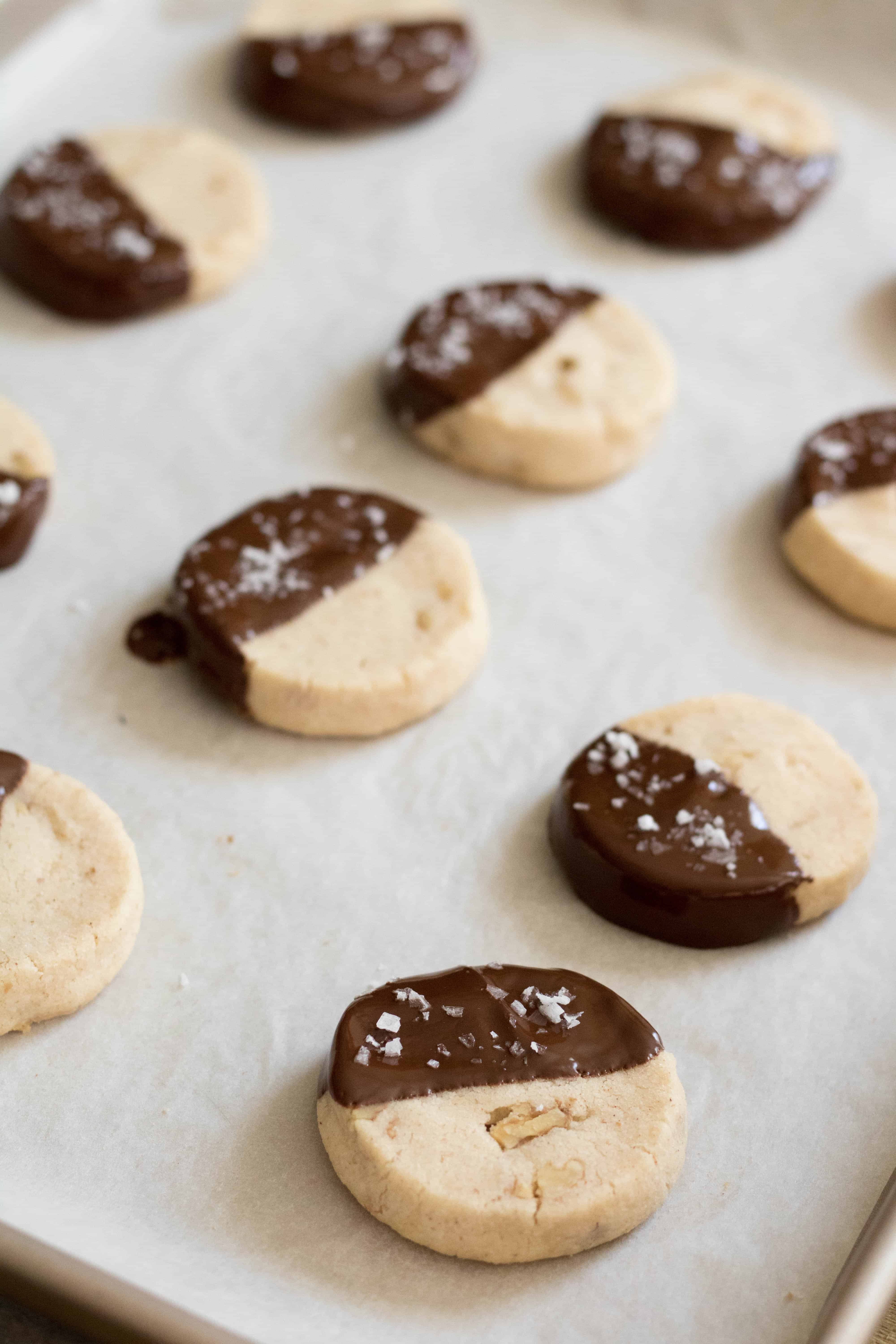 If you don't have much time or energy, these easy slice and bake cookies are gonna be your best friends. They are very versatile. No walnuts? no problem, use any other nut you might have handy. Easy recipes that can easily be modified are a life saver during this quarantine.
Since we are in the topic of cookies, I thought these thick and rich walnut chocolate chip cookies will do the trick if you are trying to make something a little different. The addition of nuts makes these cookies absolutely delicious.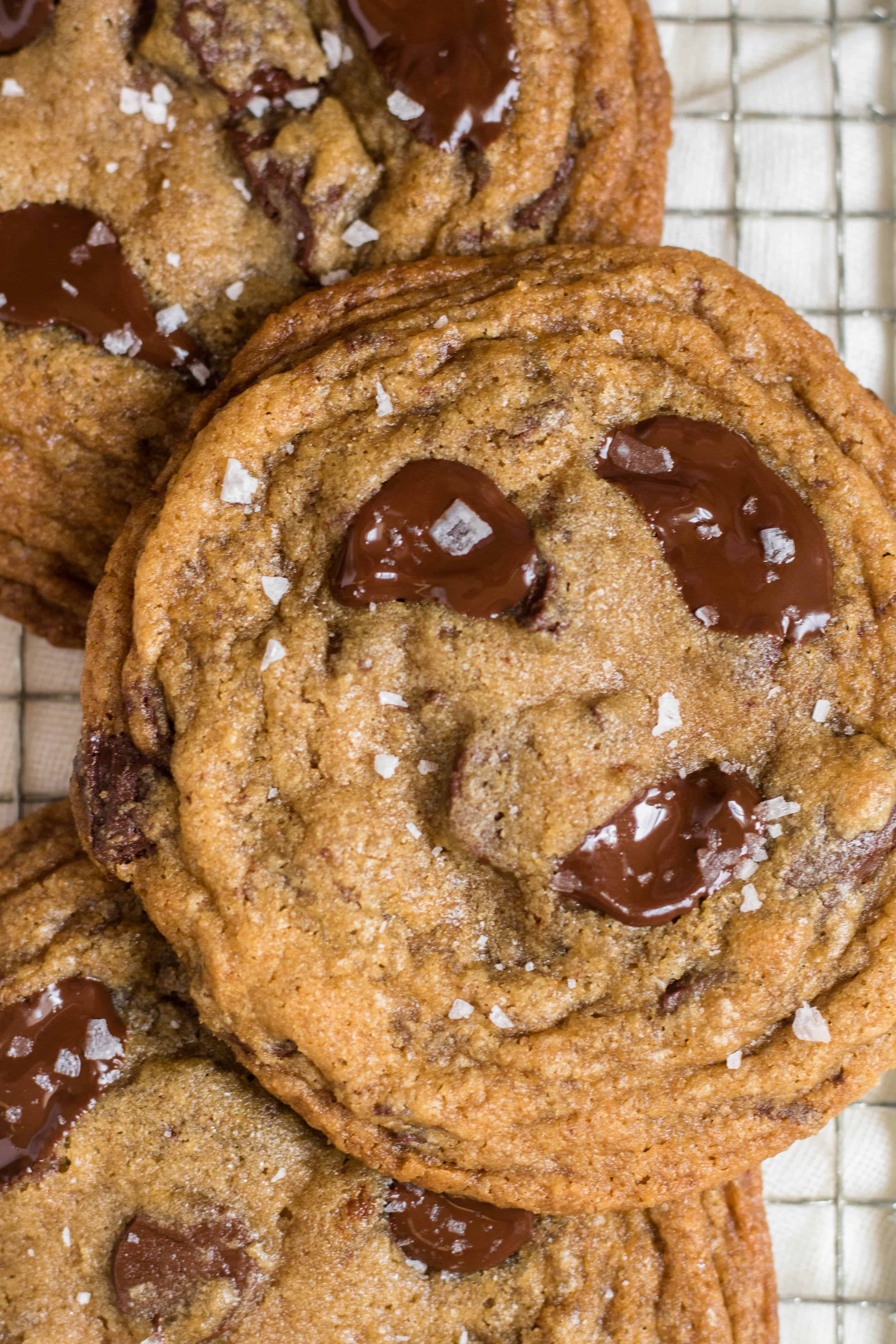 To all my coffee lovers! I got the recipe for you. This giant chocolate chip cookies if dull of espresso and chocolate flavors and is topped with a generous sprinkle of sea salt. Enjoy it with a large glass of milk or your homemade espresso drink 😉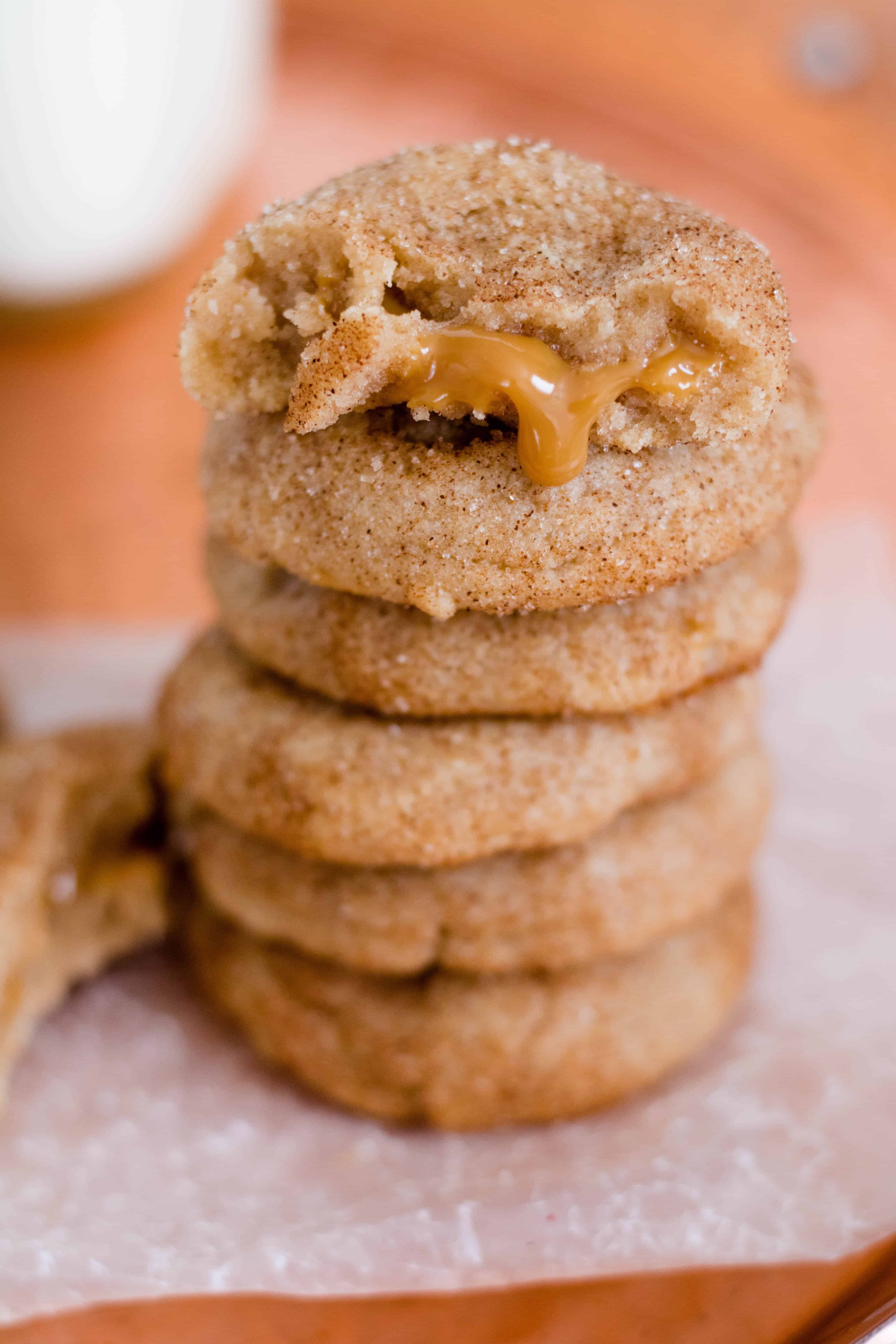 If you want cookies but are not in the mood for chocolate, these dulce de leche stuffed snickerdoodle cookies will make the perfect stress baking recipe ever! They are made using homemade dulce de leche, and will yield a sweet and tender treat for the whole family.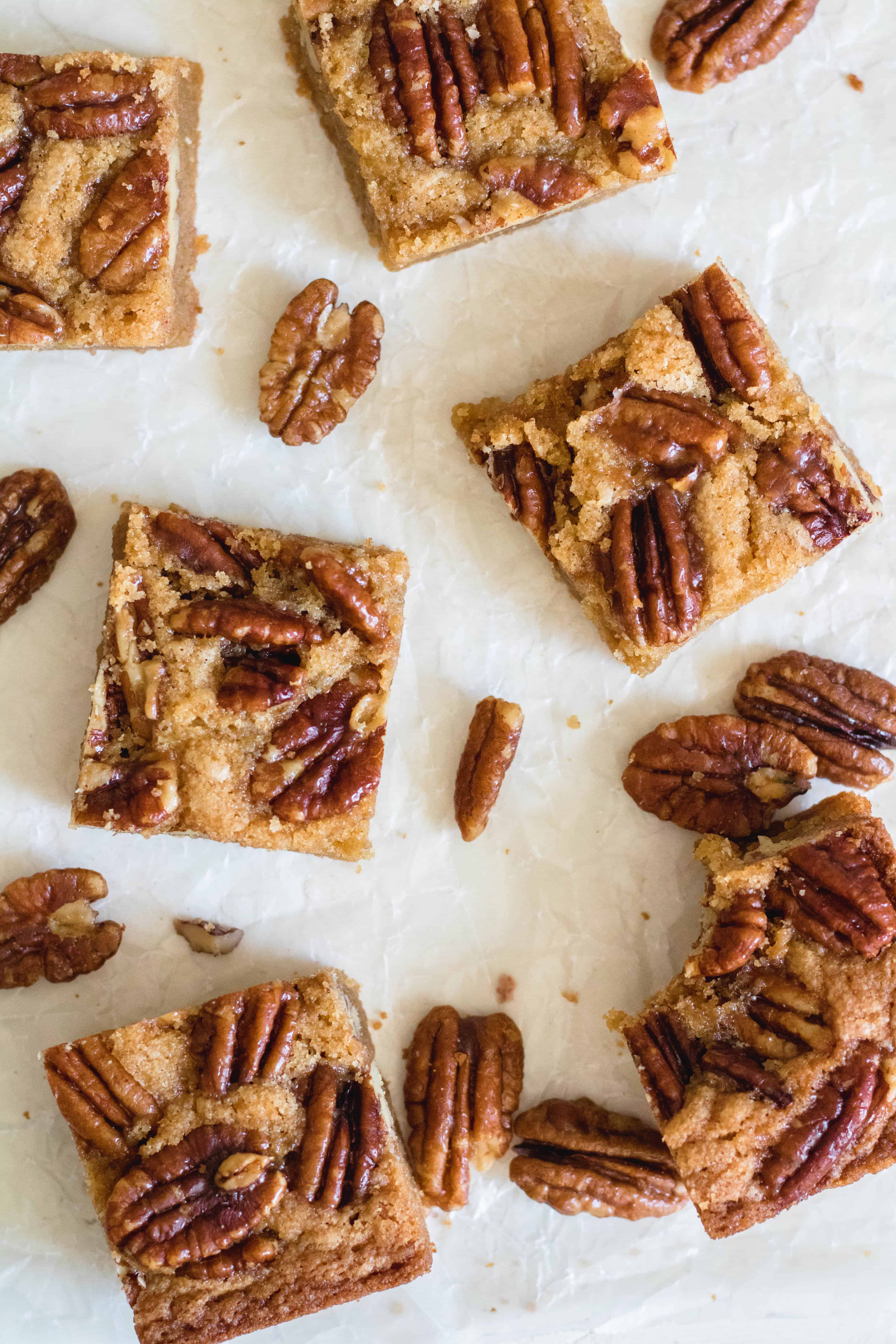 If you want to feel fancy and try something new, these brown butter pecan blondies are the business. The brown butter nuttiness comes through to compliment the candied pecans and remind you of those oh so beautiful fall/thanksgiving flavors.
An old fashioned peanut butter cookie recipe, with beautiful cracks and a soft melt in your mouth inside. These will make any stress vanish in seconds. They use pantry essentials to keep you from having to leave your home during these scary times!
For some reason, pumpkin makes me feel all warm and cozy! That's why I have been baking up a pumpkin storm to calm my nerves at the moment. This is a very easy recipe that will remind you of how peaceful and full of fall the holidays can be!
Want more stress baking recipe that don't involve much baking check these out!
Nothing is more comforting than a fresh batch of banana walnut muffins. So if you have any super ripe bananas in your house that you don't want to have go to waste, you need to try these. They will be perfect for breakfast or anytime during the day because who still keeps track of time at this point!
If you're the type of person that wants to mix a whole bunch of ingredients together, place your mixture in the oven and then be done this one is for you! On the plus side, this is a pretty healthy recipe that you can make when stressed and not worry about piling on the extra pounds.
Since we are on the topic of healthy loaves and bread, check out this healthy no sugar added banana bread. If you have any leftover dark and spotted bananas, you need to make this beautiful loaf of bread. It makes for the perfect breakfast or snack treat.
Saved the best for last! This tripled layered vanilla cake with lemon curd is a project on its own. If you need something to take your mind off of things or are celebrating a birthday in quarantine, you have to make this! It does require a little more ingredients but if you have them and are okay using them then go for it!
Let me know which one of these 20 of the best stress baking recipes you made in the comments below!
If you made it this far down, thank you for coming to my website. I hope you were able to find your perfect stress baking recipe. Stay safe and stay indoors.
XOXO
Chahinez
If you enjoyed this stress baking recipe collection make sure to pin it for later!