How does 17 days of holiday cookie recipes sound to you? Wonderful if you ask me especially if you are planning on doing some baking this holiday season!
SIGN UP TO OUR MAILING LIST GET A FREE WEEKLY MEAL PLANNER AND RECIPE CARD!
Now, onto the 17 days of holiday cookie recipe by the best 2019 bloggers!
I have been wanting to bring you guys something that will make your life a whole lot easier and it is finally here! This article will give you the 17 best holiday cookie recipes all in one, so you can see the photos, read a little summary about the cookie itself, then make it of course!
Now let's start with our 17 days of holiday cookie recipes collection!
1. These dulce de leche stuffed snicker doodle will be the star of the show this holiday season! They are soft and gooey with a delicious treat in the middle. Using this recipe to make the dulce de leche will make your even easier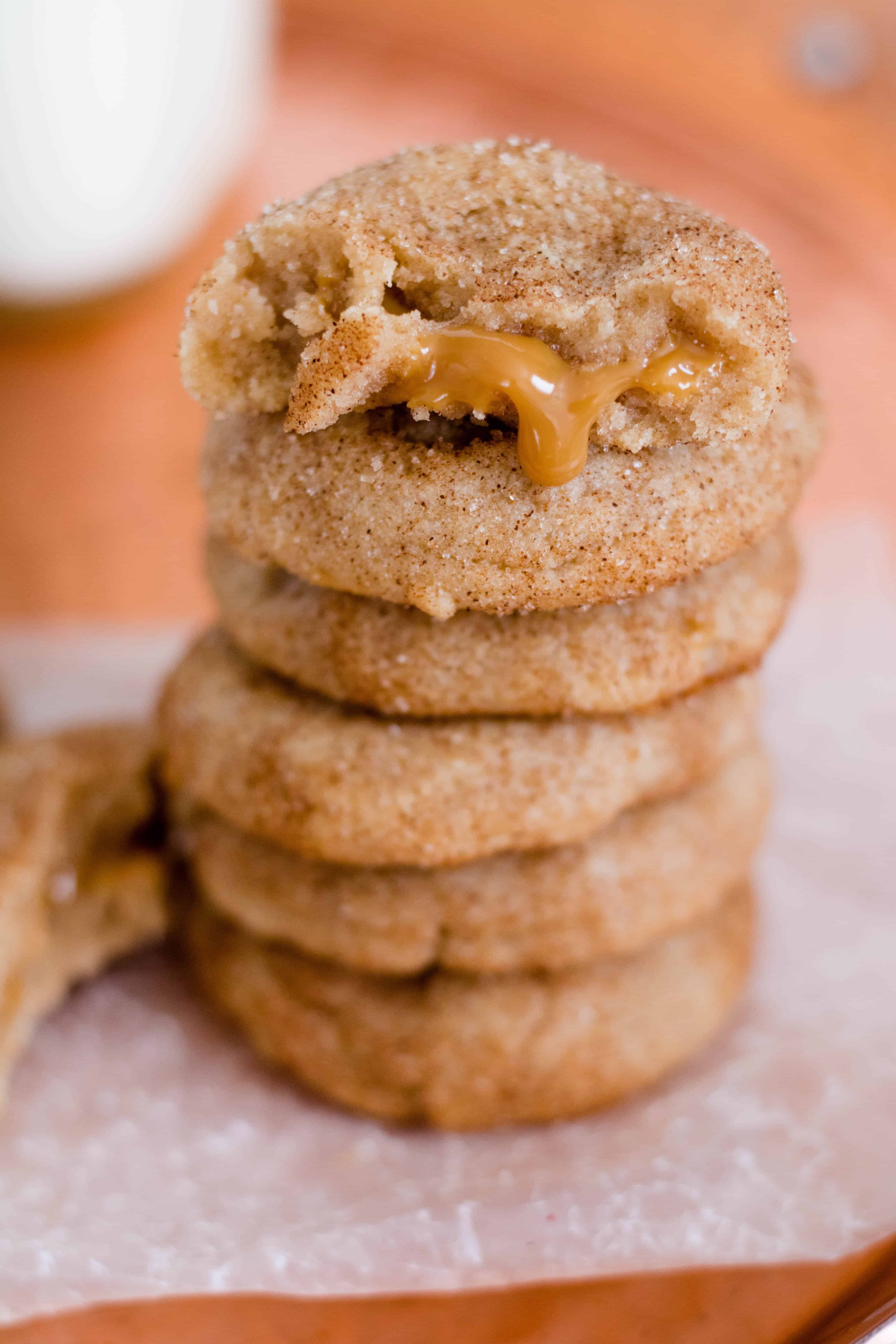 2. I don't know of any better holiday cookies than Monique's Santa Cranberry Macarons. These totally adorable macaroons will make both children as well as adults so so happy. These consist of macaron cookies stuffed with cranberry lime curd, how can you say no to that!?
3. These Peppermint Bark Chocolate Chip cookies from Two Peas & their pod are the perfect chocolate chip for the holidays! They are made using peppermint bark with white and dark chocolate to get you and your family ready for the season!
4. I don't-know what says holidays more than brown butter and pecans! That's you will absolutely want to put these Brown Butter Toffee Cookies on your to do list! These cookies are loaded with toffee pieces, pecans, and light touch of cinnamon to elevate the nuttiness of the pecans.
5. Personally, I think that no holiday is complete without your regular chocolate chip cookies. But this time, I want to go above and beyond and bring you guys giant Internet Famous Pan Banging cookies! They are thin and crispy on the outside but delicious and soft on the inside.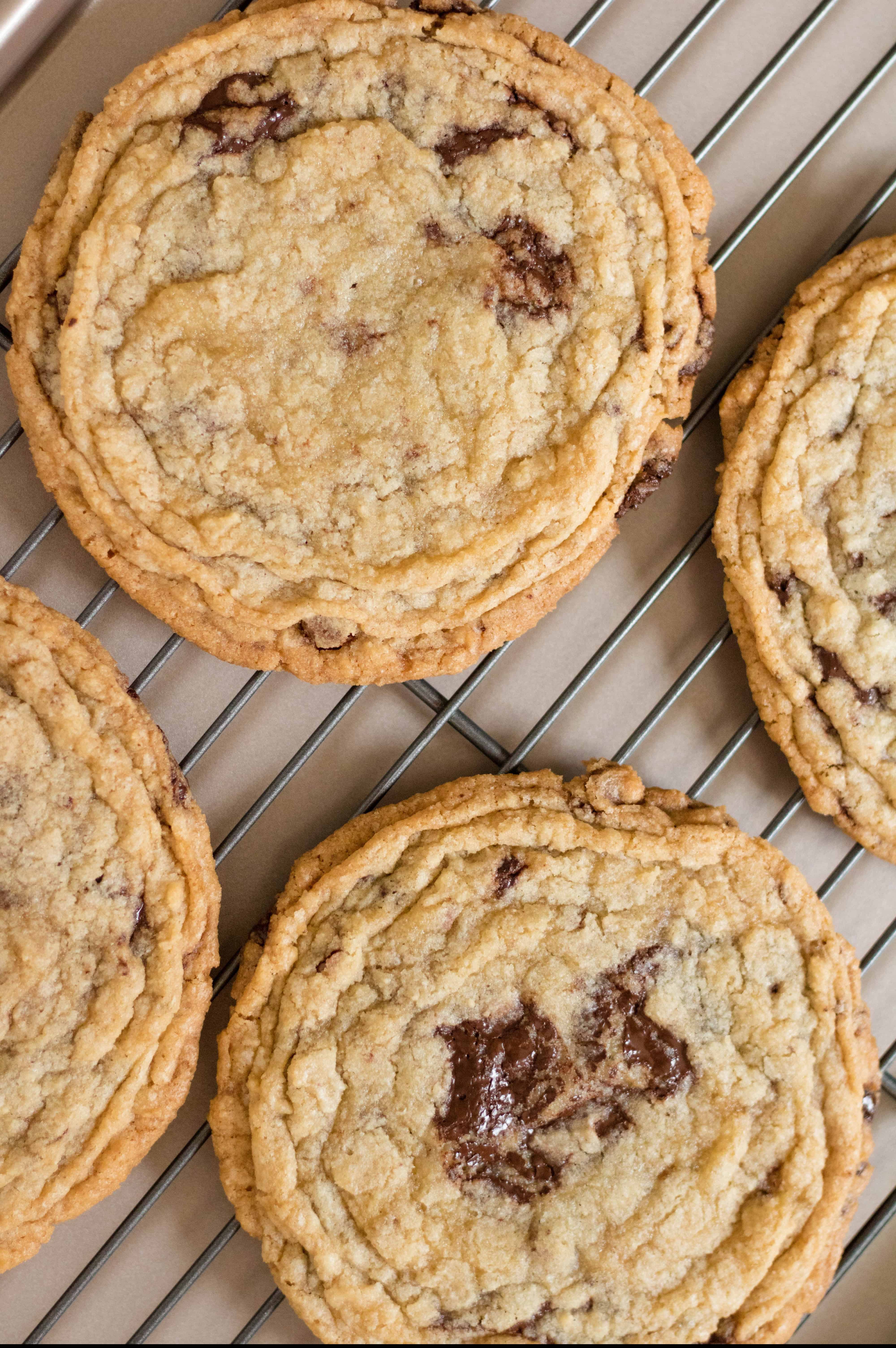 6. I would not be able to make a recipe collection article without including something from the Broma Bakery blog! Sarah's photos are absolutely gorgeous and her recipes are so easy too! This Double Chocolate Peppermint Cookie recipe is definitely one for the books!
7. White chocolate cookies are an all around favorite in my household. We love using macadamia nuts and brown butter to balance out the sweetness of the white chocolate. If you are making these, make sure to use the best quality chocolate available!
8. So on a real note, I am obsessed with any and every thumbprint cookies… I know I haven't posted one of mine yet but these will do the trick! Can you believe these Mini Chocolate Thumbprint Cookies will be ready in less than 30 minutes? Well yes, they are beautiful, quick and so easy to make.
9. These super good for you Healthy Wanna Be Cookie-dough Chocolate Balls are pretty much a disguised treat! They are made using peanut butter, oats, date, and cacao nibs instead of chocolate chips. They have the perfect balance of soft, crunchy and salty. I promise you these will not last at all!
10. These Chai Snicker Doodle Cookies have to be on your to do list asap! They are made using Spice Tree Organics Chai Confection Blend, which is 100% organic blend you can use to infuse the flavors of chai in everything you bake. This spice company is a friend's company, they make sure that their spices contain no sugar no salt or preservatives. Their mission is fo create pure spice products that do not contain toxins, irritants, fumigants, or fillers for the more health conscious and those who keep a close on eye on what they put in their bodies.
11. These tahini sesame seed cookies are perfect for those who are trying to maintain a clean eating habit even during the holidays! Show you family members with gluten allergies that you haven't forgotten about them by making these beauties!
12. Apples are often the star this season so to stay within the fall/ holiday theme make these delicious cinnamon spiced apple oatmeal cookies. They are very simple to make and yield a somewhat small batch (12). So no more stale cookies, make these every-time you are craving fresh ones !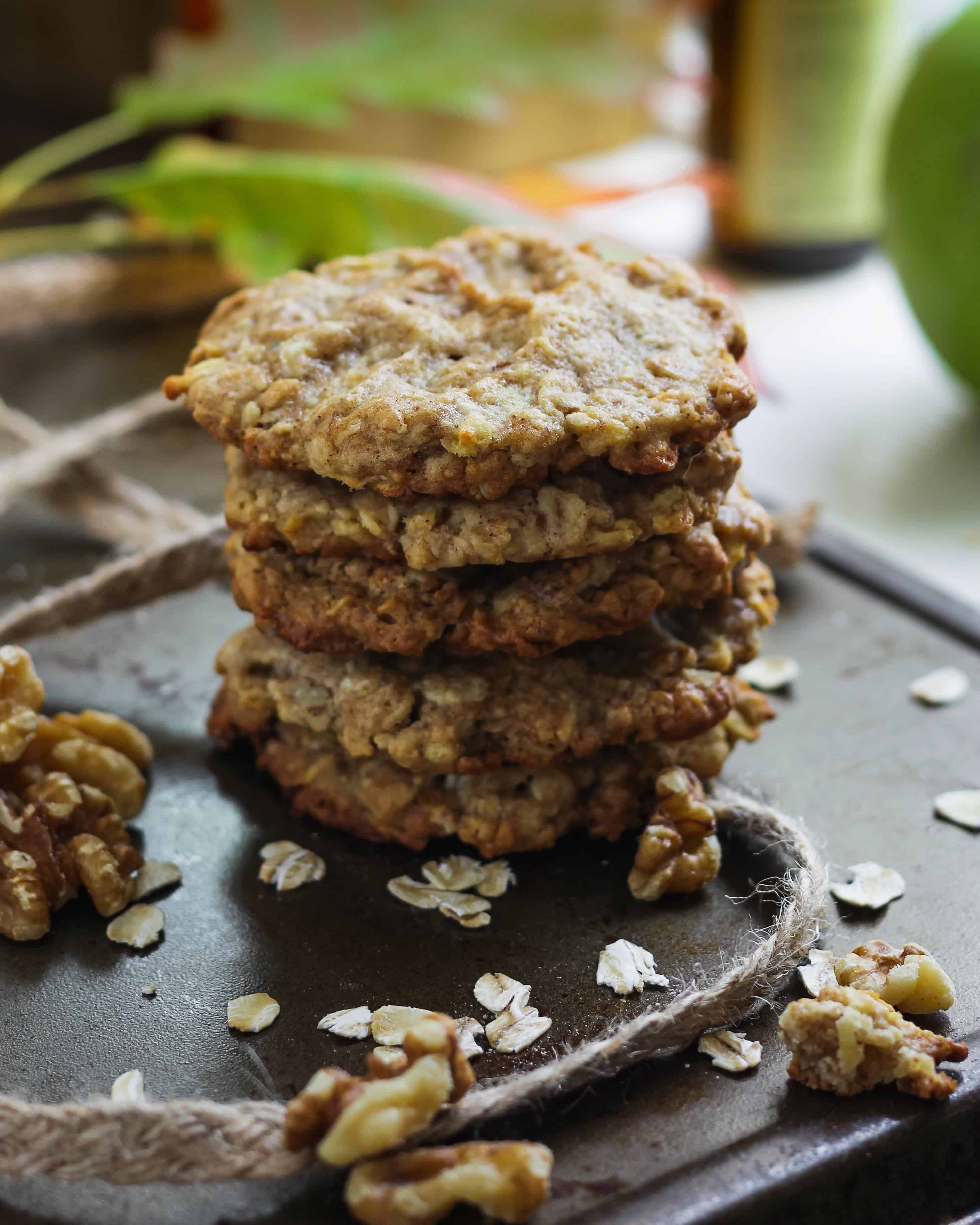 13. I don't know abut you guys, but for me, holidays mean all the shortbread in the world. Of course, the more unique and different the better! That's why we can't help but drool at the idea of these brown butter, pistachio and chocolate chunk shortbread cookies.
14. Don't worry, I didn't forget my gluten-friends. If you don't want to go with a tahini gluten free cookie, this one is for you! These Gluten Free Dairy Free Sugar Cookies are the cutest for the holidays. Make them into whichever shape you want and enjoy with a nice cup of hot chocolate!
15. Who doesn't like trash cookies ( not literally) but these Santa's Trash cookies are the best when you're trying to use up leftover ingredients and make something uhh-mazing!
16. Nothing says holidays better than a Cranberry Oatmeal White Chocolate Cookie! This is one of my favorite recipes of the bunch… You know what they say save the best for last, which is exactly what I did here!
17. The last cookies recipe on this post is this iconic Christmas Lights Sugar Cookie. You can absolutely not go wrong with these. They are sure to put a smile on both the little kiddos at the party as well as the adults!
As always, If you enjoyed this best of 2019 holiday recipe collection make sure to pin it for later to keep this list handy!
17 days of holiday cookie recipes
Let me know if in the comments which one you tried out and loved the most!