22 Days of Christmas cookie recipe plus a few extra holiday treats, all carefully curated to make your life easier this holiday season. Try one, or try them all, we are sure you won't regret it!
SIGN UP TO OUR MAILING LIST GET A FREE WEEKLY MEAL PLANNER AND RECIPE CARD!
It's that time again! Last year around this time I shared the best 17 days of holiday cookie recipes from some of the best food bloggers of 2019. This year I wanted to do the same to make preparing for the holiday season a whole lot easier.
These cookies and treats are perfect for filling up Christmas cookie gift boxes and even shipping across the nation if you can't see your family this year.
This holiday recipe collection is the best of 2020. So give it a try and let us know which one was your favorite in the comments down below.
Here are the best holiday cookies you need to make this year!
These hazelnut are every chocolate or Nutella lover's dream. they are extremely easy to make, take less than 30 minutes to be ready and will make any Christmas cookie box so. much prettier!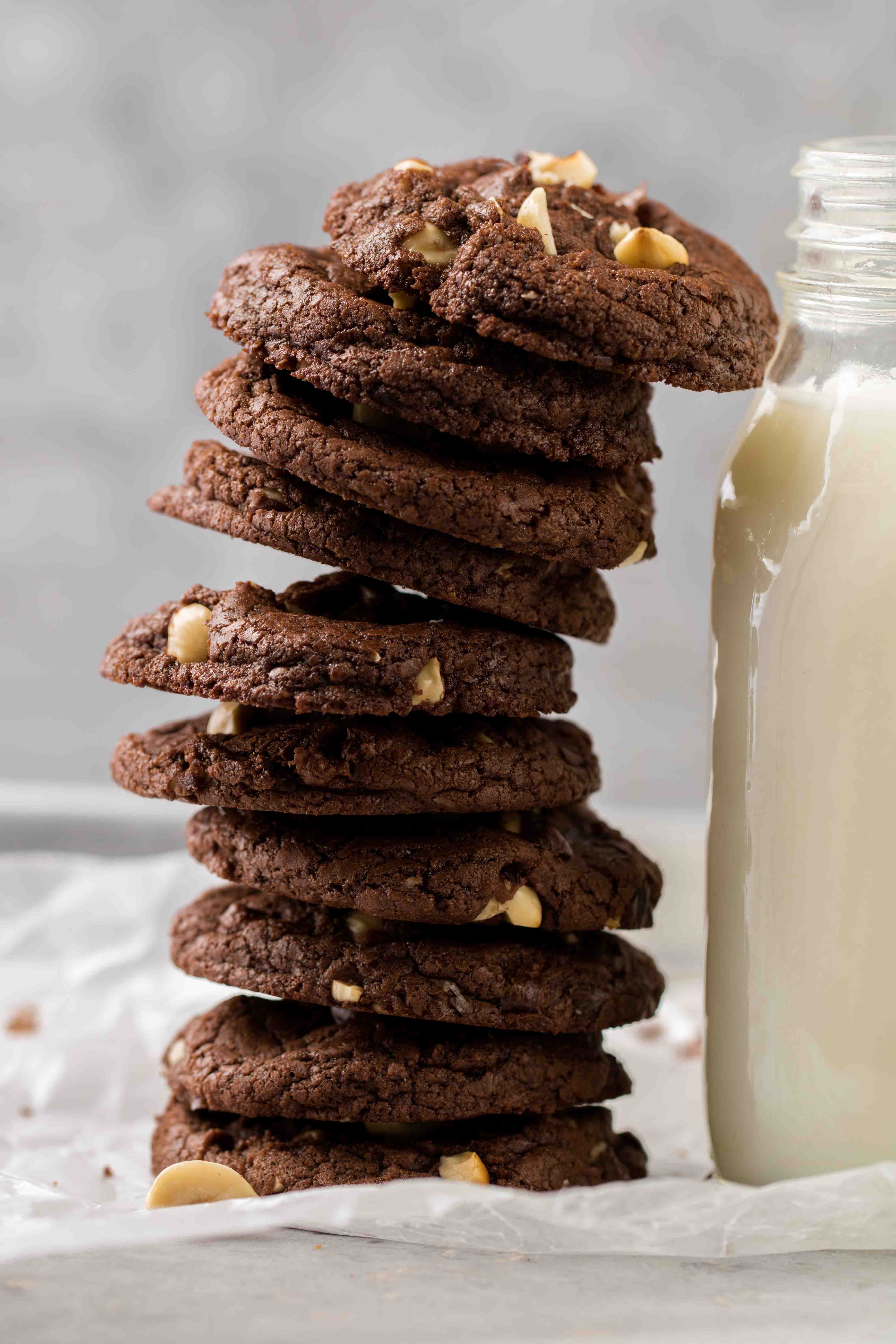 Since the holidays look a little different this year, you might not need to make a large batch of cookies like you usually do. But you can still make your favorite soft and chewy snickerdoodle cookies this holiday with this amazingly easy recipe.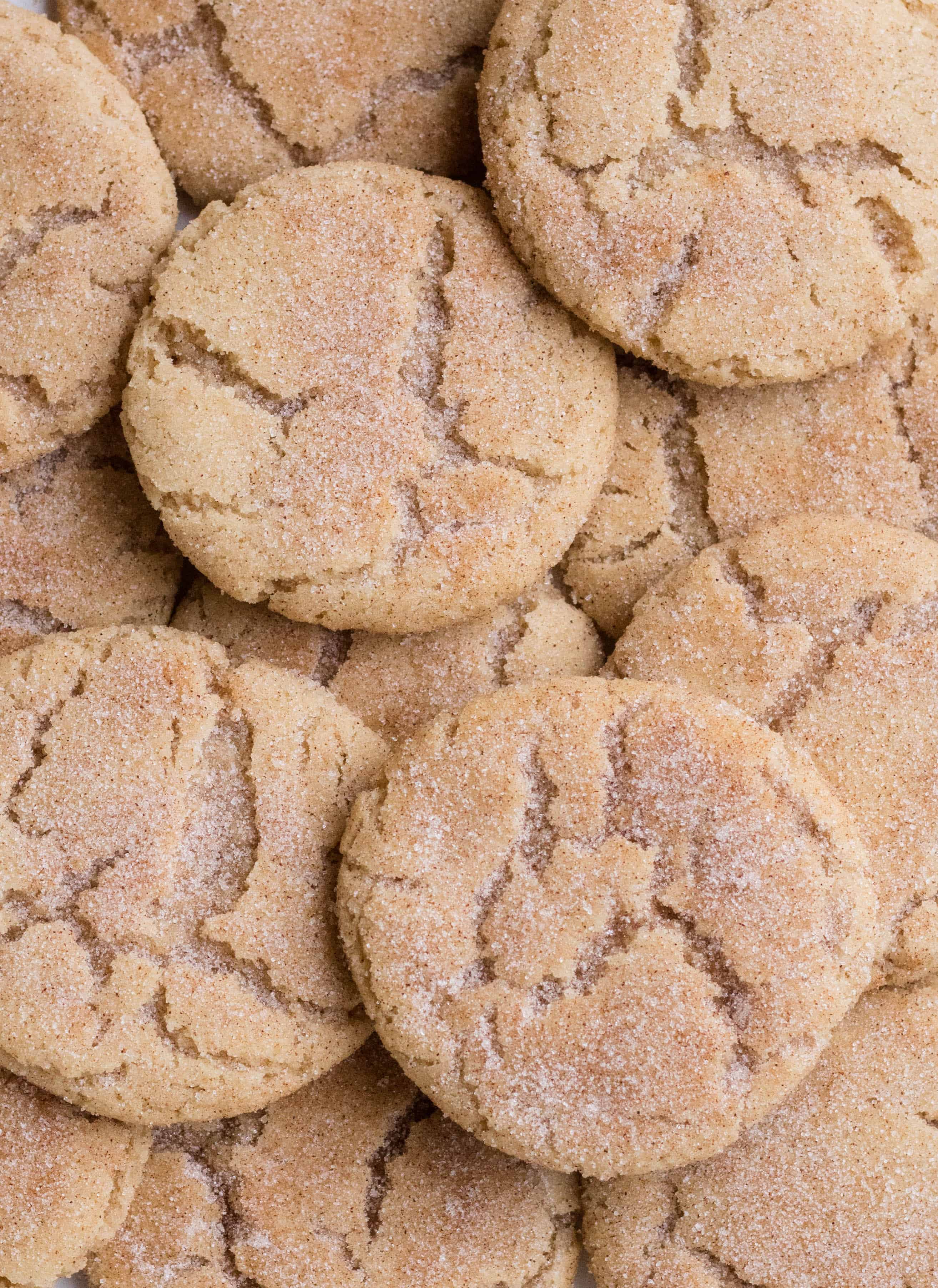 Since we are on the topic of easy holiday cookie recipes, why don't you try this kid friendly chocolate cake mix crinkle cookies. They were part of my Christmas cookie gift box and you'd be surprised at hoe many people gravitated towards those!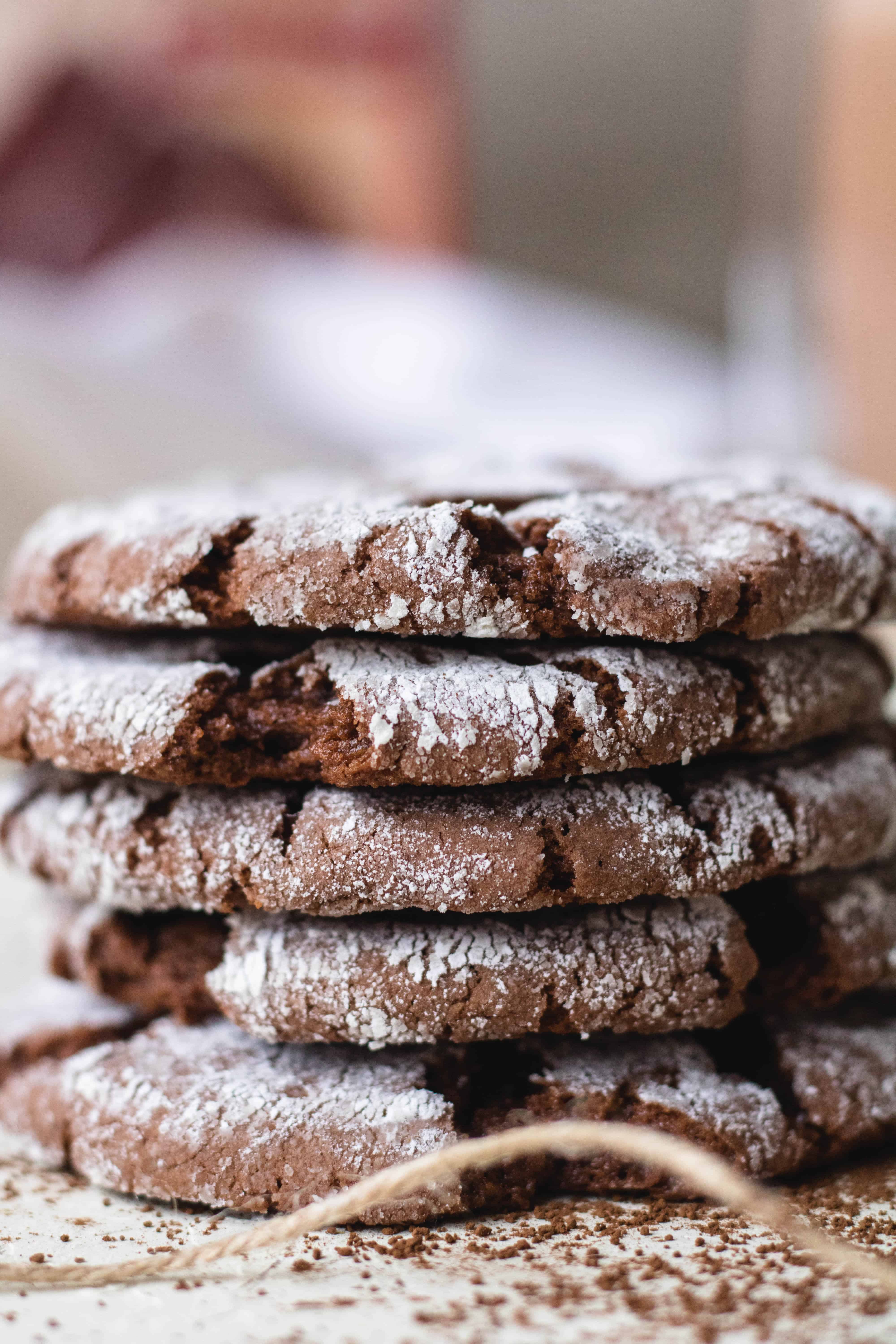 Cranberry oatmeal cookies are a favorite holiday cookie in my household. We make it from Thanksgiving time all the way to Christmas time because they are so festive, delicious, and easy to make!
I always like to include a few classics in my Christmas to do make list. This one comes with a twist though! These soft and chewy pretzel chocolate chip cookies are the best thing if you and your family love sweet and salty.
Another classic would be these soft sugar cookies but better. They have a secret ingredient to make them softer than ever. Trust me they literally melt in your mouth. You can also use this recipe and decorate with frosting of colored sugar to have it fit the Christmas theme even more.
If you are a lover of peppermint these are for you. These chocolate peppermint slice and bake cookies and eat and so beautiful. They taste like the holidays just smacked you in the face (in an amazing way!)
8. World's Best Chewy Brown Sugar Cookies
If you love sugar cookies but want to take them up a notch, you have to try these brown butter brown sugar for a toffee caramel flavored melt in your mouth sugar cookie. I have a feeling I will be making these way too much!
Sometimes I like your regular flour and butter cookies, but other times I absolutely adore a good meringue cookies. This article will teach you exactly how to make the perfect cookie to decorate your Holiday cookie box with.
These dulce de leche stuffed snicker doodles are one of my favorite cookies ever. Christmas or not, I make sure to make there at least once a month because I am totally obsessed with dulce de leche.
These cookies are a simple cookie that you can make ahead of time and leave in the fridge for whenever you are ready to bake. They are similar to shortbread cookies with walnuts and spices added to them. Then dipped in chocolate, perfection at its finest!
When it comes to Christmas time cookies, I always need a good m&m's cookies recipe under my belt. This one is a no brown sugar m&m's chocolate chip cookie. To make it extra Christmassy, ass you need to do is use the red, white, and green mnm's!
This one is for all my gluten free and vegan friends! A delicious tahini sesame seed cookie recipe. It is soft and chewy with a nutty flavor from the tahini, it is then rolled in sesame seeds for a beautiful presentation and a great texture as well!
These peanut butter cookie cups might not fit perfectly in a Christmas cookie box but can be made and served on a plate right at home for an extra beautiful presentation. They are the perfect little bite to get enough sweetness without over-doing-it.
I shared these last year but I couldn't share them again. These cranberry macarons are seriously a work of art. So if you have some extra time in the kitchen this year, feel free to try them out.
These are the definition of cute and delicious! With a ginger bread cookie base cut into a Christmas tree shape and some m&m's to make up for the ornaments, you won't find anything better!
These red velvet cookies are soft and chewy and oh so pretty. My favorite thing to make for our Christmas eve family gathering. We enjoy a few of these and sip on some hot chocolate while enjoying each other's company.
If you're a sucked for filled cookies like I am, these ones are for you! They are made with soft sugar cookies and filled with a delicious raspberry jam for the most festive cookie ever.
Need the best ginger bread cookie recipe? Check this one out. It makes the perfect and the cutest little ginger bread men. Decorate them with the family for a super fun activity.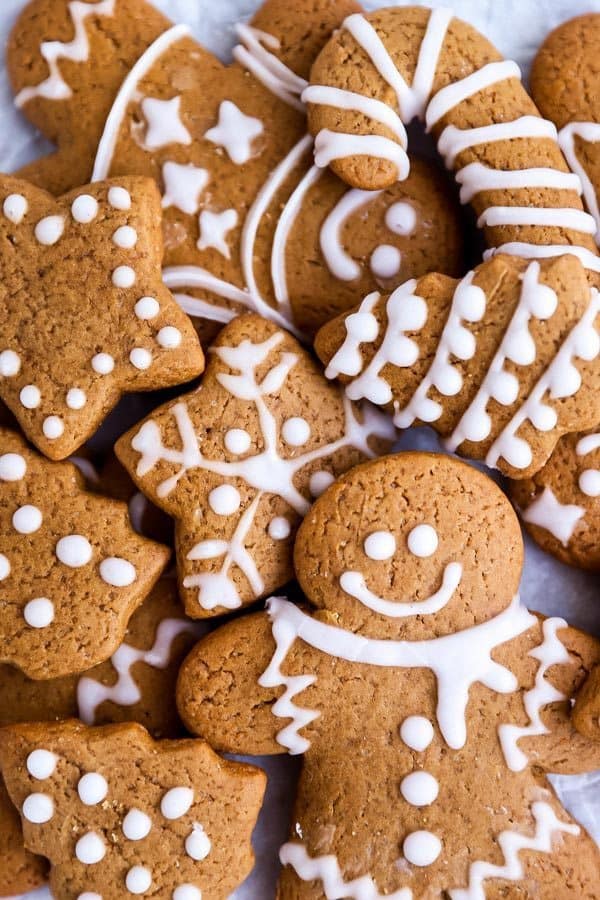 This cookie recipe is made with ready made cookie dough and pudding to fill up your cute little hot chocolate cups. This recipe is THE RECIPE to make with kids. They will have os much fun creating their own version of a hot chocolate cookie cup.
What are the holidays without a good thumbprint cookie recipe?! Not good enough if you ask me! That's why we have one of the best thumbprint cookie recipe ever here for you to try!
More holiday recipes that are not cookies!
I made these Chocolate covered marshmallows last year and everyone went bananas over them! They combine a soft marshmallow in the center and luscious chocolate on the outside. The perfect combination for both children and adults.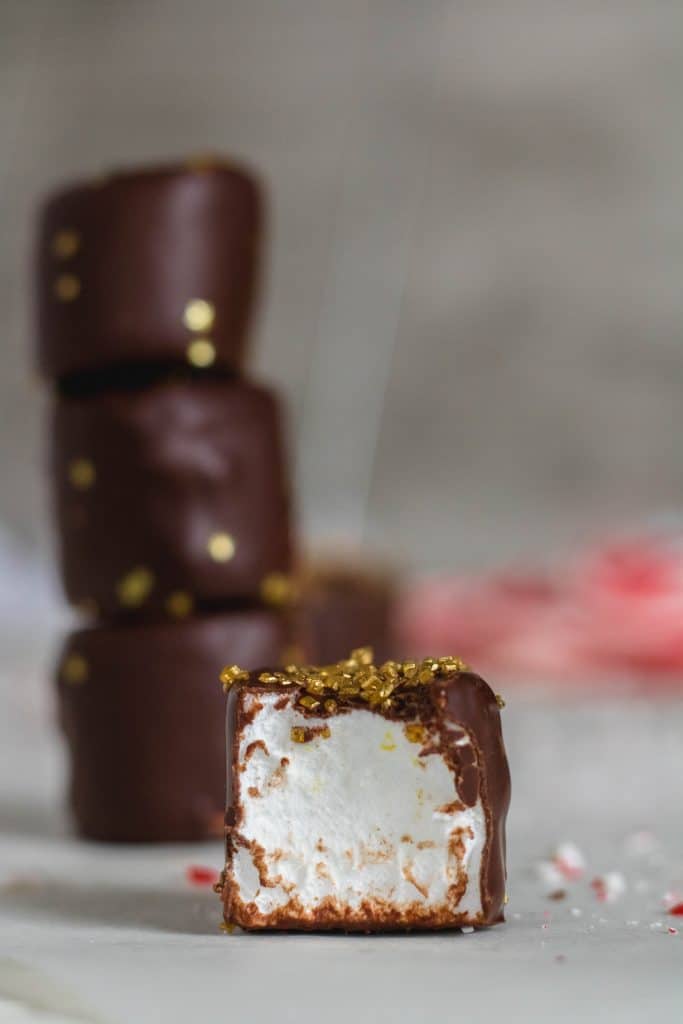 This keto peanut butter fudge is a small batch recipe that you can make at home and enjoy throughout the month of December. It stores perfectly in the freezer and last for a while! I will be posting this recipe on the blog within the next few weeks so make sure you are signed up to our email list to be notified when this one drops!
These coconut balls are every coconut lover's dreams. They are made with only two ingredients and are perfect cookie box fillers. I love making these a few times a year and storing them in the fridge or freezer to snack on.
These are one of our favorite Algerian holiday treats. We make them for all kinds of holidays. Since everyone loves them over these I started making them here as well!
If you loved this round up article of our favorite Christmas cookies, make sure to pin it for later!