Full of protein and so yummy! These mini breakfast zucchini frittatas are the perfect breakfast option when you are trying to eat healthier. Make a batch of these and have them as your grab-and-go breakfast!
When I try to eat healthier, my go to is always an omlette or anything made out of eggs for breakfast! If I am being honest eggs are the perfect option in the morning because they taste good, are super healthy for you and they are also so versatile. You can literally turn them into anything! Which is what I did with these delicious mini Zuccini Frittatas!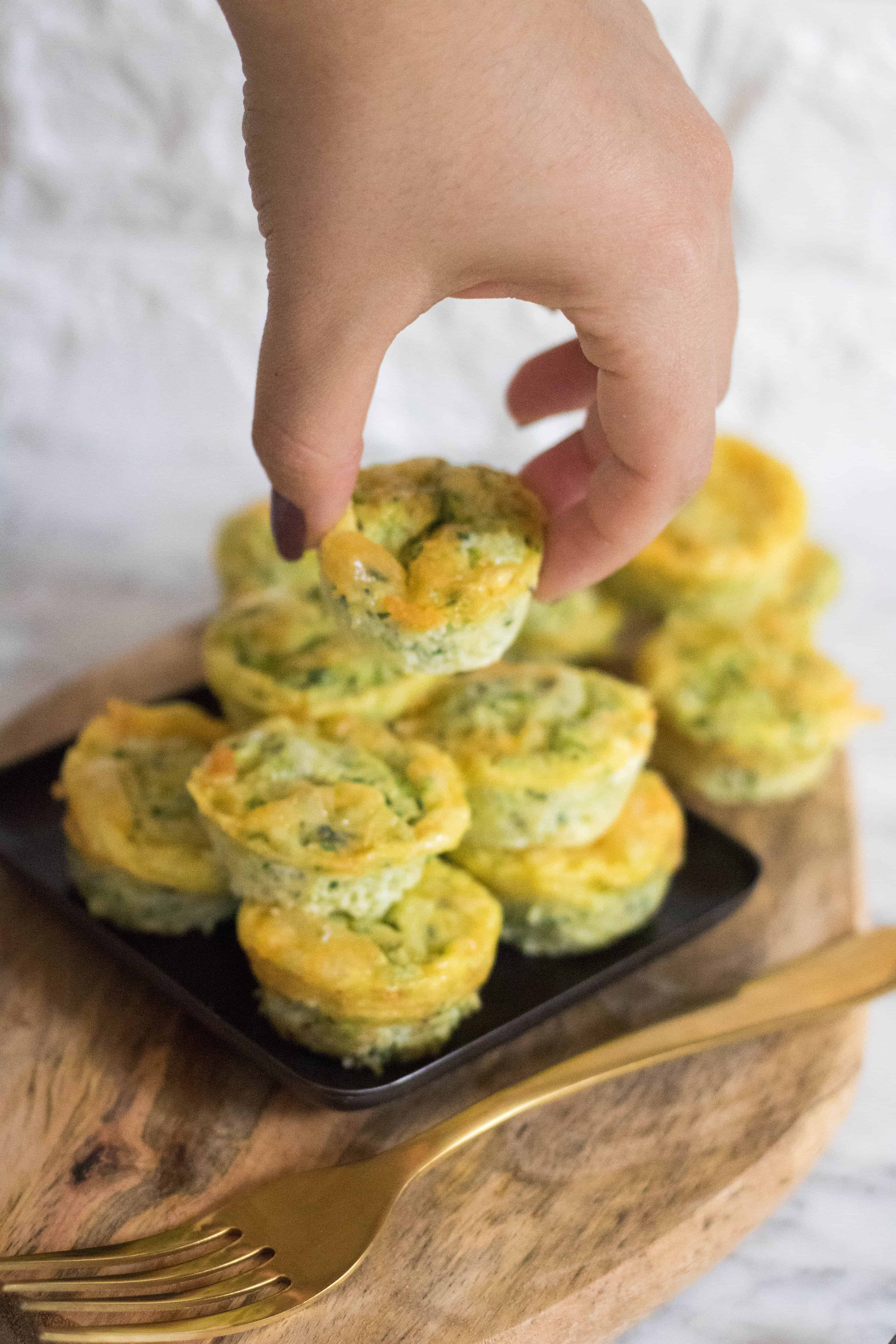 Since I wanted to switch it up and had a couple of zucchinis in my fridge, I decided to go with these cute mini Mini Breakfast Zucchini Frittatas. This helped me meal prep my breakfasts for the week and not worry about having to wake up and cook everyday! I was finally able to take on this 500 word a day challenge.
The 500 word challenge…
For all of you who do not know what it is all about, heres a brief overview. I was watching youtube and stumbled upon someone's video about building new habits and taking on new challenges for 30 days. I decided that my challenege was going to be trying to write at least 500 words everyday ( I am not taking credit for this idea, given the fact that I saw it somewhere online and did not come up with it myself per se.)
So today is day 3 of me writing at least 500 words a day, and so far it's been great! I have been able to finish 3 articles already with ease! I feel like because I sit down, and get myself in the mood to do the 500 words, ideas start flowing out like crazy and I do not stop until I am done!
Back to the recipe! So For this, I would reccomend a couple of products that I have used: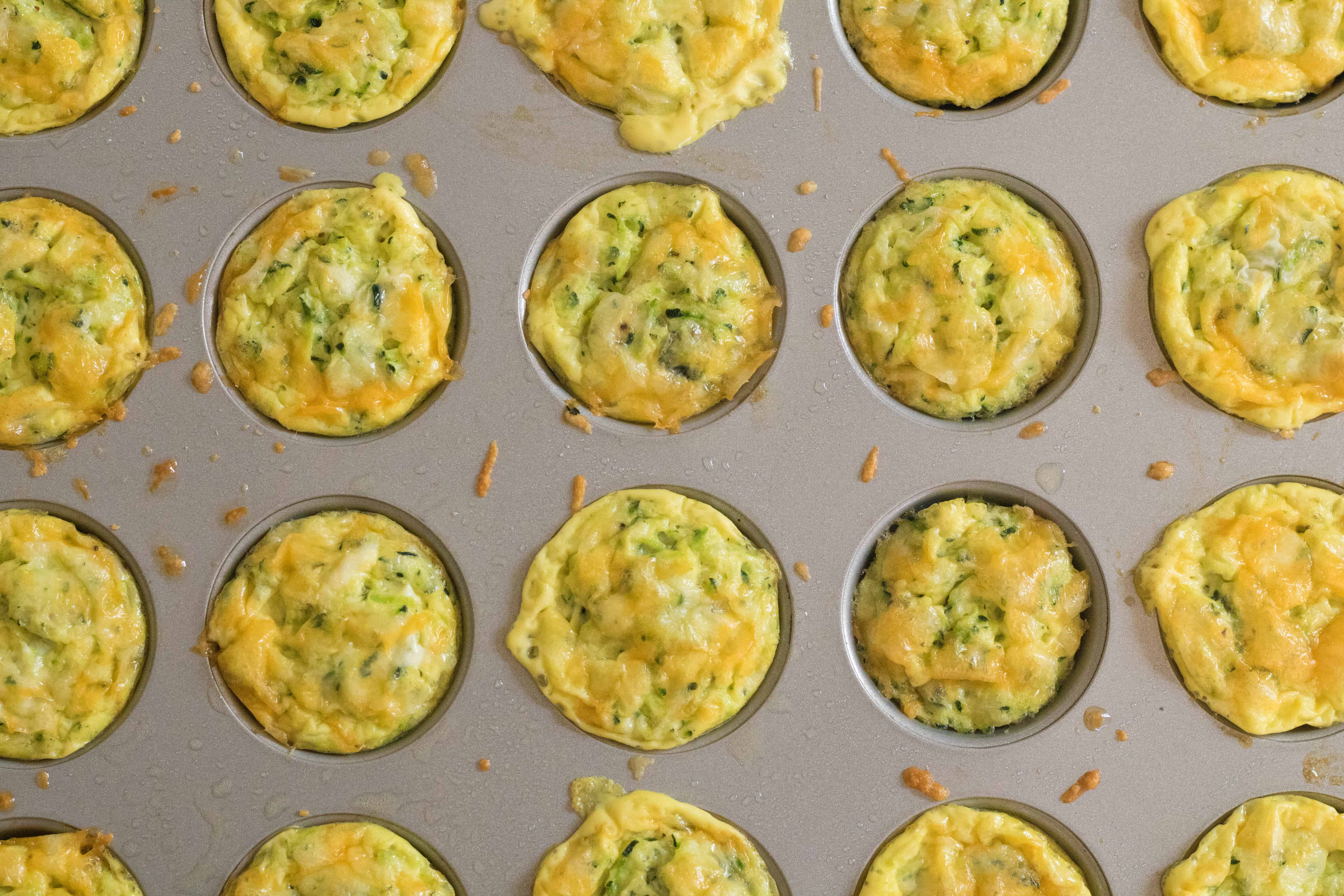 What is a Frittata?
In short,  if an omlette, scrambeled eggs and a quiche all had a child it would be a frittata! It is an egg based Italian dish that's enriched with all kinds of veggies, meats, and cheeses… and whatever else your heart desires really…
It commonly consistes of beaten eggs plus your choice of toppings folded together and topped with cheese and baked.
The most common way to make this breakfast staple is to preheat a greased skillet, pour in the frittata mixture, cook until the edges are set, and then place the skillet in the over to broil the top until it has set and looks golden brown!
However if you don't have that much time you could also just bake everything in a greased dish!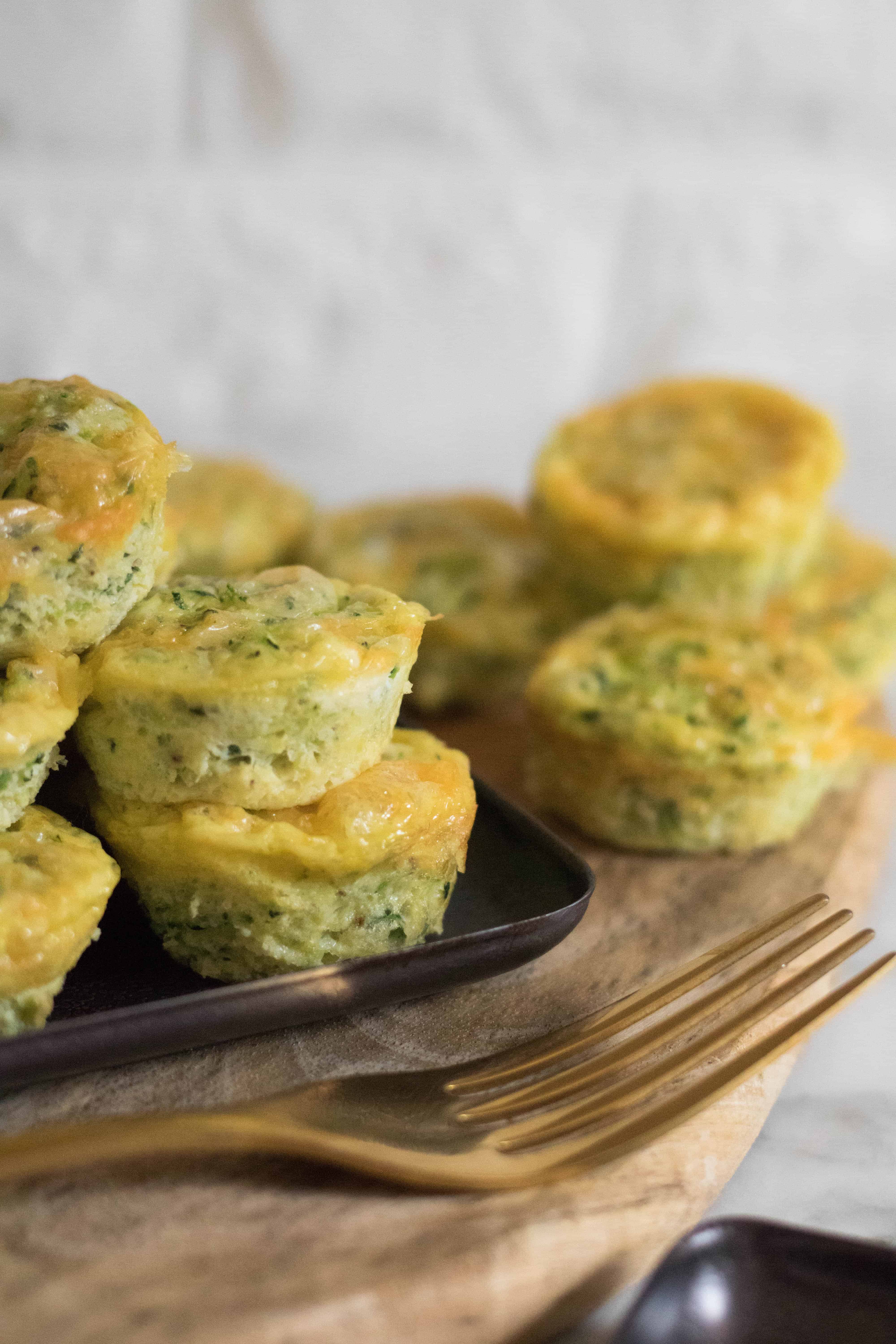 Why I'm obsessed with these Mini Breakfast Zucchini Frittatas?

They are super easy to make, Just mix and throw everything in the oven!
They make for a great breakfast on the go. When I don't have time, I always love having these on hand so I can grab a couple nad have them for breakfast.
They are easy to modify. You don't like zucchini, or maybe you don't have it on hand. No worries at all, use spinach, bell peppers, kale, green onions… Anything you have in your fridge will work perfectly
More breakfast recipes…
By the way! Since I am talking about breakfast, have you checked my other awesome breakfast recipes? if not, there you go:
Healthy Mango Breakfast Smoothie Bowl. With this summer heat, nothing beats a smoothie bowl. This one in particular is made using mangoes, a super refreshing and sweet fruit that will give you all the energy to last until lunch time!
No sugar added breakfast banana oatmeal. When I am craving something sweet but without all the sugar added I always go for my banana sweetened oatmeal! It consists of natural unprocessed foods that help me stay satisfied when I am craving sweets!
Berry Chia Seed parfait. So I highlighted a smoothie bowl, an oatmeal breakfast, but no chia pudding yet! Here I have a delicious berry chia seed parfait that a friend of mine made. Having never tried chia seed puddings or parfaits this literally opened up the doors for me. I haven't stopped making it ever since. It is delicious and can be tweaked to your preference !
How do I make these delicious mini Zuccini Frittatas!
This is a super easy recipe! Below I have some photos that will help you realise it with ease 🙂
First start by grating your zucchini, then drain all that excess water using a strainer or a cheesecloth!
Add in the parmesan, salt, pepper, eggs, and whisk until everything is well incorporated.
Scoop the mixture in the greased muffin tins, top with some shredded mozarella.
Bake for 15 minutes. and there you have it! Easiest breakfast for the week.
Mini Breakfast Zucchini Frittatas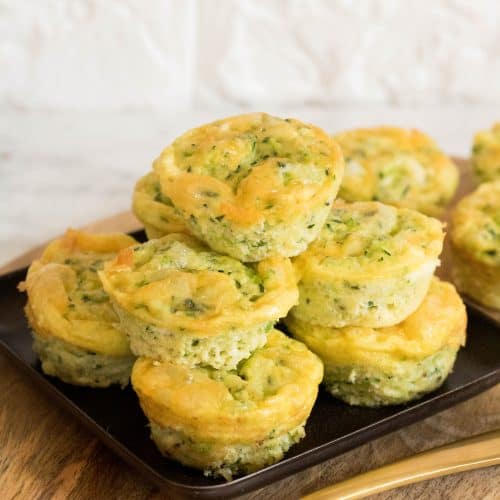 Mini Breakfast Zucchini Frittatas
Full of protein and so yummy! These mini breakfast zucchini frittatas are the perfect breakfast option when you are trying to eat healthier. Make a batch of these and have them as your grab-and-go breakfast!
Equipment
a non-stick mini muffin pan with 24 muffin cups
Ingredients
6

eggs

3

tablespoon

parmesan cheese

¼

cup

grated cheddar cheese

or any cheese you might have

1

medium

zucchini
Instructions
Preheat the oven to 350°F. brush olive oil in every muffin tin hole, and set aside.

Grate the zucchini and squeeze out the water from it using a strainer or a cheesecloth. add in the parmesan cheese, the salt, pepper and combine. Add the eggs and whisk vigorously until well blended.

Divide the mixture between the muffin cups, sprinkle with the grated mozzarella cheese, and bake until set and no longer jiggly, about 15 minutes.

Remove from the oven and let them cool for about 10minutes, then carefully remove the frittatas from the muffin tin. You want to do this before they are completely cool since they will harden a bit and become harder to remove.
Notes
You can store these frittatas in the refrigirator in an airtight container for 3-4 days. 
If you do have silicone liners, use those. It will prevent the eggs from sticking to the muffin tins. I oiled my muffin tins quite a lot to avoid the eggs from sticiking! 
Products that I Love
This article may contain some affiliate links, meaning, at no additional cost to you, I will earn a commission if you click through and make a purchase
To save thiese Mini Breakfast Zucchini Frittatas recipe PIN IT!