Hello friends!! I am so excited to be back with a baked Indian Chicken Meatball recipe for you!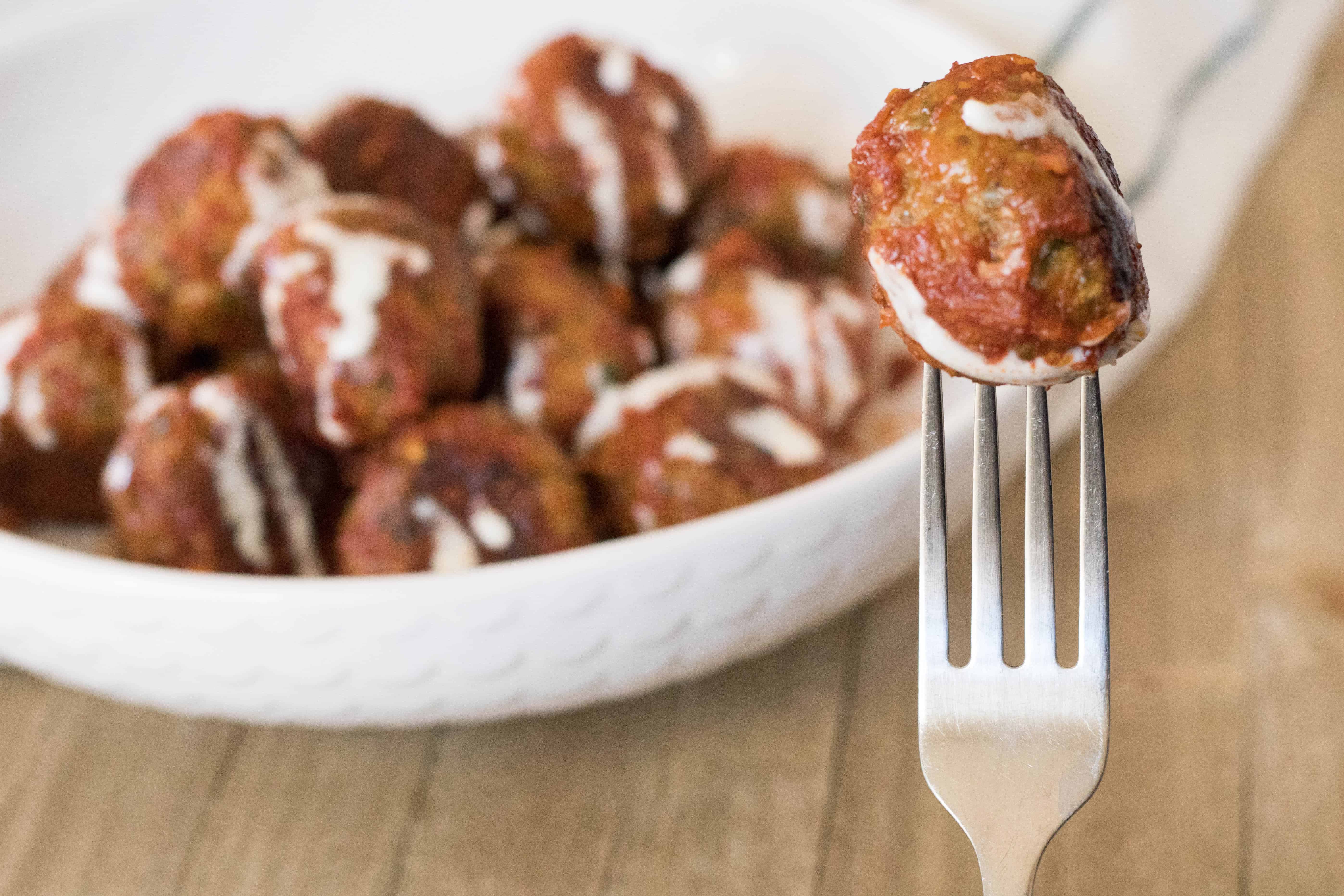 I don't know if you guys remember but I posted a Clean eating Buffalo Chicken Meat Balls recipe a while back and this got a huge buzz online as well as amongst friends that have tried it. So I thought to myself, why not try and make another chicken meatball recipe that people would probably enjoy as much as the first one.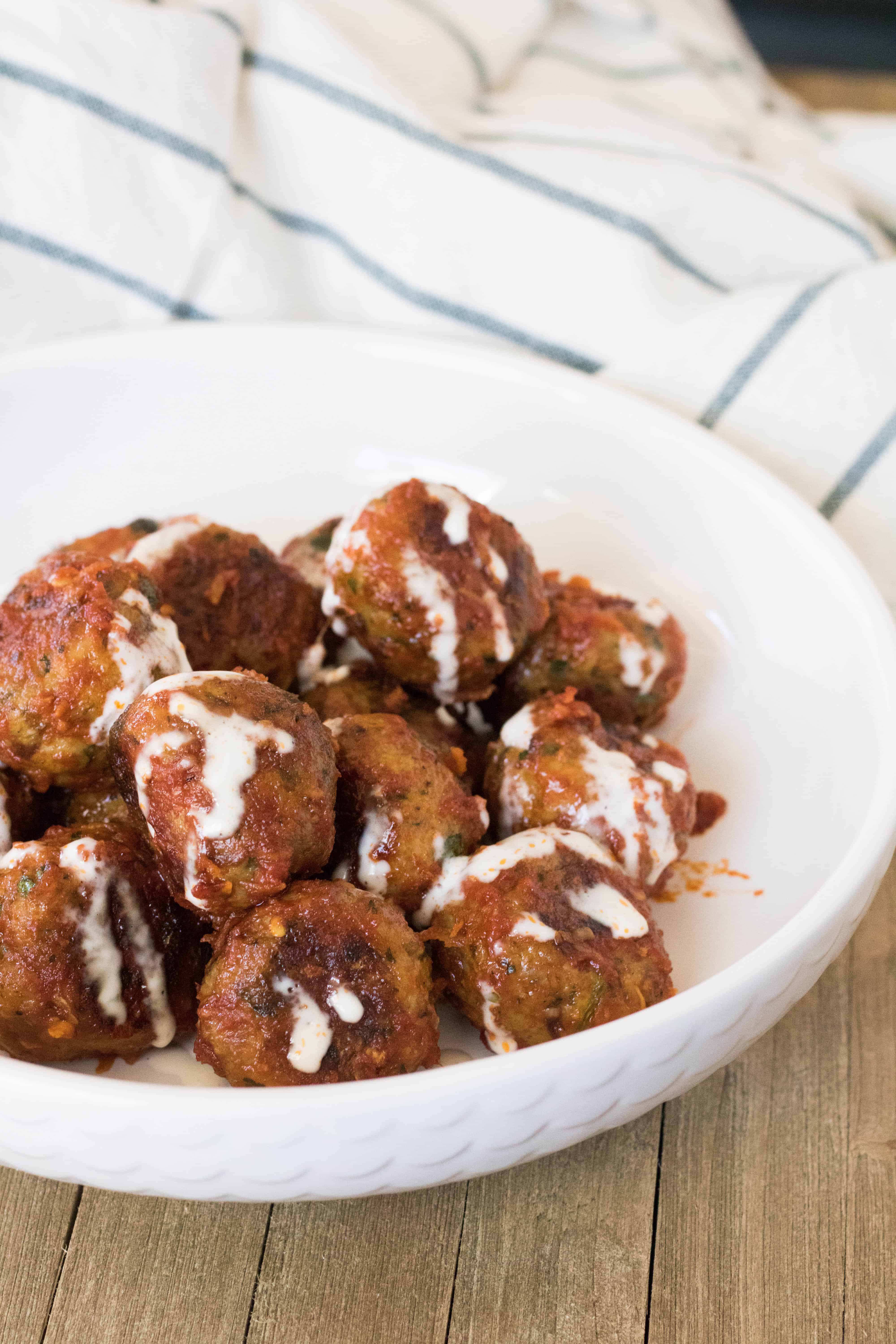 So with some brainstorming, and some listening to my own cravings, I started trying out multiple different Indian chicken recipes. By doing so I was able to pinpoint which flavors I liked the most and which ones would work perfectly in a meatball. I eventually ended up inspiring myself from this blog post baked tandoori chicken meatballs from Nish Kitchen. Her recipe was very large, which might be something you guys would be interested in if you are making this for a party! So definitely check her recipe out as well!
These baked Indian chicken meatballs can be used as part of your meal prep if you are someone that's very busy and needs to take lunches to work or school, they could also be used as appetizers (and trust me when I say they are a crowd pleaser), or just in a wrap or a burger if you want to keep it simple.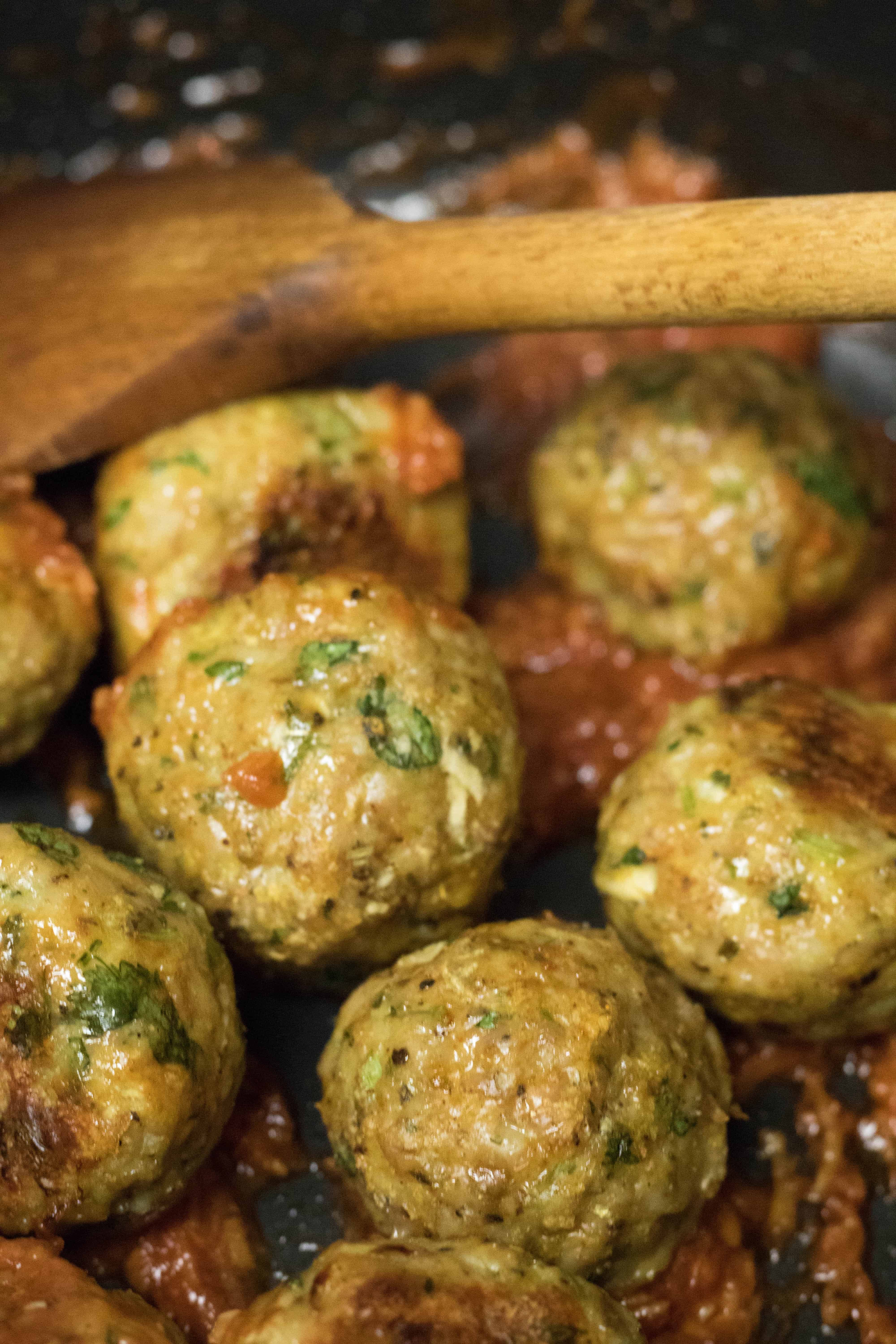 After my last two posts (Vanilla Bean Italian Meringue Buttercream,Triple layered Vanilla Cake – Lemon Curd & Italian Buttercream filling) I definitely had to make something on the healthier side and that's how these came to mind.
I am not gonna lie, it was tough getting back to clean eating after all the birthday festivities… I am not proud but I consumed plenty of sugar from that amazing that I made but I also tried to pace myself and workout as well just to keep it all balanced.
How are these Baked Indian Chicken Meatballs healthy:
Well first, they are made out of chicken!! Way better than red meat!
Then, they are baked instead of sauteed in oil or fried!! This automatically reduces the calories in each bite 🙂
they contain lots of herbs and spices which boost your immune system and make for a healthier you!

Baked Indian Chicken Meatballs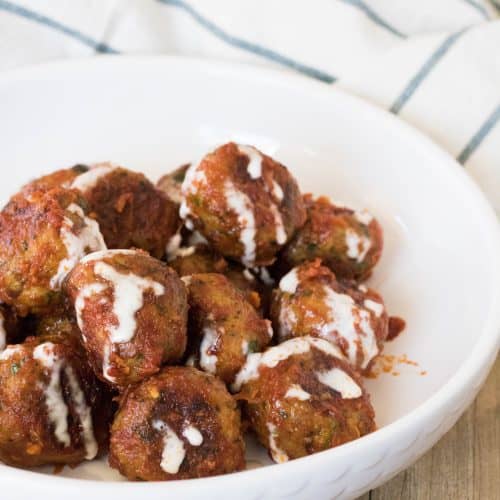 Baked Indian Chicken Meatballs
Baked chicken meatballs is that one thing that my family can't get enough of. To change it up, we decided to go with some authentic Indian flavor to elevate them and add in some spicy into our lives!
Ingredients
For the chicken meatballs
1

lb

ground chicken

¼

cup

bread crumbs

½

teaspoon

turmeric

½

teaspoon

coriander

½

teaspoon

parsley

½

teaspoon

garam masala

¼

teaspoon

ground fennel seeds

¼

teaspoon

black pepper

½

tablespoon

paprika

¼

teaspoon

red chili flakes

2

teaspoon

salt

½

tablespoon

grated ginger

1

tablespoon

grated garlic

¼

cup

chopped up cilantro
Instructions
First start by preheating the oven to 400 degrees. Line your baking sheet with parchment paper and set aside.

In a large bowl, place the chicken, breadcrumbs, turmeric, coriander, garam masala, ground fennel seeds, black pepper, paprika, red chili flakes, ginger, garlic, and the cilantro together. Mix everything in together making sure that it is well incorporated.

Make 17 equally sized balls and transfer them on the parchment paper covered baking sheet. Bake for 20 minutes then remove form the oven and set aside.

For the glaze, heat the oil in a large pan over medium-high heat.add in the garlic and the ginger and saute for a couple of minutes, this will make the ginger and garlic very aromatic. Add in the tomato sauce, the soy sauce, the lemon juice and a pinch of red chili flakes, cook this for a ew more minutes then drop in the cooked chicken meatballs. Toss them around until they are covered in glaze and enjoy!
Nutrition
Serving:
0
g
Carbohydrates:
0
g
Protein:
0
g
Fat:
0
g
Saturated Fat:
0
g
Polyunsaturated Fat:
0
g
Monounsaturated Fat:
0
g
Trans Fat:
0
g
Cholesterol:
0
mg
Sodium:
0
mg
Potassium:
0
mg
Fiber:
0
g
Sugar:
0
g
Vitamin A:
0
IU
Vitamin C:
0
mg
Calcium:
0
mg
Iron:
0
mg
Products that I love
This article may contain some affiliate links, meaning, at no additional cost to you, I will earn a commission if you click through and make a purchase
some recipes that might interest you:
As always, make sure to follow me on Instagram at @Chahinez_tbt and Pinterest. And if you try this recipe out let me know how you like it :)! Have an awesome day and make sure to pin this for later