Hello friends!!
Today I am coming to you with a staple at my house… or a stable seasonal item for us should I say!
And yes! You probably guessed it from the pictures… or the title Duuuh… this recipe does involve bell peppers. These both beautiful and tasty vegetables are usually available in the market year round but the peak time for the
I always knew I had this deep love for bell peppers! I have these bright memories of my grandmother grilling them before she made her famous (at least famous within our household) Felfel. This is a salad type of dish that comes from North Africa. It uses roasted bell peppers with a garlic and tomato sauce mixture that coats the bell peppers oh so perfectly! We used to enjoy this with fresh baguette bread and it is heavenly! I feel like I definitely should work on that recipe very soon!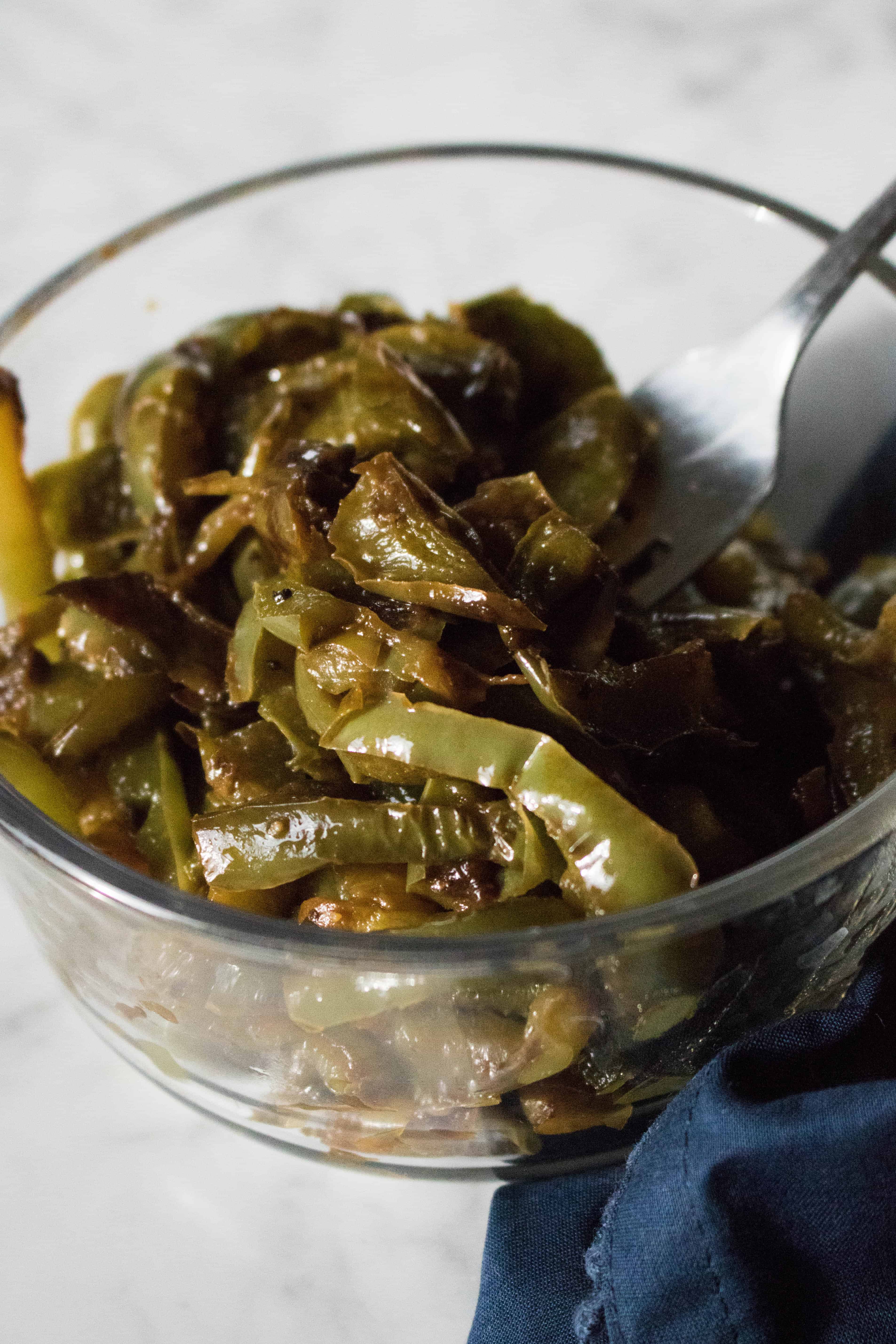 But in this recipe, I will show you guys something a little different. This is more inspired by my healthy salad and rice summer bowls. (or if we are a little naughty for Philly cheese steak sandwiches from time to time!)
To me, caramelizing bell peppers is one of those easy things that anyone could make to add that extra flavor into whatever dish you are planning on pairing with these!
So without further ado… Here is the super easy super convenient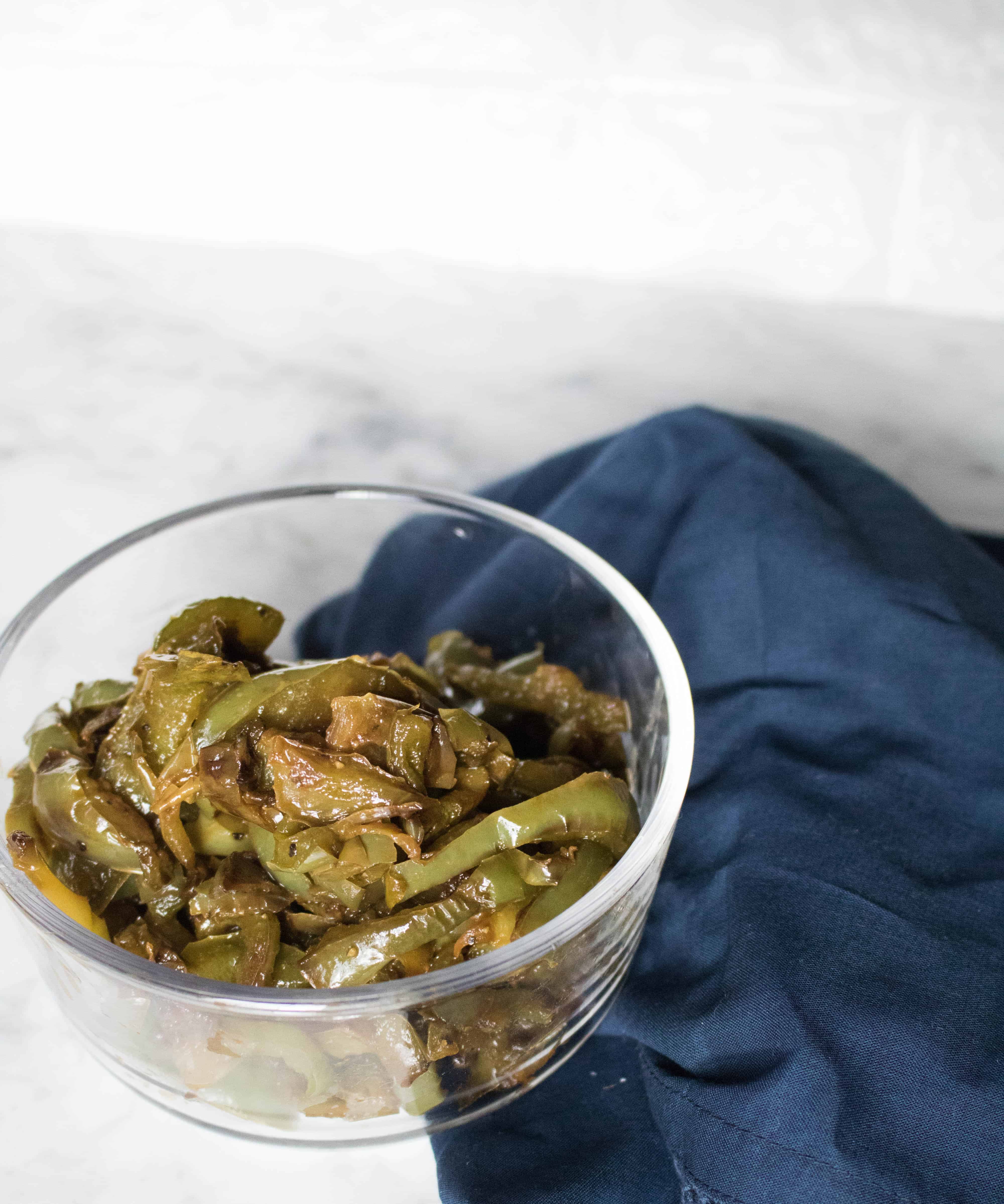 Tips to how to make the perfect caramelized bell peppers
Make sure your pan is on medium low heat, this will ensure that the bell peppers cook slowly and release all of their amazing flavors.

Slice the bell peppers into even slices to make sure that everything cooked evenly.
Do not crowd the pan. The bell peppers will steam down and cook eventually but they will take a very long time. USe a 12″ pan and give your veggies some room!
Some of the other recipes you might like would be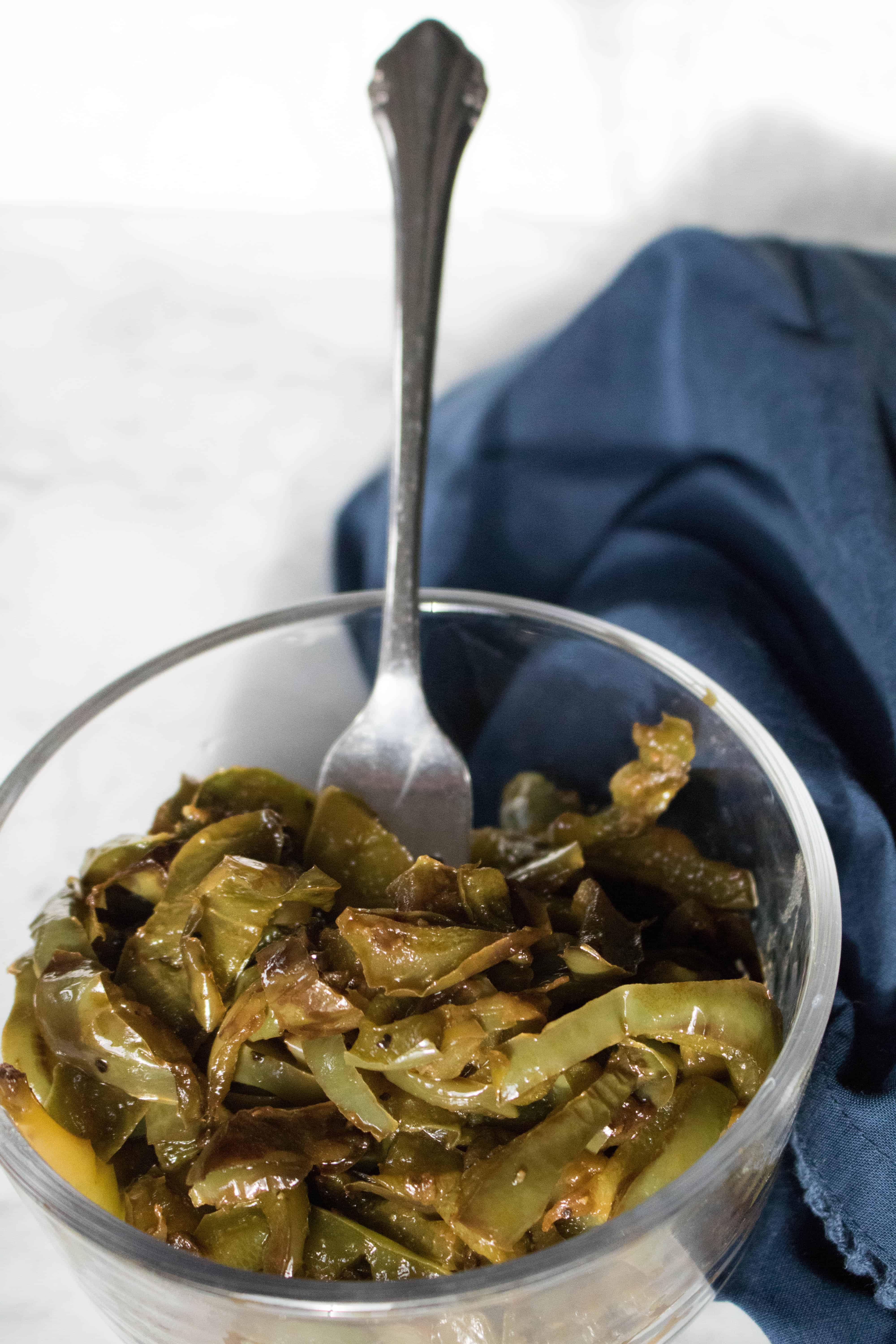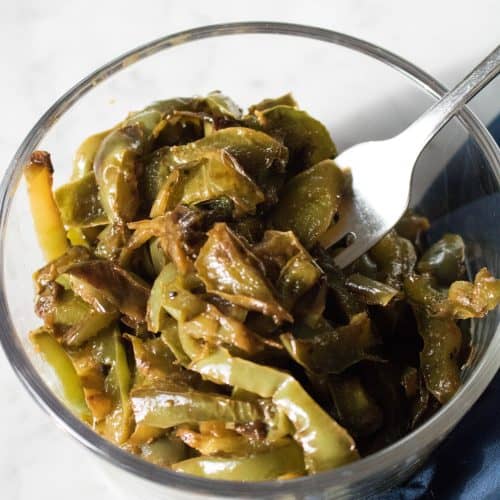 Caramelized green bell peppers
These caramelized onions will be one of the best ways to add some flavor into whatever dish you are planning on making. Whether you are going with a healthy dish, for example, a buddha bowl, or something a little more on the heavy side: like Philly cheese steaks, these caramelized bell peppers will be the star!
Ingredients
4

Green Bell Peppers

1-2

tablespoon

olive oil

Salt and pepper to taste
Instructions
First start by rinsing your bell peppers, then slice them down the middle and core them.

Slice the coored bell peppers into ½ to 1 cm slices, and place in a pan.

Drizzle the olive oil on top, add the salt and pepper and cook on medium-low heat for 40-50 minutes. Making sure to stir every five to ten minutes, keeping in mind that as the bell peppers cook down you'll need to stir more frequently to avoid burning them.
Notes
If the bell peppers start to stick to the pan because there is no more oil, add some water to help cook it without having to add too much oil.
Nutrition
Serving:
0
g
Carbohydrates:
0
g
Protein:
0
g
Fat:
0
g
Saturated Fat:
0
g
Polyunsaturated Fat:
0
g
Monounsaturated Fat:
0
g
Trans Fat:
0
g
Cholesterol:
0
mg
Sodium:
0
mg
Potassium:
0
mg
Fiber:
0
g
Sugar:
0
g
Vitamin A:
0
IU
Vitamin C:
0
mg
Calcium:
0
mg
Iron:
0
mg
Products I love