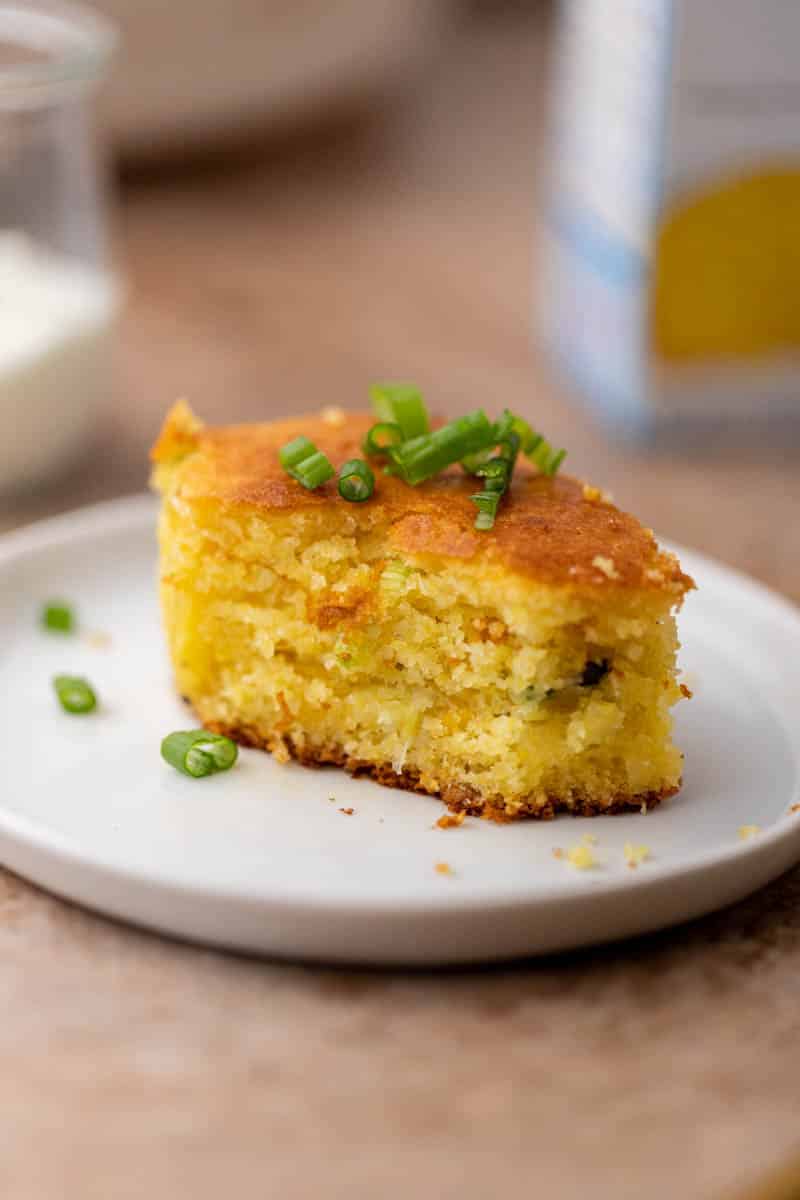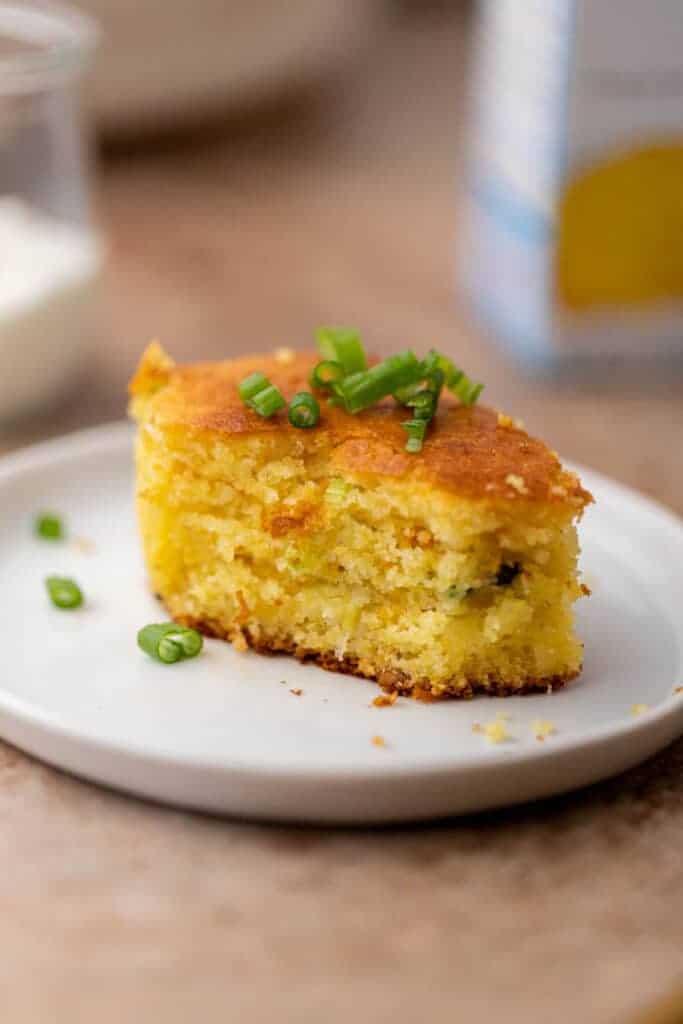 I didn't know much about cornbread until I moved here, but now I can definitely tell what's good and what's not… And if we are being honest boxed cornbread doesn't always turn out as good as a homemade recipe would.
But with all these tips and tricks I am ready to show you exactly how to elevate your box of cornbread mix to the next level and make it taste better than homemade.
THESE ARE THE 11 BEST CORNBREAD MIX HACKS EVER!
In this article, I will be sharing the 11 best-kept tips and tricks to level up your side dish and make a delicious cornbread. All the extra ingredients might seem like a lot but don't sorry they will take your boxed cornbread mix to the next level!
WHAT MAKES THIS HOW TO MAKE JIFFY CORNBREAD BETTER ARTICLE SO SPECIAL?
It starts with a cornbread mix but will taste like a from-scratch recipe.
This cornbread will turn out so moist and melt in your mouth.
Don't have time? It's the perfect way to doctor up cornbread mix to make it taste homemade with less than 10 minutes of hands-on work.
It is the perfect side dish for so many entrees and can be served all year round.
THE 11 BEST KEPT SECRETS ON HOW TO MAKE cornbread mix better!
Here are a few of my favorite boxed cornbread hacks. They are ranked based on how helpful they are at making your cornbread mix taste homemade. I have tested these tips and tricks only on the Jiffy mixes, if you are using other cornbread mixes make sure to check the weight and compare it to the Jiffy boxes I am using.
You can play around with one of these tips or a few to see what works best for your liking and let me know what was your winning combination in the comments.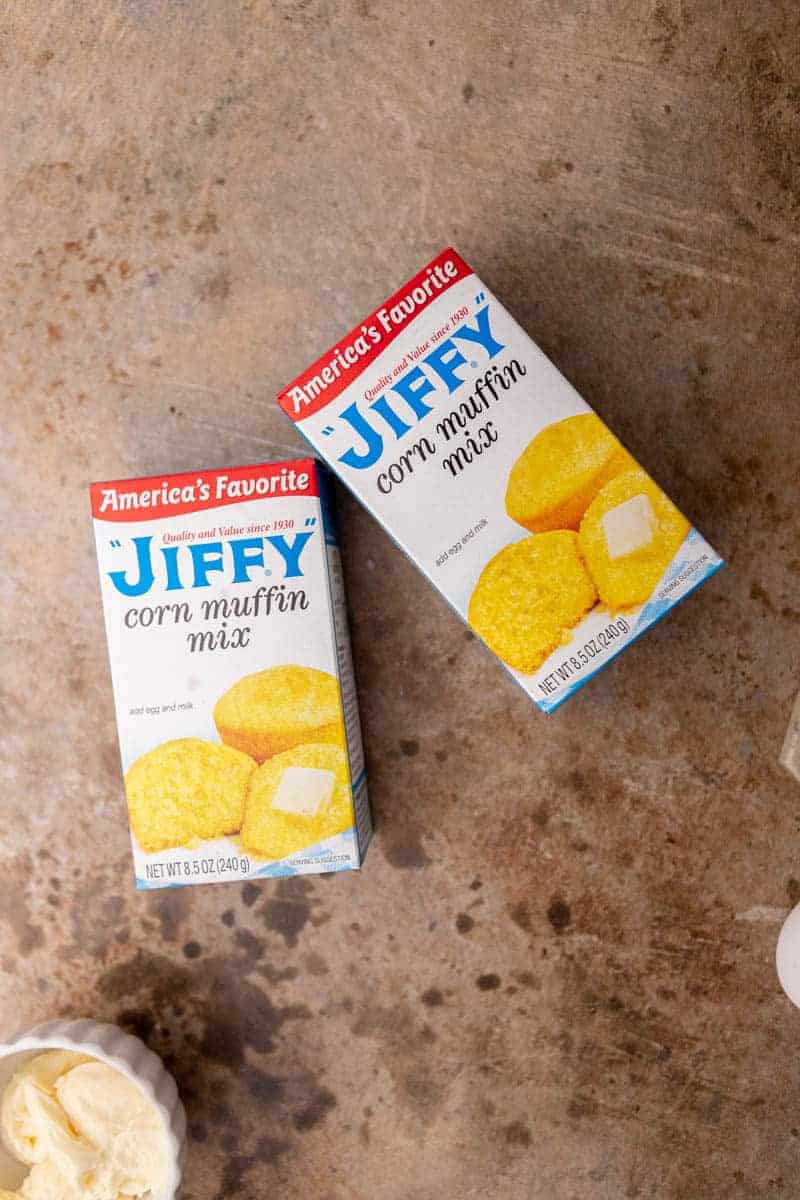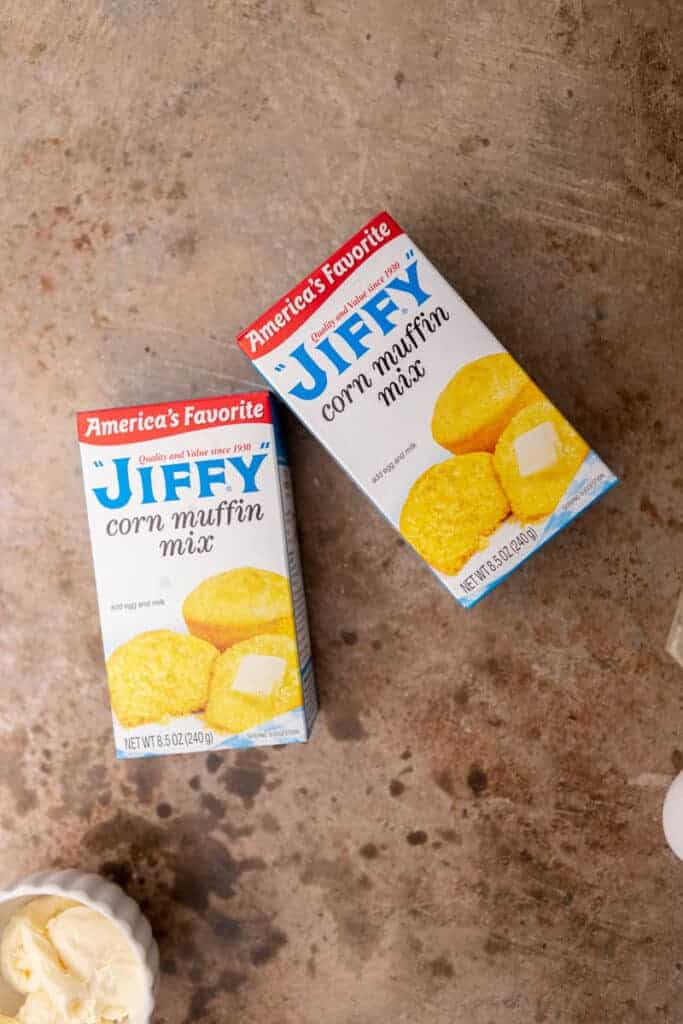 1- Use two boxes of Jiffy corn muffin mix
One box of Jiffy cornbread mix makes enough for 6 muffins since we are going to be making these in a larger pan using two boxes is the best way to go to make sure that each slice is nice and thick with a fluffy interior and a
Using two boxes of cornbread mix also allows us to tweak the recipe by adding more ingredients than what the box asks for without sacrificing the texture. Make sure to scroll down to the recipe I used in the cornbread you see on this post for a delicious, rich, and quick cornbread.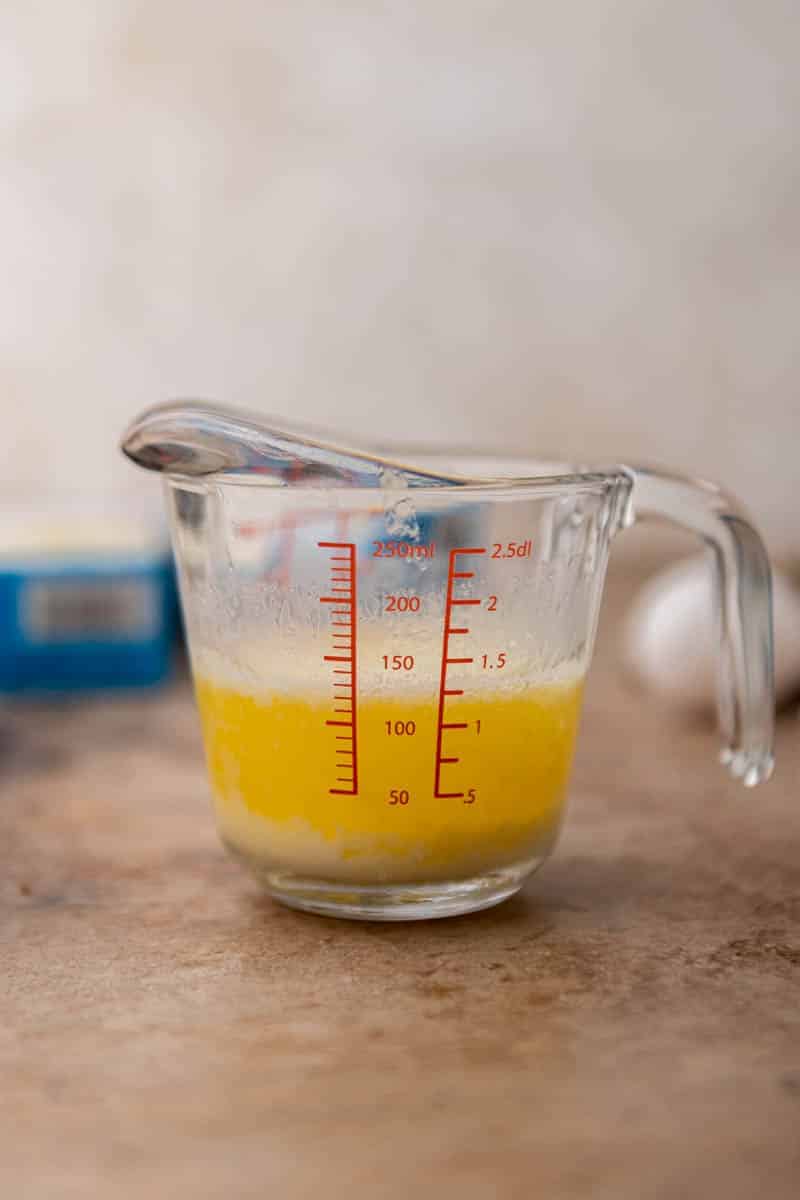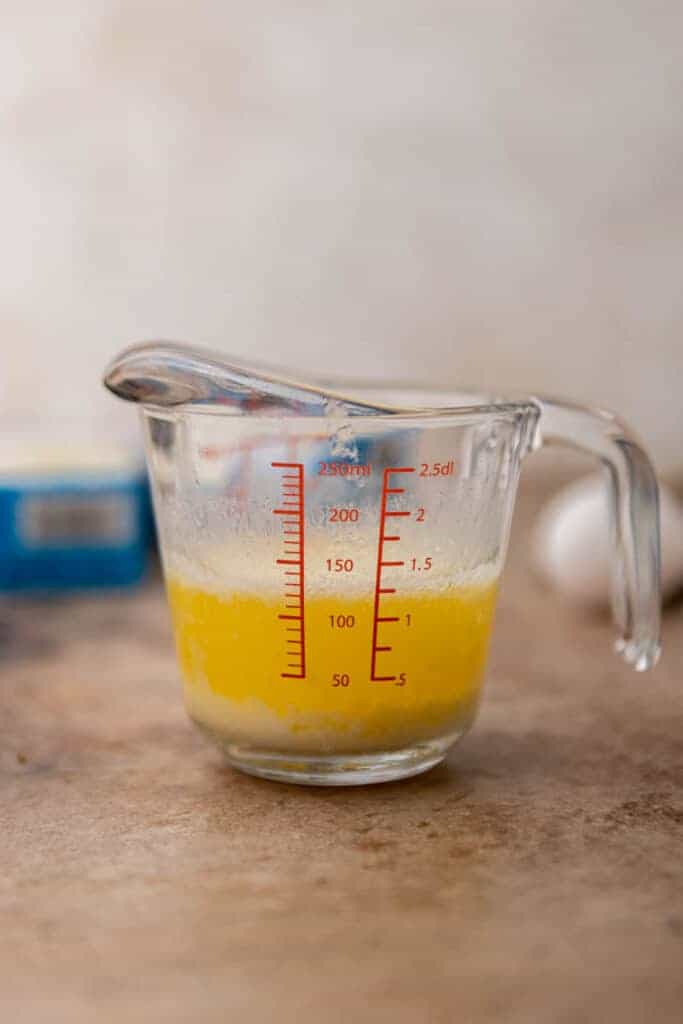 2-Use butter
Butter not only will help with the flavor of the cornbread but will also help add in some richness and moisture. In the Jiffy corn muffin mix recipe, you will notice that there are only 3 ingredients. The corn muffin mic, an egg, and milk.
Adjusting the recipe to two boxes and adding that extra salted melted butter to the mixture will allow us to really bring out that moisture in our bread and add in some buttery flavor as well.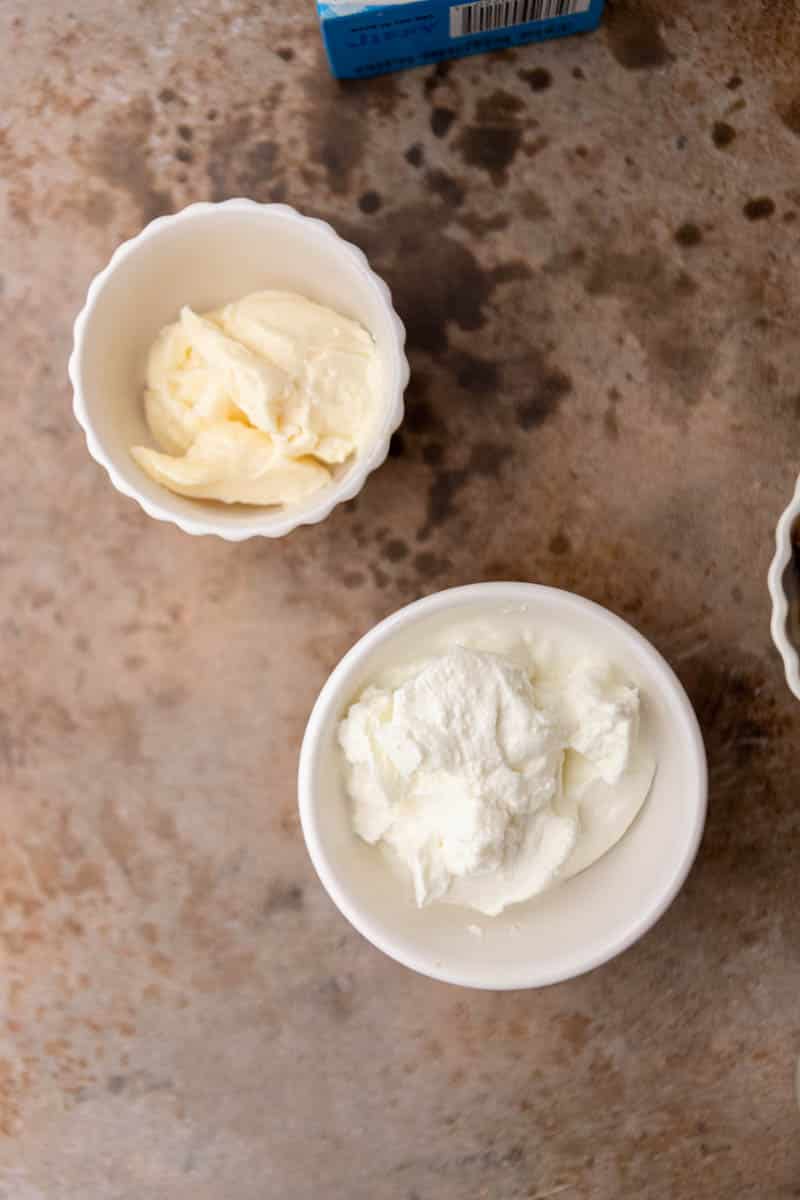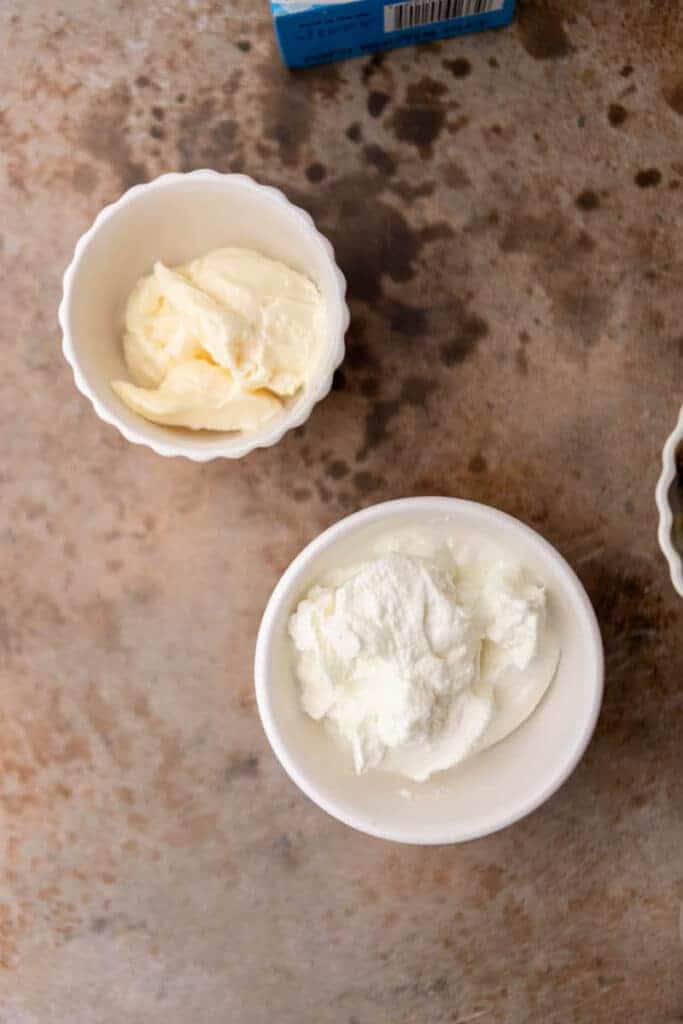 3- Use sour cream, plain greek yogurt, mayonnaise, or a mix of all three!
Since a good cornbread is a moist cornbread in my eyes, adding sour cream, greek yogurt, or mayonnaise will all help moisten it up a bit more.
The fat in all of these can keep our cornbread nice and wet in the center (in all the good ways possible)
All of these ingredients will also add extra to the tanginess of overall cornbread which is the perfect way to balance out the flavors.
Greek yogurt has the bonus point of having more protein making your cornbread more nutritious, and will also give it that extra moisture.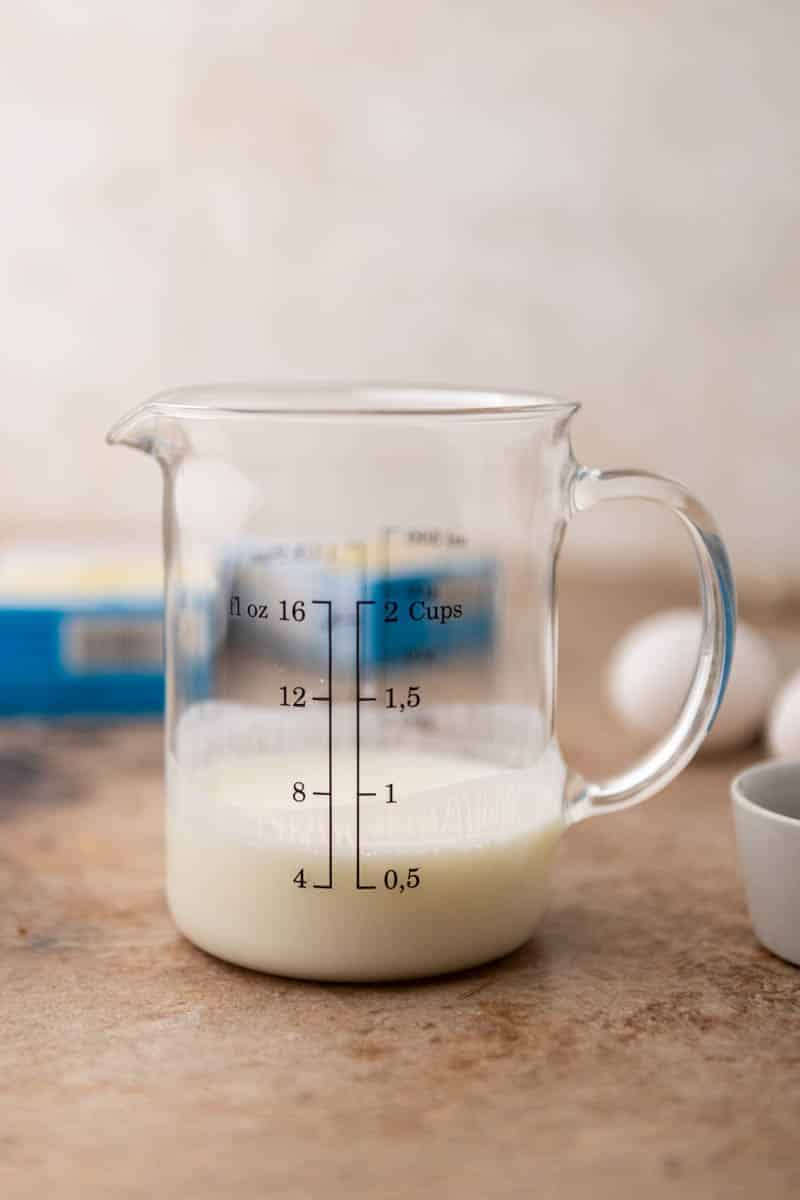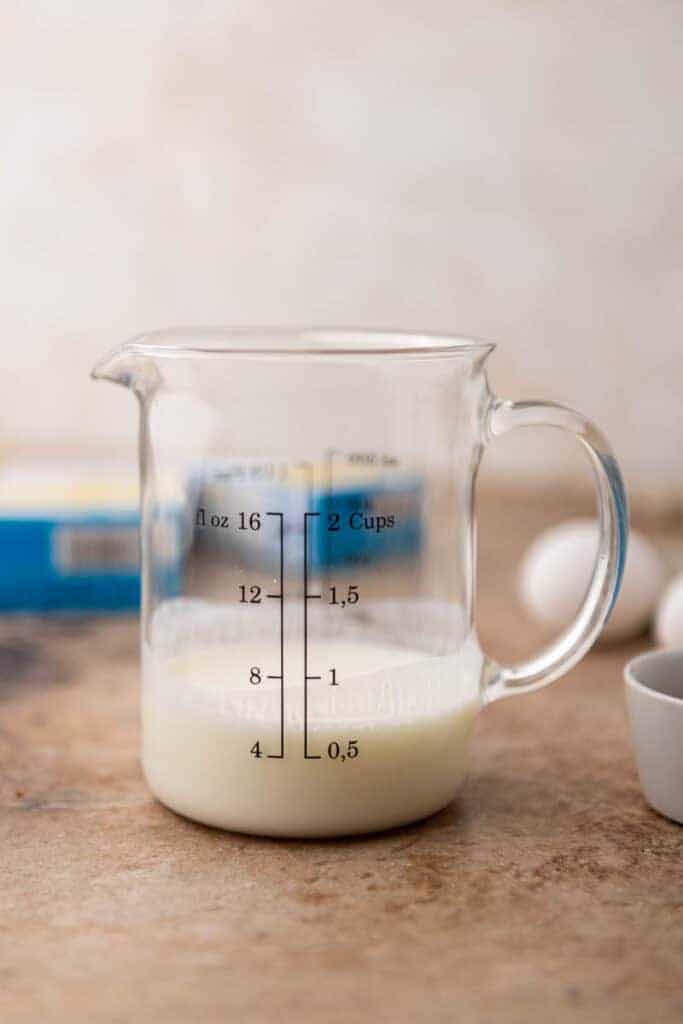 4- Use different liquids to bring out the flavor even more.
Using milk is great but have you ever tried making your Jiffy cornbread with buttermilk? It is a great way to add a nice hint of tanginess to the cornbread while keeping it insanely moist.
If you don't have buttermilk you can use a mixture of whole milk and vinegar for a similar effect. As a rule of thumb, I always use 1 cup of milk for every 1 tablespoon of vinegar.
Another awesome liquid you can add to this Jiffy cornbread mix is beer. This will add both a nice depth of flavor as well as extra light and fluffiness thanks to the carbonation in the beer.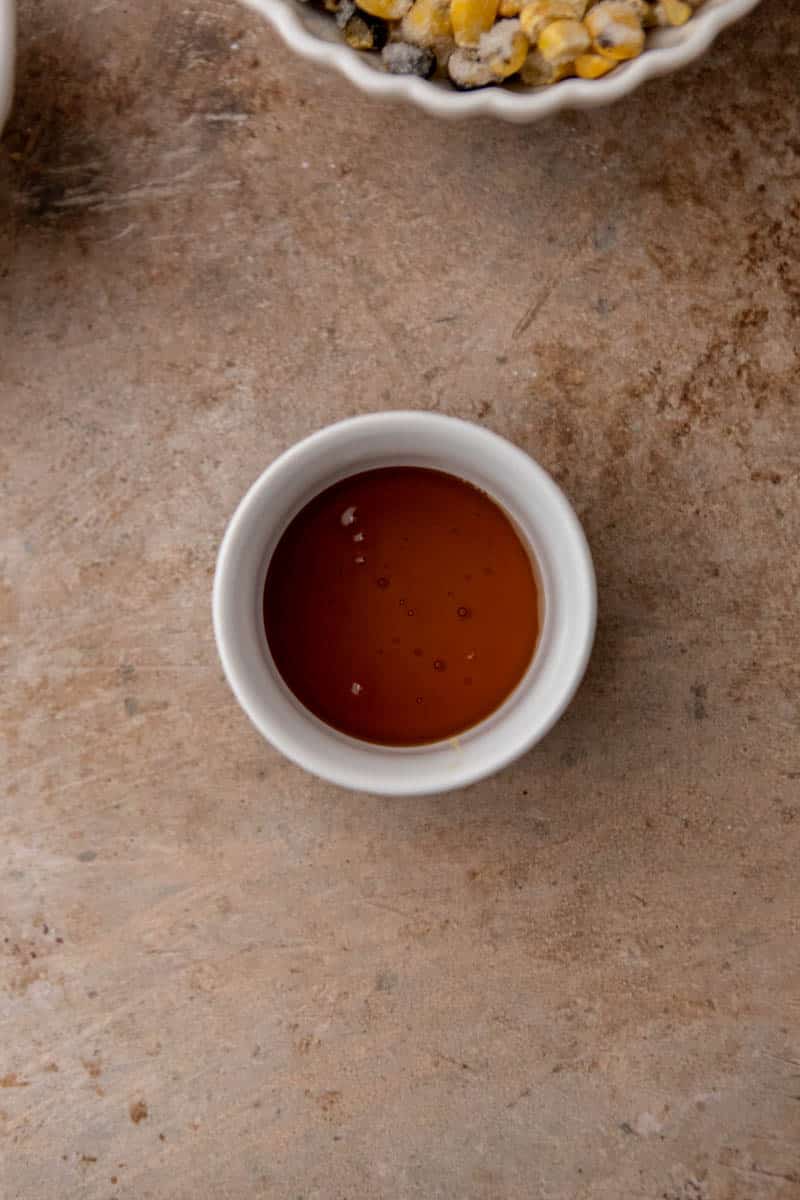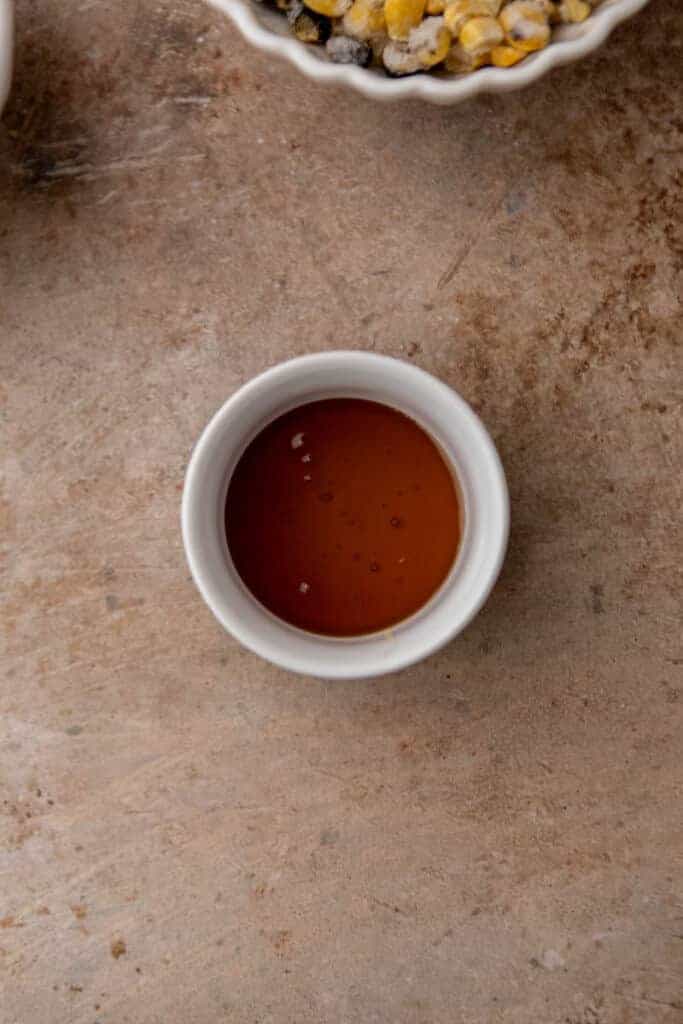 5- Add in some sugar, honey, or even maple syrup
If you are someone who enjoys sweeter cornbread adding 1-2 tablespoons of sugar or sugar would help you take it up a notch. It would add a touch of sweetness to turn this into the most perfect treat for any sweet cornbread lover.
I usually like to go with brown sugar if using sugar because I think it helps give it more of a depth of flavor because of the molasses.
6- Add in herbs and spices
Elevating cornbread with spices is one of the easiest and most delicious way to take it up a notch.
Usually, cornbread mix doesn't have a specific flavor besides tasting like basic cornbread. But with the addition of herbs think rosemary, thyme, basil, sage, or even dry spices like red pepper flakes, paprika, and cumin you can take it up a notch and make it fit whatever other dish you are serving it with.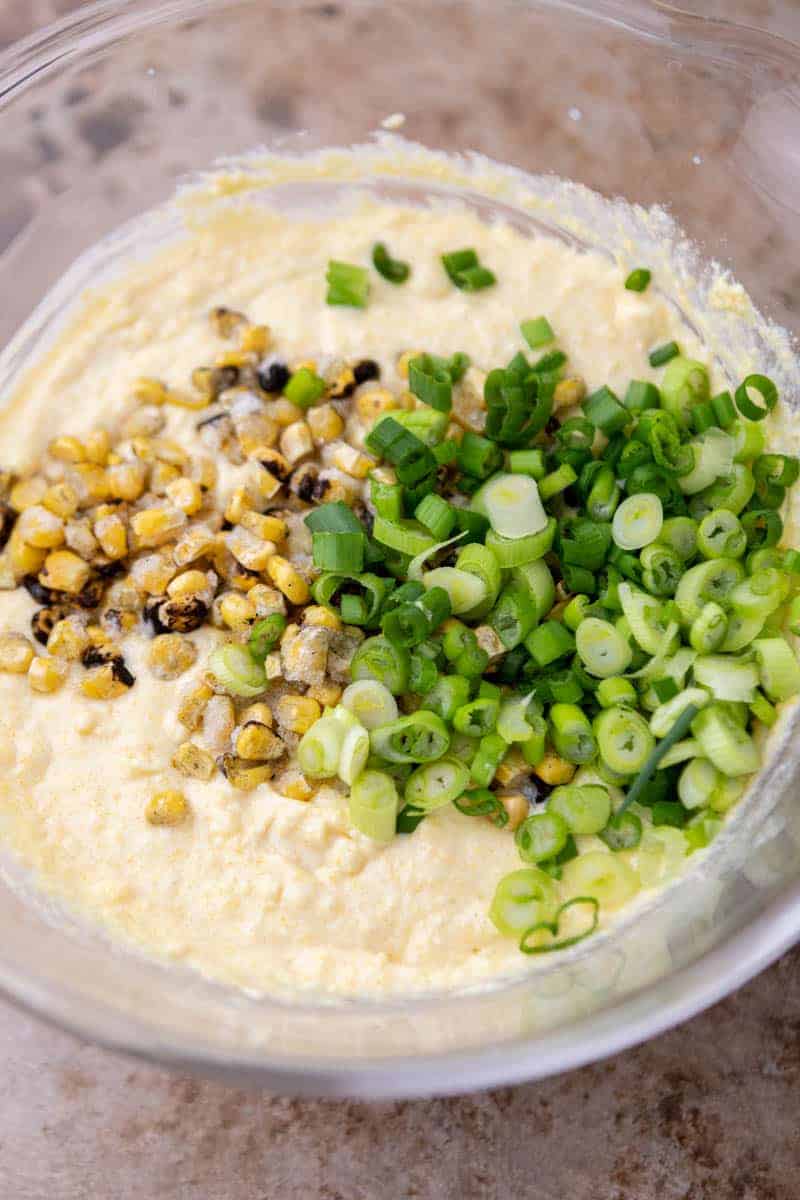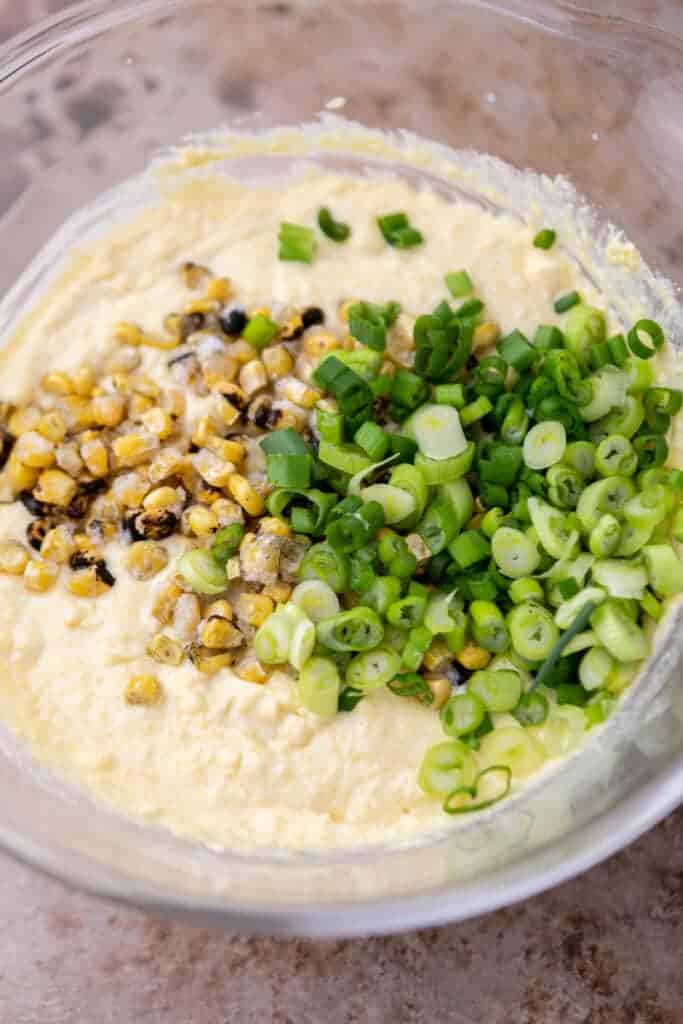 7-Add mix-ins to your Jiffy mix for a little extra flavor
Cornbread is delicious on its own but tell me that a cheesy jalapeno cornbread wouldn't impress everyone even more.
Adding the right mixing will also help set the tone for what the cornbread will really taste like as well. Will it be more on the savory side? The sweet side? Those mix-ins will do just that for it!
Mix-ins in my opinion will always make cornbread mix that much better.
What are some mix-ins ideas to add to your cornbread?
Drained canned corn– Adding canned corn kernels to the Jiffy corn muffin mix will help add some textural elements to your cornbread. You'll feel bursting corn pieces with every bite. You can also add cream style corn.
Shredded cheddar
Candied nuts in a sweeter cornbread
Scallions
Bacon– Cook and crumble the bacon into the batter for a savory and smoky flavor. This is a great option for meat lovers.
Green chile
Jalapeno – This is an amazing way to add a kick to your cornbread. Of course if you are not a fan of spicy things, definitely omit this.
Crumbled sausage
Basil
Pepperoni
Parmesan
Chopped up shrimp
Blueberries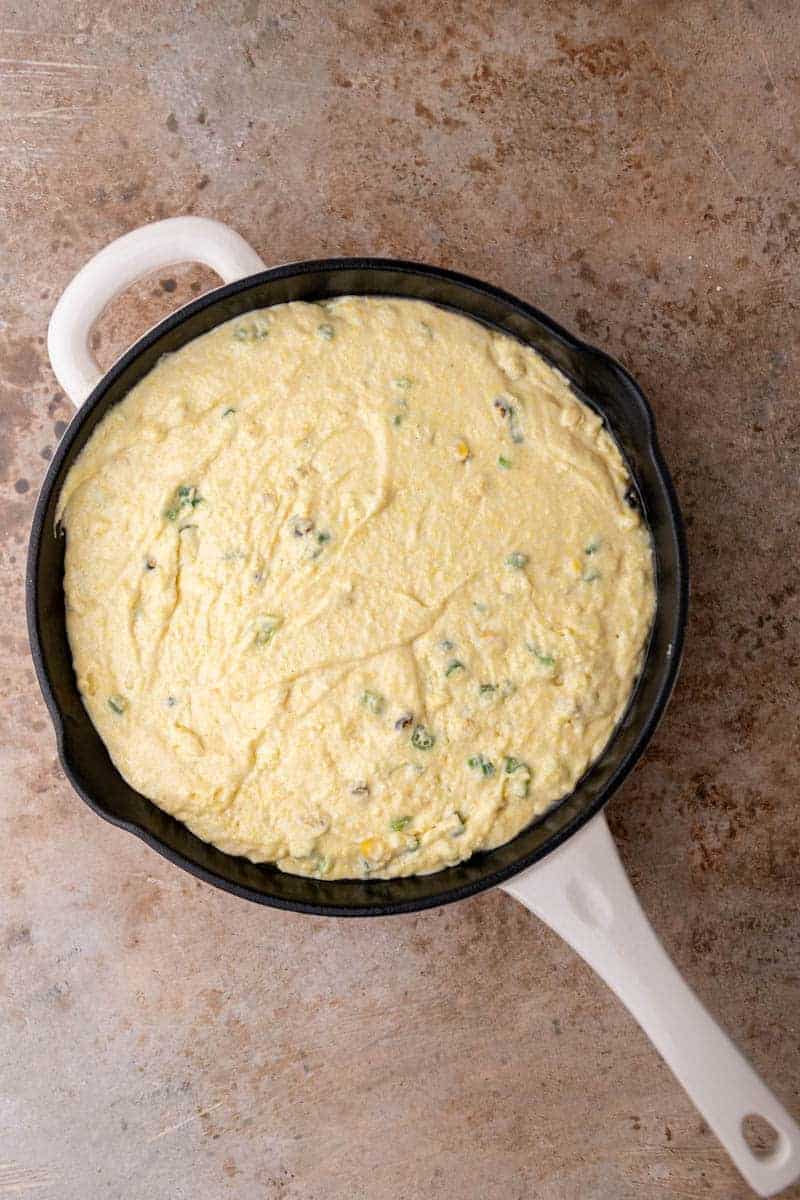 8- Bake it in a cast iron skillet for better cornbread texture
If you have a cast iron available I strongly suggest you bake your cornbread in that. The cast iron will diffuse the heat better allowing your cornbread to develop a crispy crust, and a soft center, and will give it a more authentic Southern-style taste and vibe.
If you don't have cast iron, it's completely fine to bake it in a regular cake pan but here is the one that I used in this recipe.
9- Top it for a great cornbread!
Once the cornbread is baked, don't forget to add your favorite toppings to it. Some popular toppings are
Hot sauce
Warm honey
Honey butter sauce
Extra scallions
Jalapeno jelly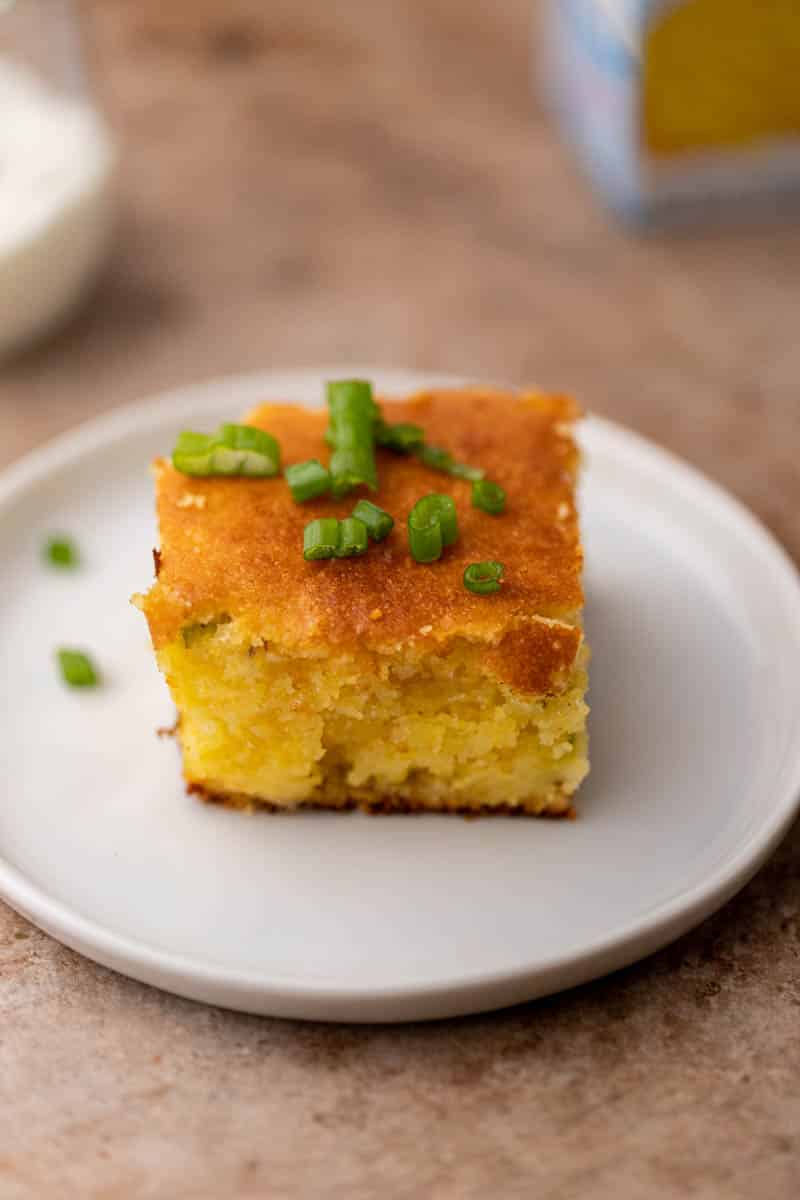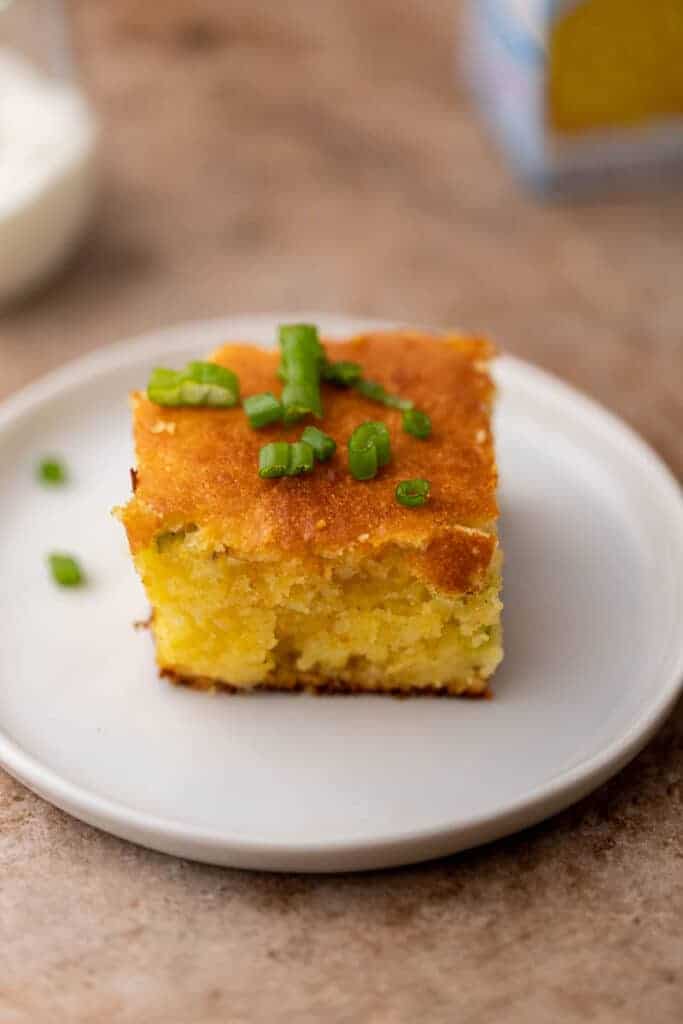 10- Add a can of creamed corn
I didn't include this in the mix-ins section because creamed corn is a completely different player. Instead of just adding corn kernels, this is adding extra creaminess to the mix making the cornbread both flavorful thanks to the extra corn flavor but also moist and tender in the center.
11- Bonus tip, don't overbake it
No one likes dry and crumbly cornbread. Okay maybe some people do but for the most part, a moist, tender, and buttery cornbread is key.
Make sure to not overbake the cornbread. You'll know that the cornbread is done when it is golden brown on top and a toothpick comes out clean when inserted in the center.
Hope these Jiffy cornbread hacks were helpful, make sure to scroll down to the recipe card to find the perfect fluffy cornbread recipe made with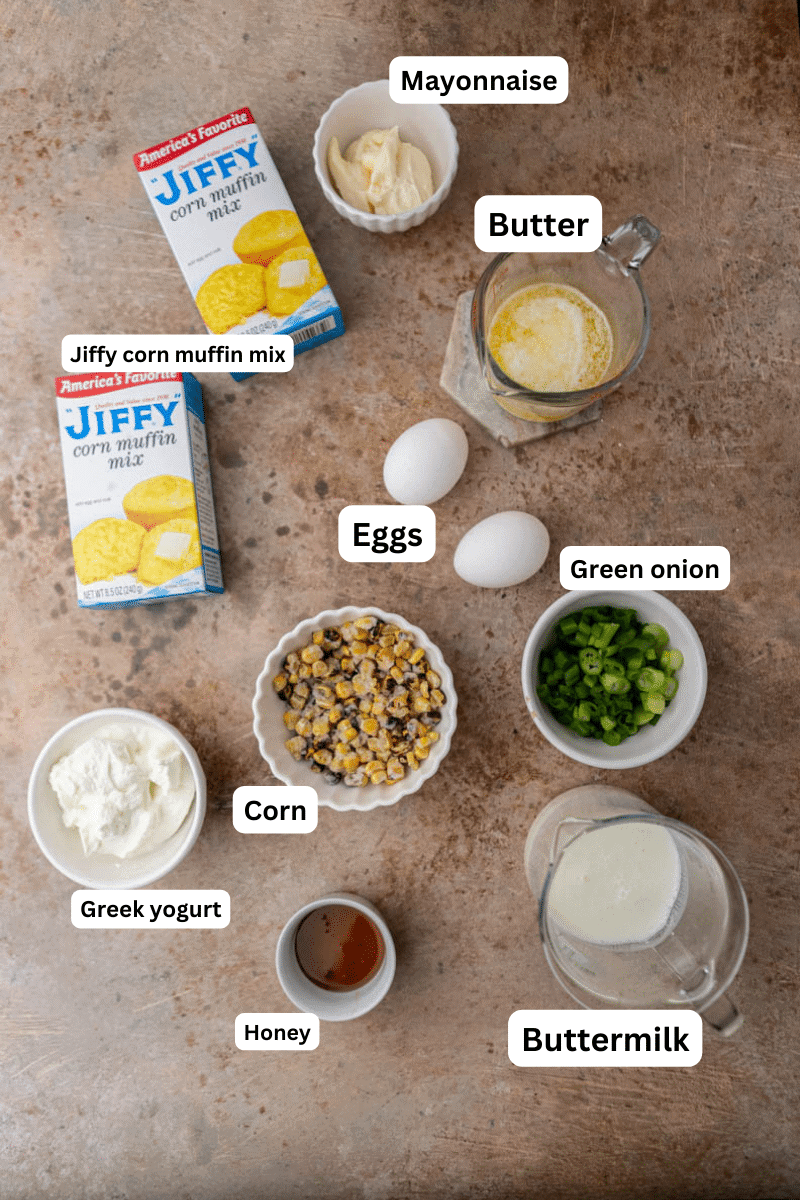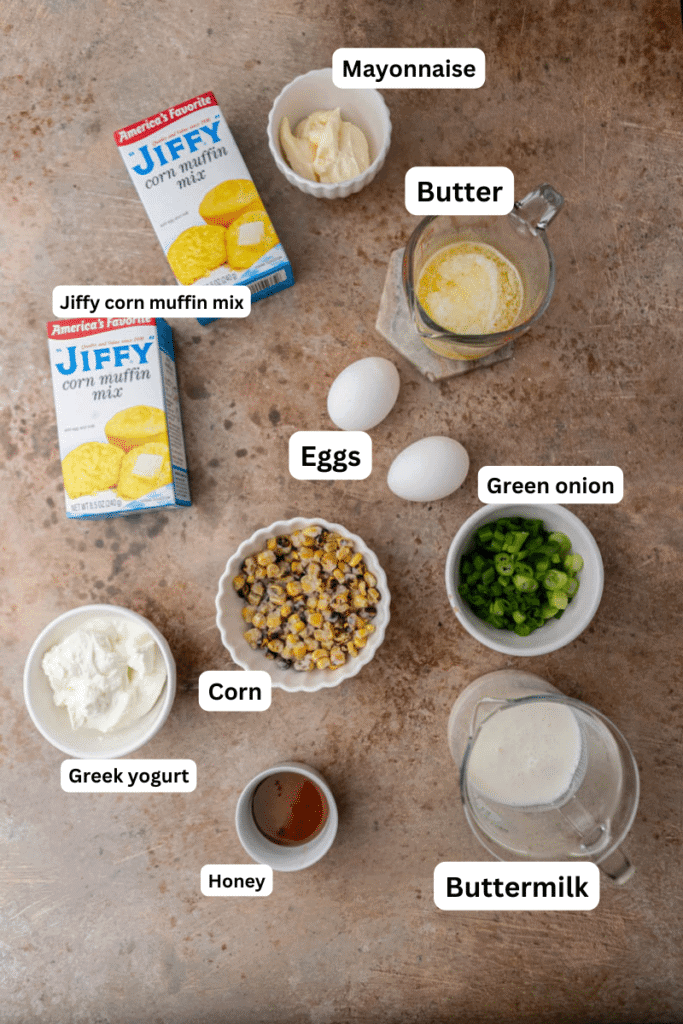 Frequently asked questions – FAQ
How to store leftover cornbread?
If you have any leftover cornbread place it in an airtight container and chill in the fridge for up to
To reheat microwave it for 10-15 seconds and enjoy.
What to serve with this southern cornbread?
Here are a few ideas of what you can serve with cornbread!
Chili: You can never go wrong with chilli and cornbread it's truly a match made in heaven.
Black-eyed peas: A classic Southern pairing, black-eyed peas are flavorful and hearty, making them a perfect side dish for cornbread.
Roasted vegetables: Roasted vegetables like Brussels sprouts, sweet potatoes, and carrots make a delicious and nutritious side dish to serve with cornbread.
BBQ-pulled meats: The sweetness of cornbread pairs perfectly with the smoky flavors of BBQ-pulled meat.
Collard greens: Another classic Southern dish, collard greens are savory and slightly bitter, making them a great complement to the sweetness of cornbread.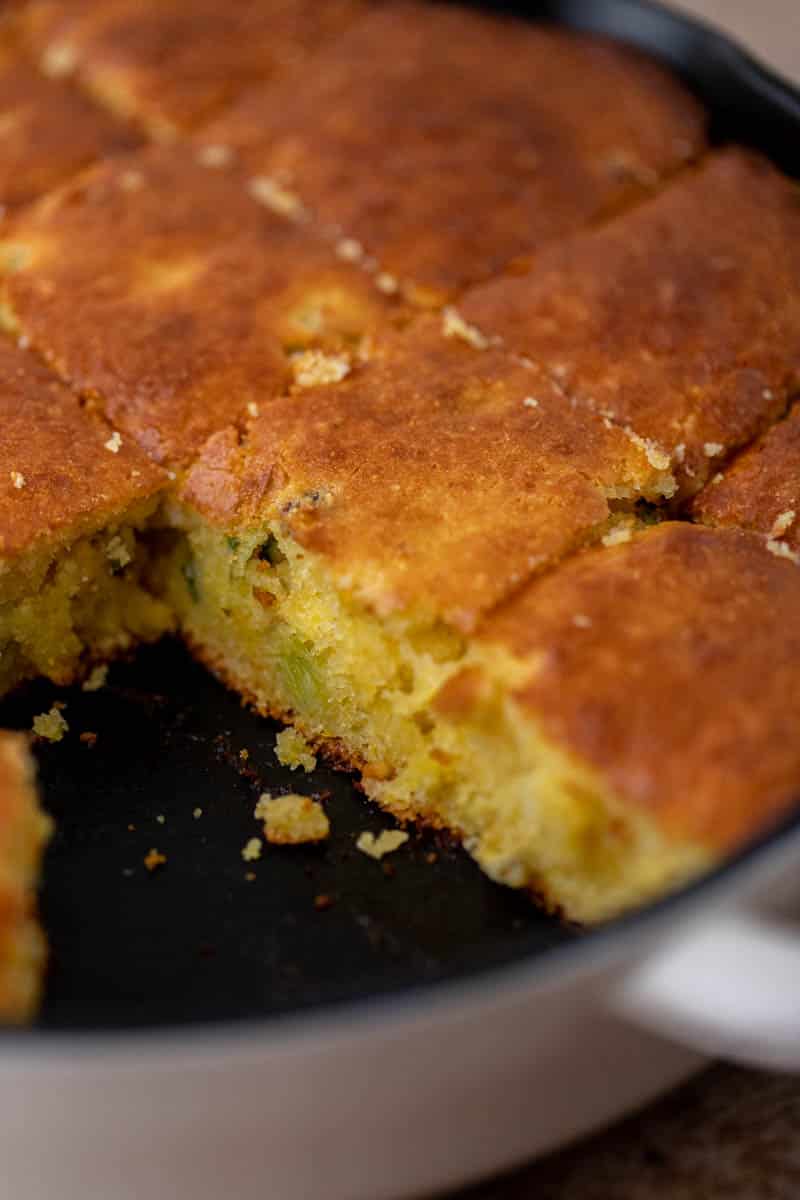 Best Jiffy cornbread recipe ever! & 11 Secrets to make cornbread mix better
11 secrets to make Jiffy cornbread mix better
This is the best doctored-up cornbread made out of Jiffy corn muffin mix, It is moist, flavorful and so easy to make!
Ingredients
2

boxes Jiffy corn muffin mix

⅔

cup

sour cream or greek yogurt

read notes

¼

cup

mayonnaise

read notes

2

eggs

⅔

cup

buttermilk

½

cup

salted butter

melted

1

tablespoon

honey

omit for less sweet cornbread

½

cup

frozen roasted corn kernels

½

cup

scallions

sliced
Instructions
Preheat the oven to 400F then grease a 10 inch skillet pan and set aside.

In a large bowl whisk the eggs, sour cream, mayonnaise, buttermilk, melted butter, and honey together.

⅔ cup sour cream or greek yogurt,

¼ cup mayonnaise,

2 eggs,

⅔ cup buttermilk,

½ cup salted butter,

1 tablespoon honey

Add in the dry ingredients, the roasted corn kernels, and the scallions and mix to combine.

2 boxes Jiffy corn muffin mix,

½ cup frozen roasted corn kernels,

½ cup scallions

Pour the batter into the prepared skillet and bake in the preheated oven for 25-30 minutes.

Serve hot and enjoy with your favorite toppings.
Notes
You can use mayonnaise instead of the greek yogurt/sour cream and you can also just use full sour cream/greek yogurt instead of the mayonnaise!
Nutrition
Calories:
123
Calories
Carbohydrates:
3
g
Protein:
2
g
Fat:
12
g
Saturated Fat:
6
g
Polyunsaturated Fat:
2
g
Monounsaturated Fat:
3
g
Trans Fat:
0.3
g
Cholesterol:
48
mg
Sodium:
109
mg
Potassium:
61
mg
Fiber:
0.1
g
Sugar:
2
g
Vitamin A:
330
IU
Vitamin C:
1
mg
Calcium:
37
mg
Iron:
0.2
mg

If you enjoyed this doctored-up Jiffy cornbread recipe make sure to pin it for later!