Make store bought frosting better with these 7 easy tips. They will save the day when you don't have time or when you just don't feel like making frosting from scratch. This better store bought frosting recipe can be used to make incredible cakes and cupcakes or anything you would use frosting with!
SIGN UP TO OUR MAILING LIST GET A FREE WEEKLY MEAL PLANNER AND RECIPE CARD!
DON'T FORGET TO JOIN US ON OUR FACEBOOK PAGE TO SHARE HOW YOUR RECIPES TURNED OUT AND POSSIBLY GET FEATURED ON THERE AS WELL AS ON INSTAGRAM!
Making cakes from scratch and frosting from scratch can be so daunting sometimes. It often seems like they have so many extra steps, sure they are definitely worth it (Check out my Vanilla Bean Italian Meringue Buttercream recipe, its tastes out of this world) but sometimes I want cake without all that extra work!
I'm sure I am not the only that might want cake with delicious frosting without wanting to put in all the work. Maybe this is TMI but I usually feel like this when I'm in the midst of my PMS…
So if you're like me and find yourself craving cake with some GOOD frosting , but don't want to put in much extra effort, these 7 tips to make store bought frosting taste better are going to save your life. 😉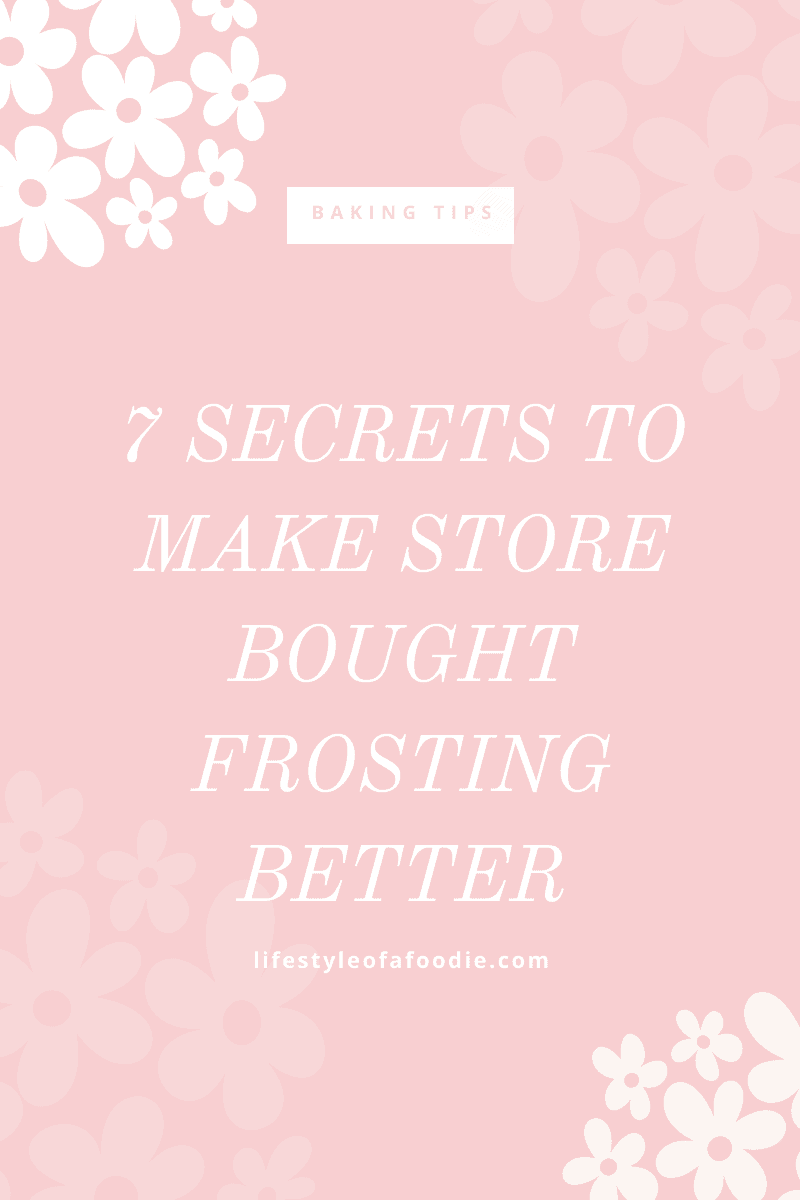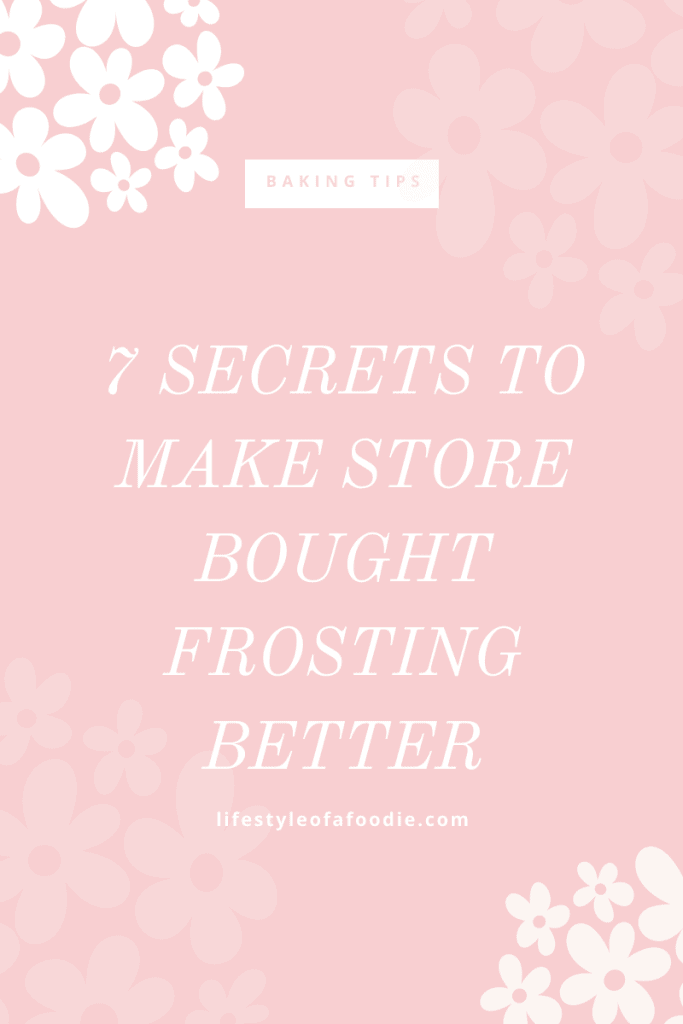 These are the 7 tips to make store bought frosting taste better.
These tips will seriously improve your store bought frosting! Try a couple at a time and see which ones work best for you.
Add a pinch of salt
Add flavoring
Add whipped cream
Add in cream cheese for a lighter flavor
Whip the frosting
Add textures
Add freeze-dried ground-up fruit to add flavor
These tips are supposed to help diminish that fake chemically taste of the store bought frosting. You should try using a ocuple to start and work from there. Taste as you go and see what it needs.
For example, if I am making a red velvet cake, I would make sure to add cream cheese because red velvet cake and cream cheese frosting go hand in hand. I would also add some powdered sugar to thicken the frosting and make it easier to pipe or store the cake or cupcakes with.
What store bought frosting brands can I use?
Honestly, any brand works just fine. Granted, the more expensive the store bought frosting the better tasting it will be from the start. But some of the more popular brands of store bought icing you could get would be:
Betty Crocker
Baker's Corner
Duncan Hines
Simple Mills
Pillsbury
Or even Great Value!
But of course, like I said before, keep in mind that if the frosting tastes not good at all from the start, it's going to be harder to salvage it. But these are just a few brands that you can use to make your frosting better.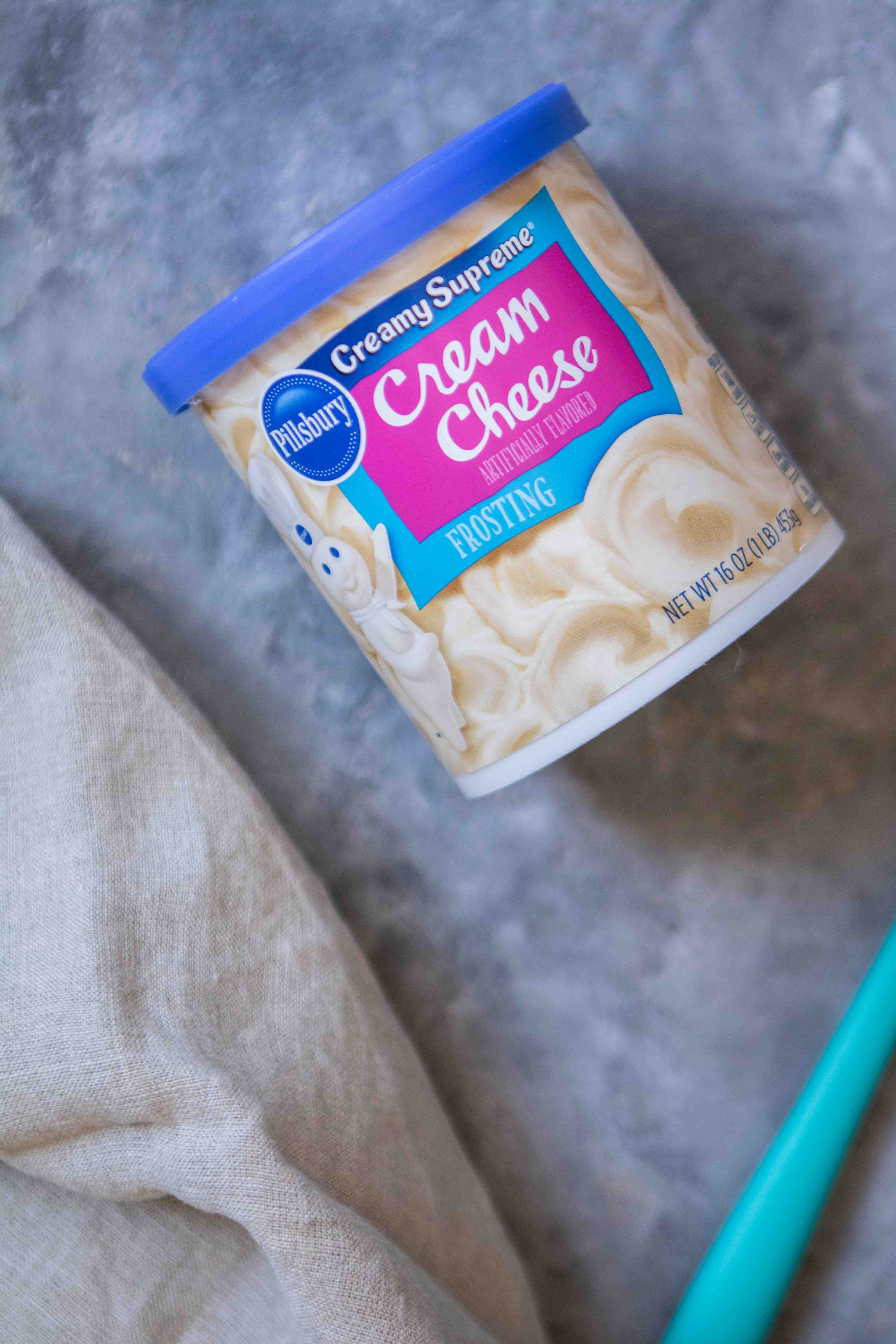 The 7 secrets to make store bought frosting better!
1. Add a pinch of salt
When it comes to store bought frostings, they often are overly sweet. That sweetness makes it obvious that the frosting is not homemade so a little trick that I often love using is to add a little pinch of salt to balance out the sweetness.
I give this tip in almost all my baked goods and sweet desserts, adding a tiny bit of salt helps give your food some depth of flavor and make things a lot tastier.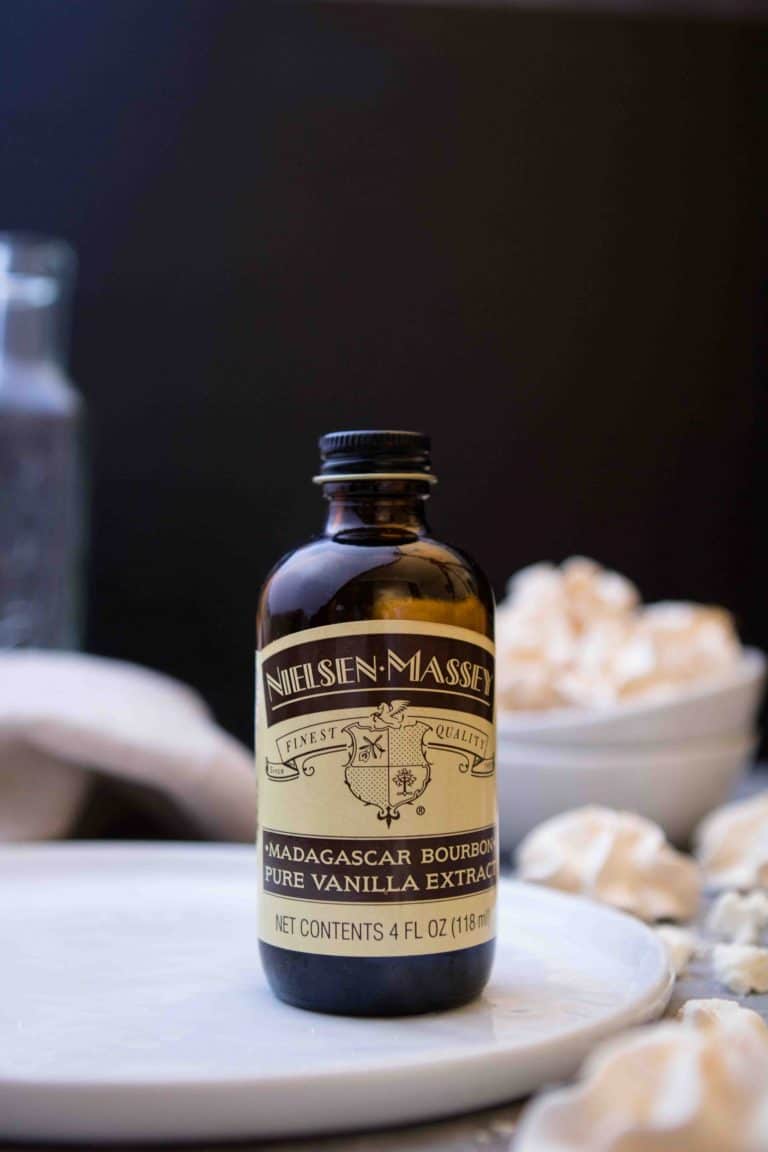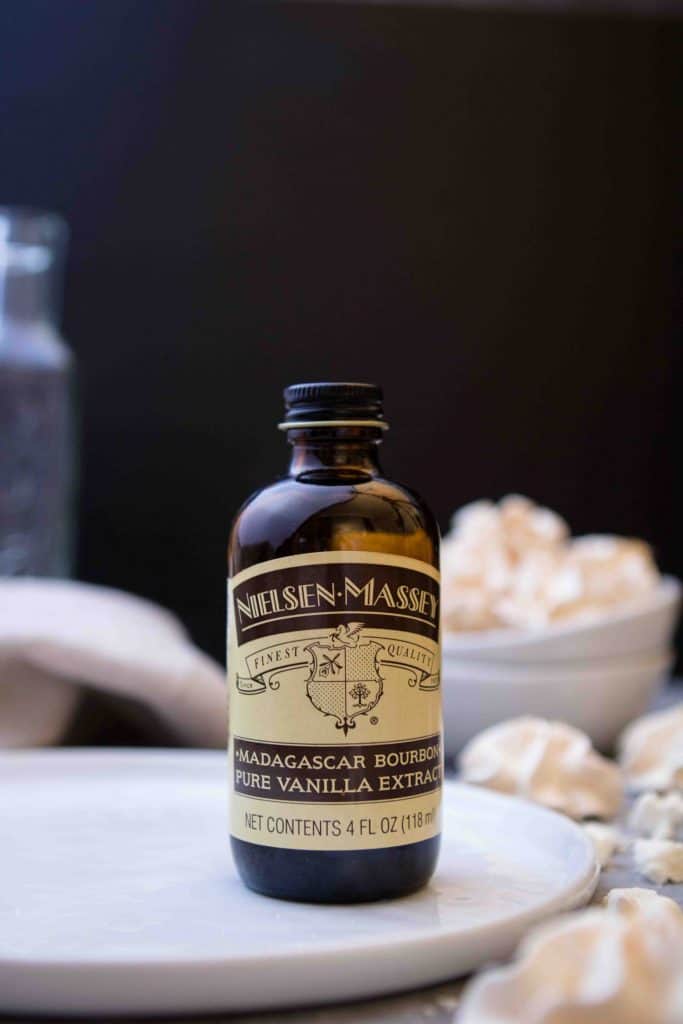 2. Add more flavoring
Depending on what frosting flavor you're using you always should add flavoring. The most simple thing would be to add 1-2 teaspoon vanilla extract to your store-bought icing to brighten its taste.
If you are using chocolate icing you can add is 1 teaspoon of instant coffee powder diluted in ½ teaspoon of hot water to enhance the chocolate flavor.
If you are using a spiced store bought frosting you can either add in ½-1 teaspoon pumpkin pie spice or ½ teaspoon of cinnamon to accentuate those fall festive flavors.
3. Add in some heavy whipping cream
If store-bought frosting is often too heavy and sweet for you, you can always add equal parts of store-bought frosting and whipped cream for a lighter cake or cupcake frosting. If the consistency becomes too run for you, add confectioner's sugar one tablespoon at a time until you reach the right consistency.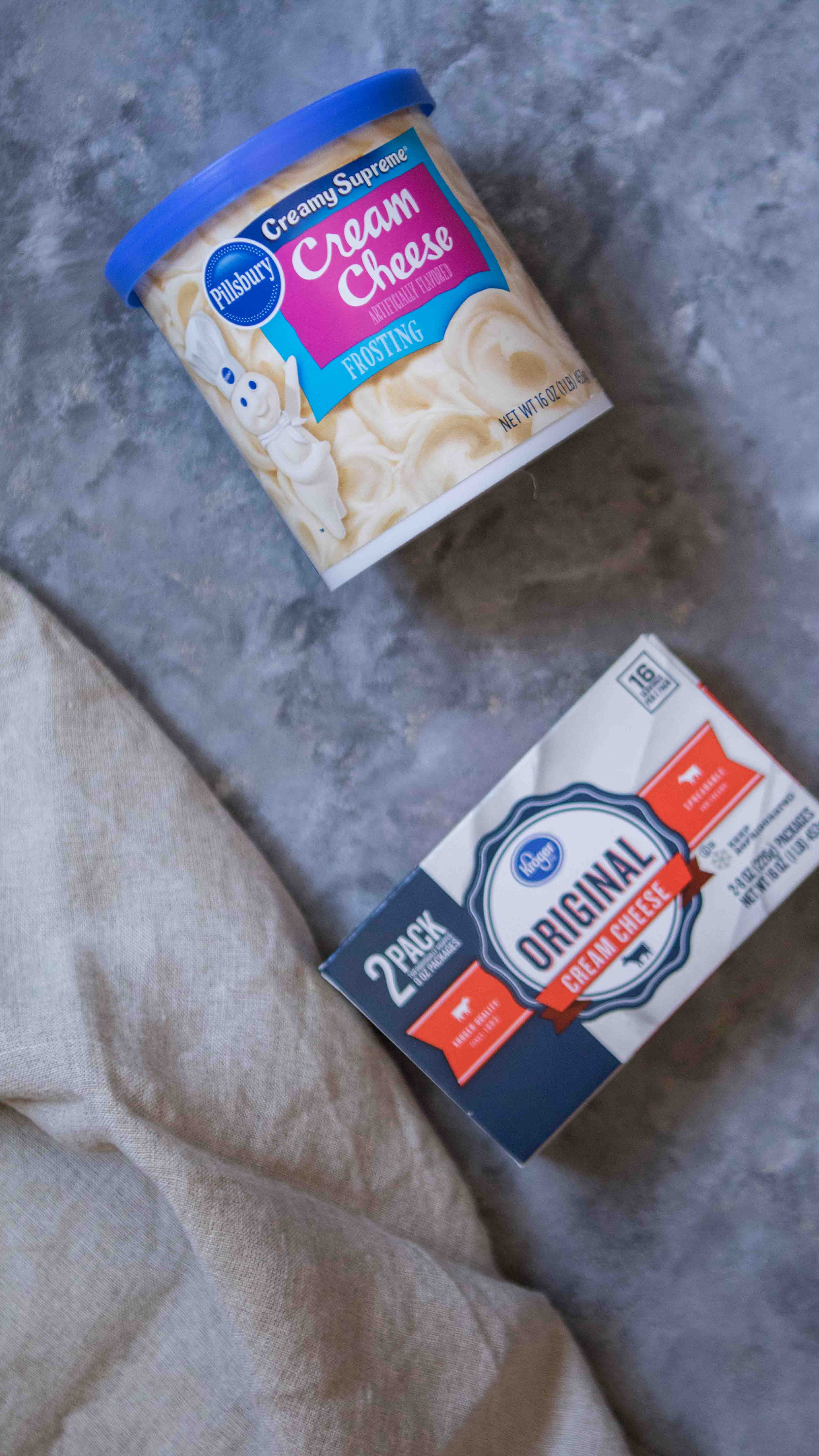 4. Add in cream cheese
Adding softened cream cheese to store-bought icing makes it 100 times better! It adds a richness to the frosting while controlling the sweetness of it. Use one package of room temperature frosting to one 8oz package of room temperature cream cheese and combine the two for a tasty, easy frosting.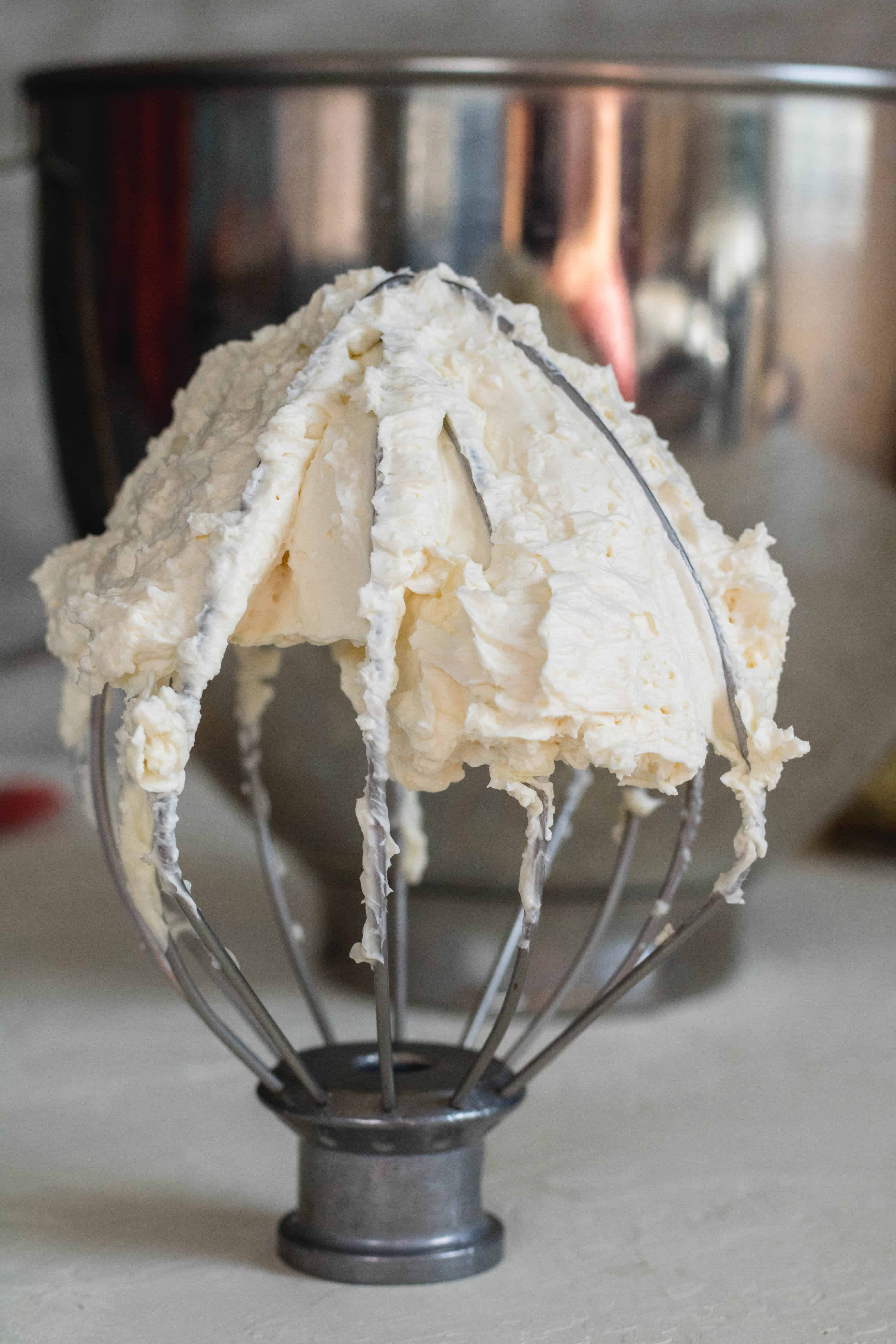 5. Whip the store bought frosting
One of the easiest things that you can do to make store bought frosting fluffy would be to simply whip it up. Using a whisk attachment , beat the room temperature store bought frosting incorporating more air into it. This will give the frosting a better mouth feel, best of all you'll have extra frosting because it will expand. I personally think that whipping canned frosting makes it so much better!
6. Add textures
When it comes to frostings, adding texture often helps quite a lot. For example, if you are frosting a carrot cake you could add walnuts of coconut to the frosting to give it extra flavor as well.
This technique makes for a more textural experience which works incredibly with certain cakes and cupcakes. Some textural additions could be: Walnuts, peanuts, toasted coconuts, mini chocolate chips, sprinkles.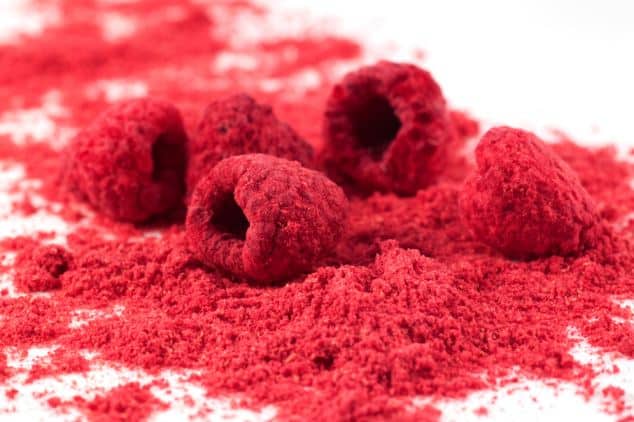 Using this technique will result is a different colored frosting that has a slight hint of whatever freeze fried fruit you end up using! I have done this with freeze fried strawberries as well as freeze dried blueberries and the results are so fascinating.
Start by adding ¼ cup of the freeze dried fruit powder to the frosting then taste it and see if you'd like to add a little more to achieve the color and flavor that you want!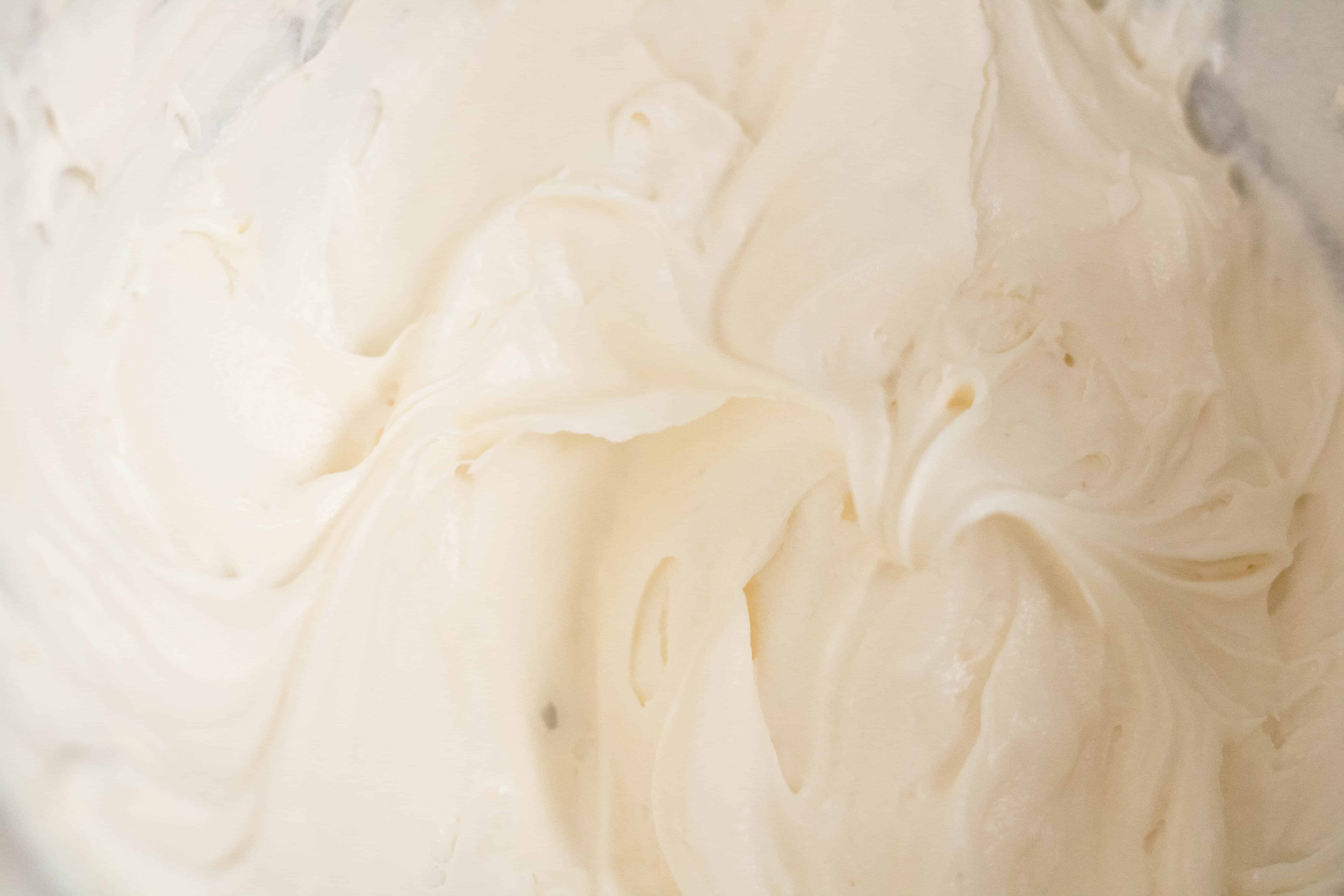 How to thin out store-bought icing ?
If you need to thin out store-bought icing to use it as a glaze you can use milk or water. Milk will definitely give you a richer flavor so if you asked my opinion I would recommend using milk because it will make your store-bought icing taste a whole lot better.
How to make store-bought icing pipeable?
Often times store-bought icing can be a little too thin so you will need to thicken it a little more to bring it to that perfect consistency. To do so, add in 1 tablespoon of confectioner's sugar into the icing and mix it in. Continue doing this until you reach your perfect consistency, adding 1 tablespoon at a time.
I have used this method successfully and was able to frost while cakes and cupcakes with store bought frosting. The result came back gorgeous because I used gel food coloring as well to make an ombre cake!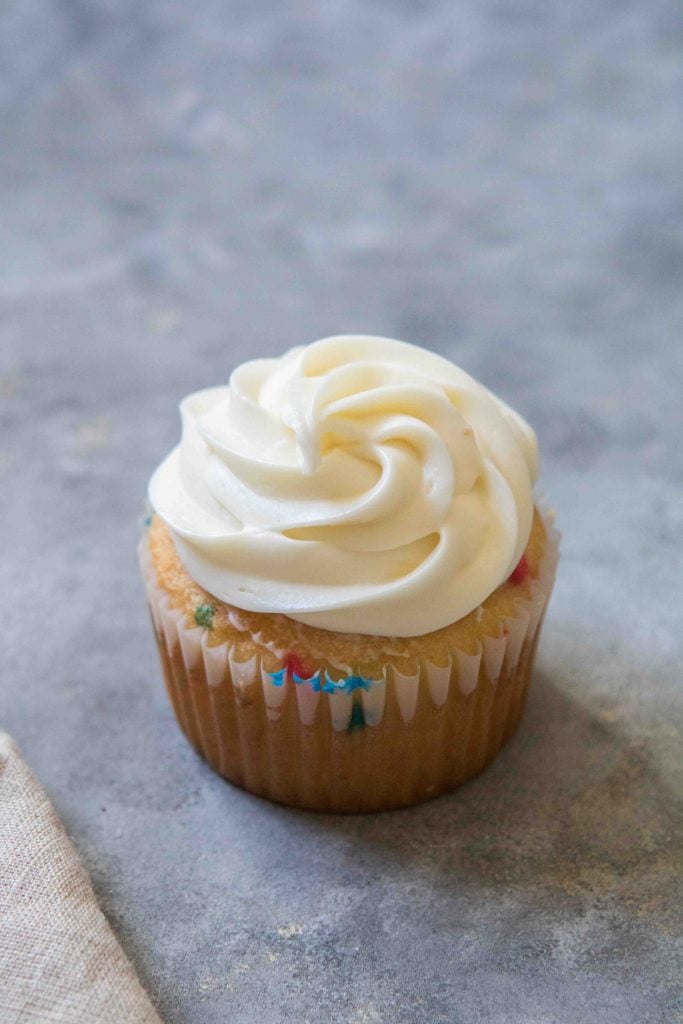 So yea, these are my tips and tricks to make canned frosting better, fluffier and overall more enjoyable when you're in a pinch 🙂
Better tasting store bought frosting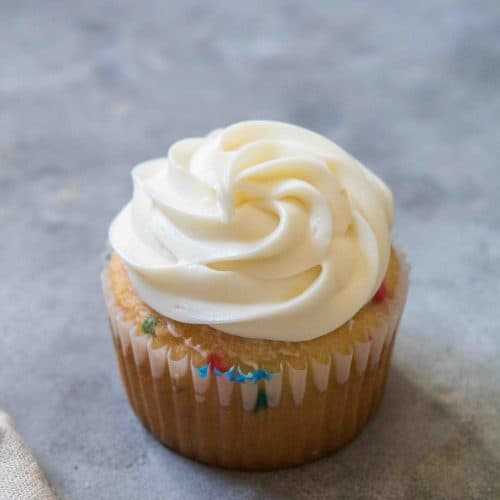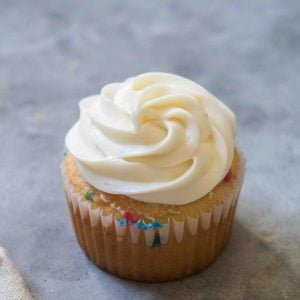 The 7 secrets for better tasting store bought frosting
These 7 tricks to make store bought frosting taste better are perfect when you are in a rush and need your cake with frosting fix!
Instructions
Add all the ingredients to a mixing bowl starting with the store bought frosting then the cream cheese, salt, vanilla extract, and the powdered sugar.

Start whipping the mixture slowly, then increase the speed to high to whip up some air into the frosting and give it a lighter flavor and mouth feel. Whip for 3-5 minutes.

Use to frost cakes and cupcakes!
If you made it all the way down here, thank you so much! Don't forget to let us know in the comments below how you liked this recipe and how your frosting turned out 🙂
PS: don't forget to follow me on Instagram
[instagram-feed]

Shop this recipe
This post may contain affiliate posts, meaning that at no cost to you I will get a small percentage of every purchase you make!
If you enjoyed this article on how to make store bought icing better make sure to pin it for later!