This easy coffee mate Italian sweet cream recipe is the best copycat for your iced coffee, cold brew, hot cup of coffee, or even tea!! The store-bought version is a non-dairy creamer so in this recipe I will show you a few ways to make these homemade versions to really fit you needs.
Since you are here, I think you will also like this sweet cream cold brew, vanilla sweet cream cold foam, this iced white mocha, and even this roasted tomato mozzarella panini to go with your beverage of choice!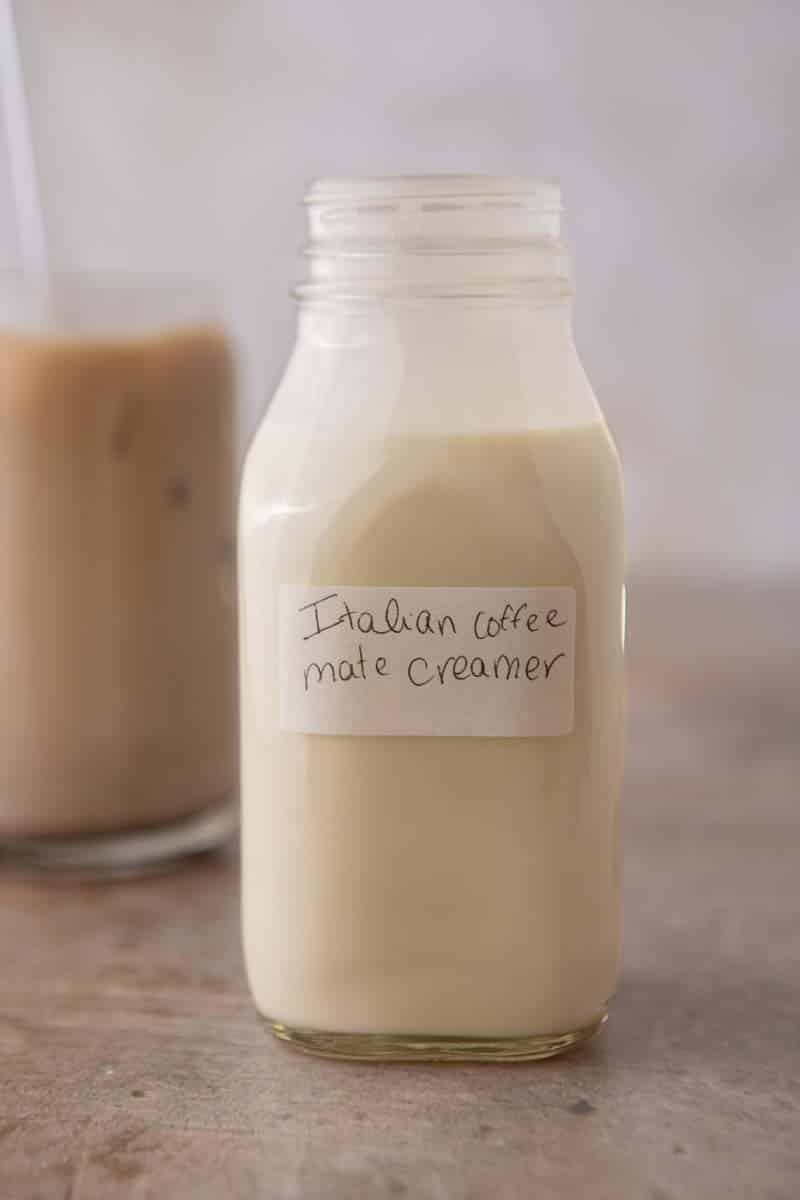 This is the best coffee mate italian sweet cream recipe
Coffee-mate creamers are the thing that will add the perfect balance of sweetness and creaminess to your coffees or beverages of choice without having to worry too much about adding other things.
This copycat recipe uses simple ingredients that you might already have in your own pantry and allows you to take your drinks to the next level. So coffee lovers, save some money and make your own creamer recipe for the week with this recipe!
Why you need to make this recipe!
Customizable- Making your own is the easiest way to really be able to control what goes into your drink.
Cost-effective – Sometimes making your own sweet cream creamer is a lot cheaper than the store-bought version.
No additives or preservatives – The store-bought version of the coffee mate Italian sweet cream creamer has a ton of preservatives like cellulose gel, dipotassium phosphate, and even cellulose gum but when making this at home you are able to control exactly what goes in it.
Healthier – Making this at home allows you to use natural, wholesome ingredients that can be a better option for your needs.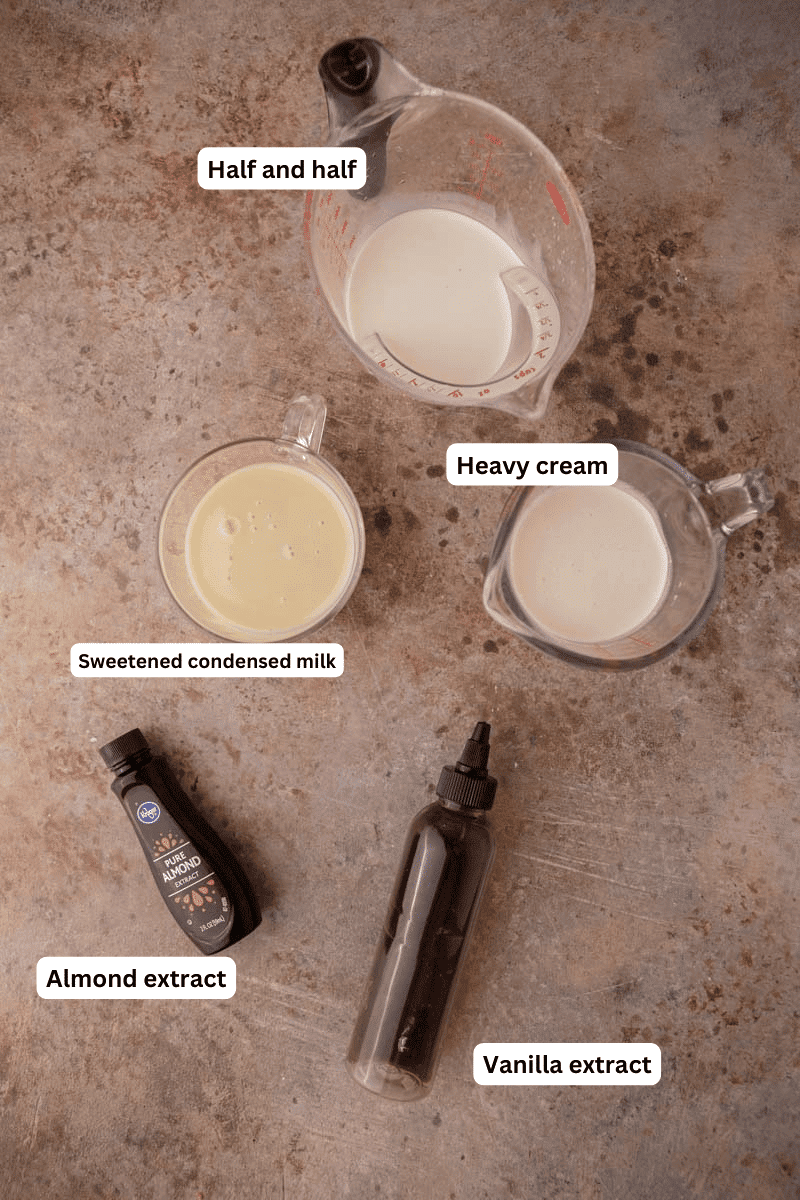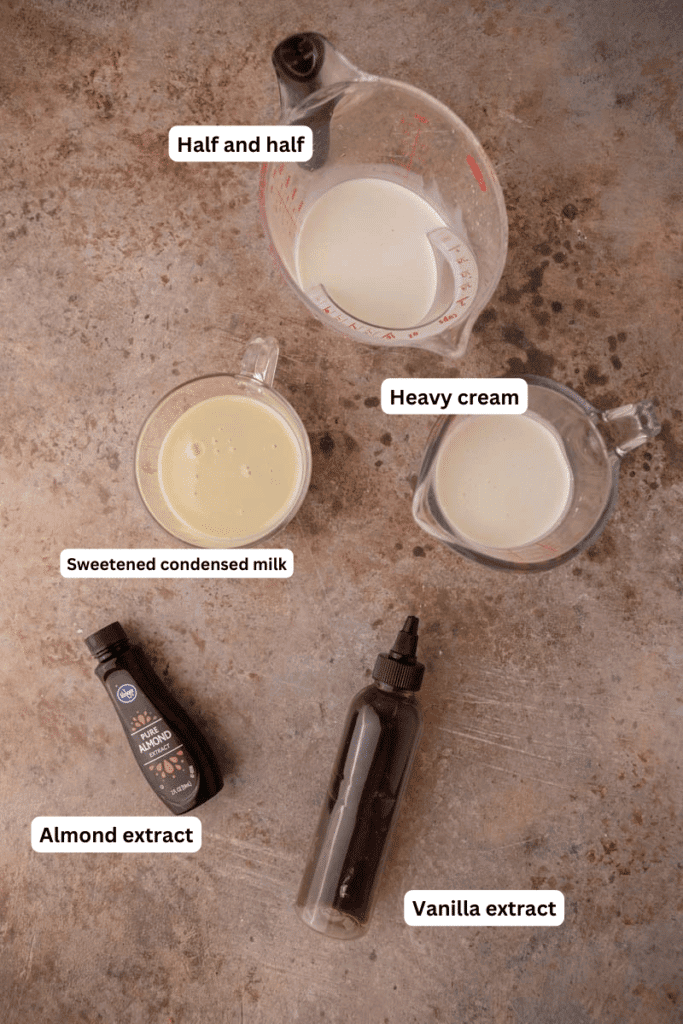 What are the ingredients needed to make the Italian sweet cream recipe?
Here are the ingredients you will need to make this coffee mate Italian sweet cream recipe. Make sure to scroll down to the recipe card for the full detailed ingredient measurements.
Half and half
Sweetened condensed milk
What is the process for making the Italian sweet cream recipe?
This is how you can make this easy creamer. Make sure to scroll down to the recipe card for the full detailed instructions!
Add all of the ingredients to a mason jar and mix to combine.
Use in your favorite coffee to make the perfect cup of Joe and store the rest in the fridge for later.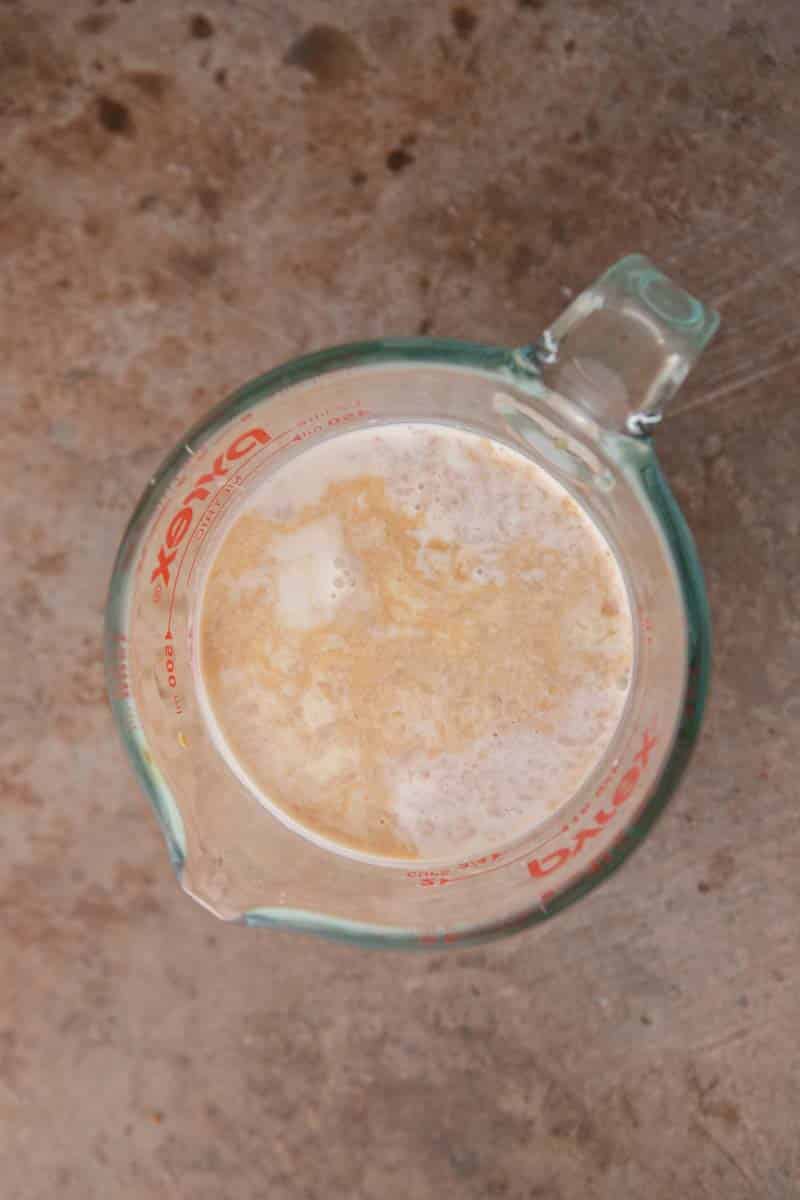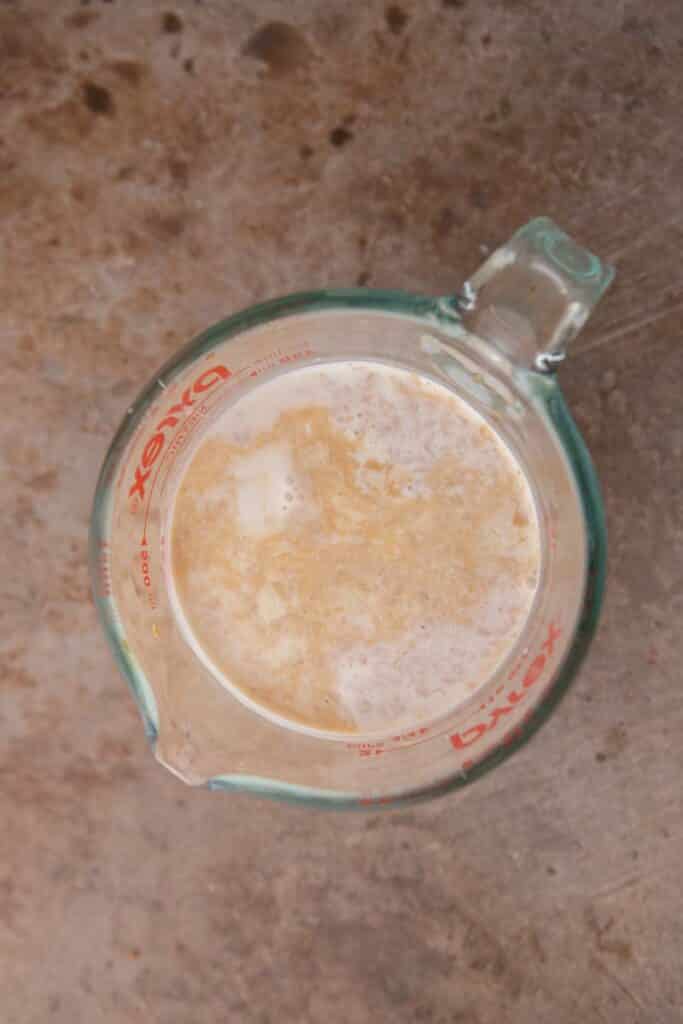 Frequently asked questions – FAQ
How to store coffee mate Italian sweet cream?
If you've wondered how long does the Italian sweet cream last in the fridge? I got the answer for you! This creamer can be stored in an airtight container in the fridge for about one week. Shake well before using to ensure that the ingredients are well combined and you get the right amount of flavor of everything in your drink.
Can I make a larger batch of the Italian sweet cream recipe and freeze it for later use?
I do not recommend freezing your creamer because it can cause it to separate and become grainy. Some people have had some success in freezing their homemade creamer in small ice cube trays and using those as ice cubes in their ice coffee though. So if you do try to freeze your creamer please let us know how it worked out.
Can I use a non-dairy milk substitute in this recipe, such as almond milk or soy milk?
You can definitely use non-dairy milk substitutes such as almond milk, soy milk, or even oat milk in this Italian sweet cream creamer. Non-dairy milks can work well in homemade creamers and can add a unique flavor to the creamer. Keep in mind that non-dairy milks may have a thinner consistency than dairy milk, so you may need to adjust the amount of milk or cream in the recipe to get the desired texture. For the sweetened condensed milk, use the coconut version instead to keep this dairy free.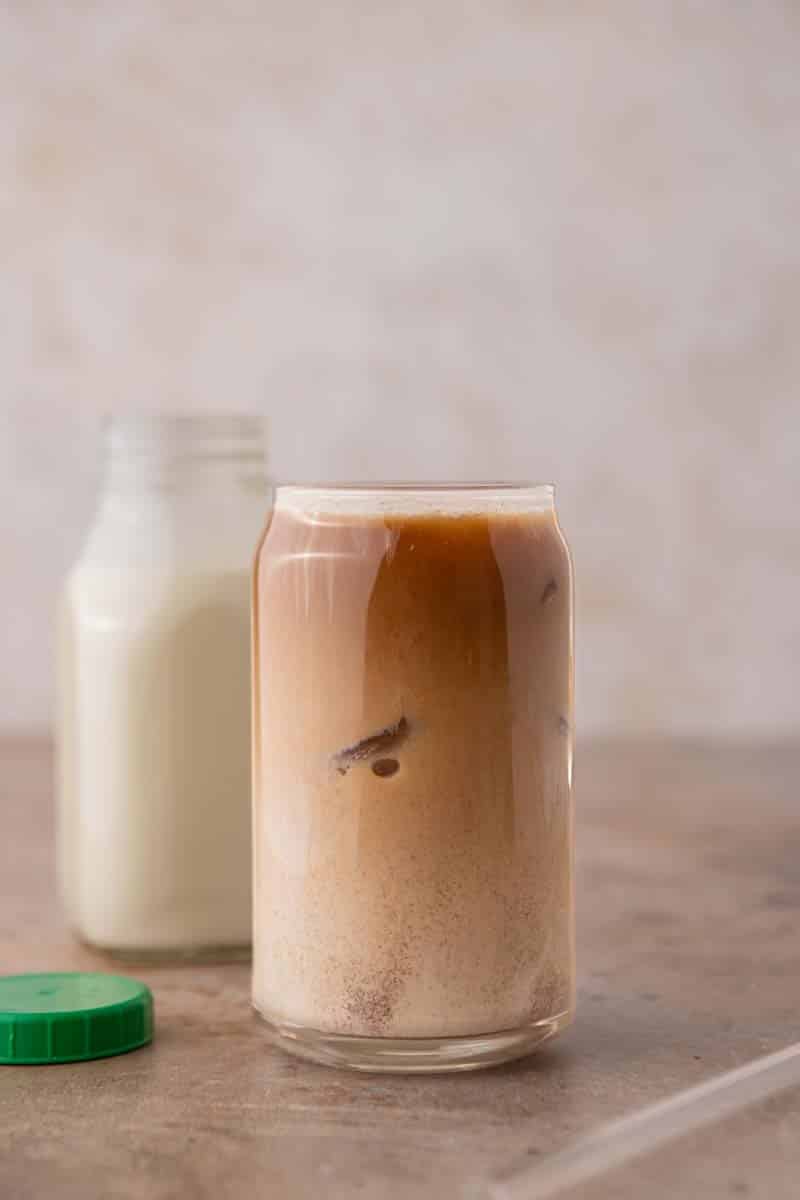 Coffee mate Italian sweet cream recipe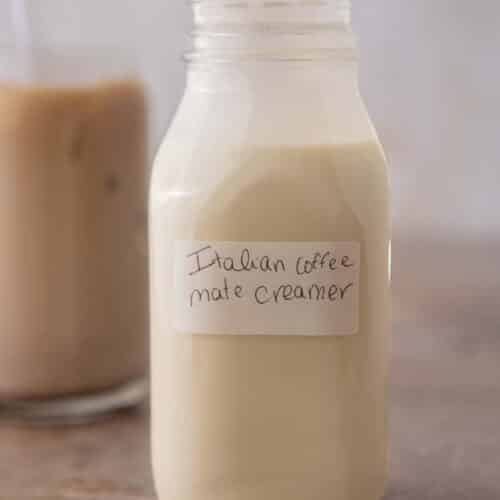 Coffee mate Italian sweet cream recipe
This easy Italian coffee mate creamer is a simple and delicious creamer to make for the week!
Instructions
In a large cup whisk the half and half, heavy cream, sweetened condensed milk, vanilla extract, and almond extract.

½ cup half and half,

½ cup heavy cream,

7 oz sweetened condensed milk,

½ teaspoon vanilla extract,

¼ teaspoon almond extract

Transfer to an airtight container or bottle and store in the fridge and use in your coffees or teas whenever you want.
Nutrition
Calories:
81
Calories
Carbohydrates:
8
g
Protein:
2
g
Fat:
5
g
Saturated Fat:
3
g
Polyunsaturated Fat:
0.2
g
Monounsaturated Fat:
1
g
Cholesterol:
16
mg
Sodium:
24
mg
Potassium:
68
mg
Sugar:
8
g
Vitamin A:
180
IU
Vitamin C:
0.5
mg
Calcium:
51
mg
Iron:
0.04
mg
Shop this recipe
This post may contain affiliate links, meaning that at no cost to you I will get a small percentage of every purchase you make!
If you enjoyed this coffee mate italian sweet cream recipe make sure to pin it for later!