How to bake sweet potatoes in the oven is often very intimidating to beginner cooks or bakers, but it doesn't have to be! In this article, I will be sharing the easiest way to make oven baked sweet potatoes and enjoy them in less than an hour!
It's sweet potato time!
It will soon involve something peanut butter and jelly-ish time as well.. 😉 Just wait for the next post!
Tis' the season for sweet potatoes so we are enjoying them in all different ways. But our favorite way to have them is still oven baked! There is something about giving them ample time to bake that make them taste even sweeter in my opinion!
I have very fond memories of eating sweet potatoes as a youngin'. My grandmother would bake them in her huge bread oven and she would share them with all her kids and grandkids. Those were probably the sweetest sweet potatoes I've ever had.
I am not sure if it was because I was young and everything in life is better when you're a child or if it was because those Algerian sweet potatoes were a lot smaller in size compared to the ones you would get here in America. Maybe size does make a difference… The smaller the potato the sweeter it is.
Check out the easiest sweet potato pie recipe here!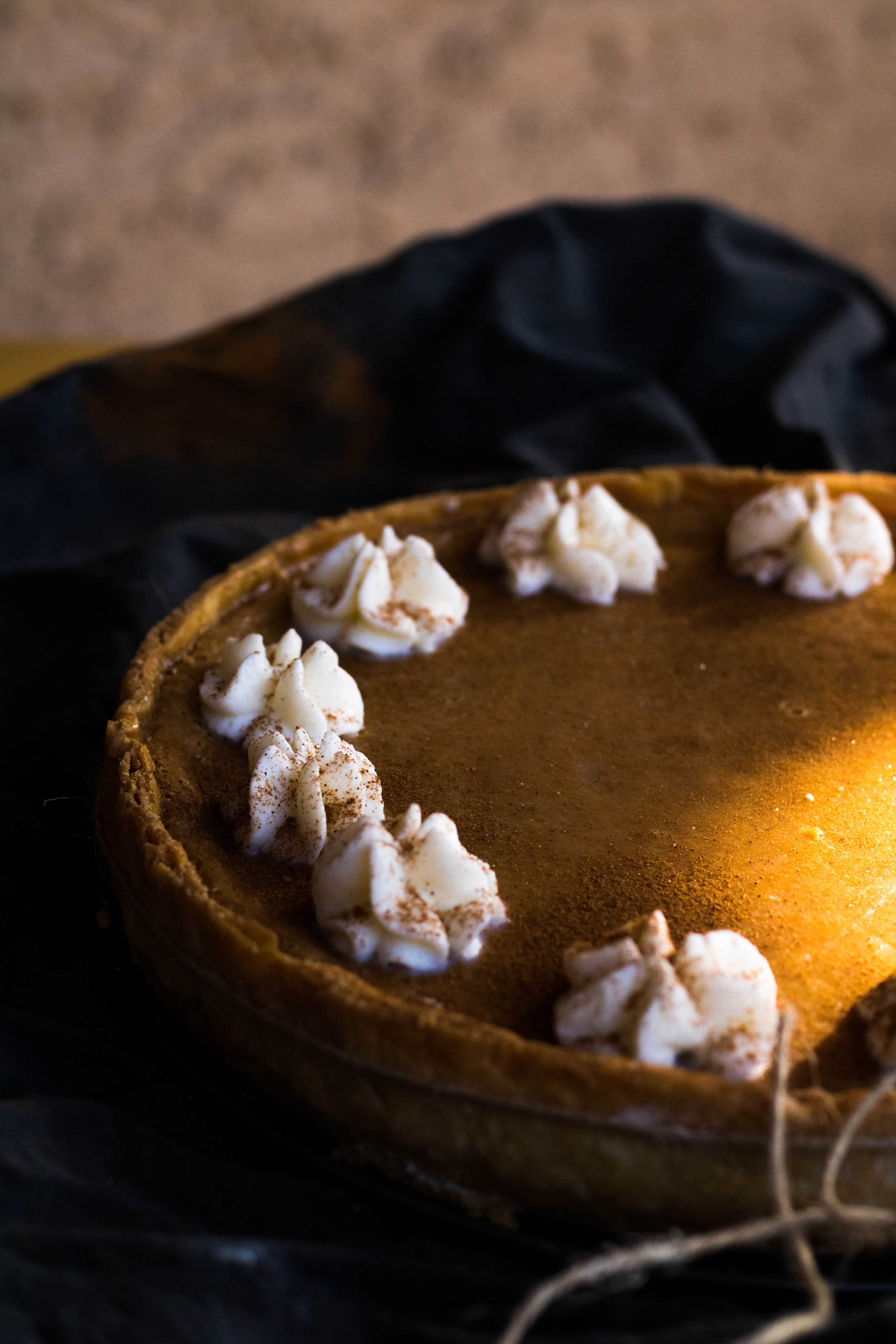 Tips and tricks on how to cook sweet potatoes in the oven
When it comes to baking or cooking sweet potatoes in the oven, there are a couple must do's before starting, some of those being; scrubbing the potatoes like your life depended on it as well as preparing you baking sheet. I will go more in detail with every step below!
The first thing you are going to want to do is wash the potatoes! Scrub away all the dirt to make sure that when they are baked you are eating something completely clean!
Then, line your baking sheet with parchment paper. When you bake your sweet potatoes in the oven, a delicious sweet, almost caramel like substance drips from them sometimes. If this substance gets on the baking sheet and cooks even more it will end up burning on the baking sheet and either damaging it or making it way harder for you to clean up.
Now that the baking pan is ready, poke holes in your sweet potatoes using a fork. This technique will ensure that the potatoes won't burst in the oven. During the baking process, steam builds up inside the potatoes and without those tiny holes it won't be able to escape causing the potato to explode and cause a mess…
The potatoes are cooked completely when you stick a fork or knife into the thickest part of the potato and it goes in smoothly without any resistance.
How long to bake sweet potatoes in the oven?
Well, this will completely depend on the size of your potatoes.
Small ones will need to be baked for 35-45 minutes
Medium ones will need to be baked for 50-60 minutes
Large ones will need to be baked for 60 to 75 minutes
Always check for the doneness of the sweet potatoes by poking them with a knife in the thickest part of the sweet potato. If it goes in super smoothly, it means your sweet potatoes are baked throughly and ready to eat!
How do you bake sweet potatoes in the oven you say?
Look no further, how to bake sweet potatoes int he oven is as easy as 1,2,3 with the recipe below. I absolutely love baking my sweet potatoes in the oven because It allows me to move on to something else.
I am always so busy so that hour or so of bake time in the oven for these sweet potatoes means that I get to either sit down and write some great content for you guys… Or if we're being honest, wash all the dishes I accumulated from trying out so many recipes.
Oven baked sweet potatoes
Baking sweet potatoes in the oven is the easiest way to make sweet potatoes. It will result in an amazingly soft inside with a sweeter flavor.
Equipment
a fork

baking sheet

parchment paper
Instructions
First, start by preheating the oven to 425 degrees F, then line the baking sheet with parchment paper.

Scrub and rinse the sweet potatoes then dry them using a paper towel.

Using a fork, prick the sweet potatoes all over and place them on the baking sheet. Place the baking sheet in the oven and bake for 50 minutes to an hour, or until a knife inserted in the thickest part of the potato goes in without resistance.

Let the potatoes cool down a bit then slice down the middle and enjoy!
Notes
You could also cool the sweet potatoes completely them peel them and mash them for a delicious sweet potato casserole. 
Some more article you will love!
If you liked this tutorial on how to bake or cook sweet potatoes in the oven, pin it for later!