This green candida smoothie recipe is a low sugar smoothie recipe that will turn your life upside down! It is full of fiber as well as prebiotics that will help your gut heal and stay healthy.
SIGN UP TO OUR MAILING LIST GET A FREE WEEKLY MEAL PLANNER AND RECIPE CARD!
Hello everyone!
Today, we're going the healthy smoothie route. Sure I post a lot of baked dessert and sweet treats but sometimes my gut health needs something a little on the healthier side and that's why we're going with this candida diet smoothies. Something that's low sugar, healthy, packed full of fiber, and that keep you hydrated during the hot summer months.
I have actually been dealing with some health issues (what's new LOL) that required me to chill out on the sugar so I had to find a way to still have my smoothies.
The only difference from the smoothies that I am used to having to the ones that are similar to this one is that these contain a lot more veg and a whole lot less fruits.
Sure, fruit sugar is not as bad for you but for the condition I was dealing with I had to cut out most of it otherwise I wouldn't heal. So, yes this smoothie does have fruits but it is still considered a low sugar smoothie recipe because it only uses low sugar fruits!
What's so special about this healthy low sugar smoothie
The title of this sections pretty much speaks for itself! but here are a few of my favorite things about this smoothie recipe:
It is the perfect candida drink
It's packed with prebiotic that will help feed the probiotics once they reach your gut
It will help you get in a lot of greens for your day!
What is the candida diet
The candida diet is a fairly strict diet that eliminates many foods to help heal your gut. This diet focuses on eliminating sugar, alcohol, gluten and many more processed foods.
During this diet it is very important to feed your gut all the necessary foods to help it rebuild itself and keep you feeling good and healthy!
What are prebiotics?
Prebiotics are the probiotics best friend! It is a type of fiber that we as humans cannot digest. So These foods/fibers go all the way down to the gut and serve as food to the probiotics (tiny living microorganisms)
So pretty much to keep your healthy probiotics alive you need to feed them good prebiotics. And with this smoothie you are getting plenty because of the flax seeds!
What prebiotics are added to this smoothie?
This smoothie has a generous amount of flax seeds that work to be the perfect prebiotic. Not only do they work as a prebiotic fiber, but flax seeds have so much more health benefits.
They contain a large amount of omega 3's as well as some much needed plant-based protein!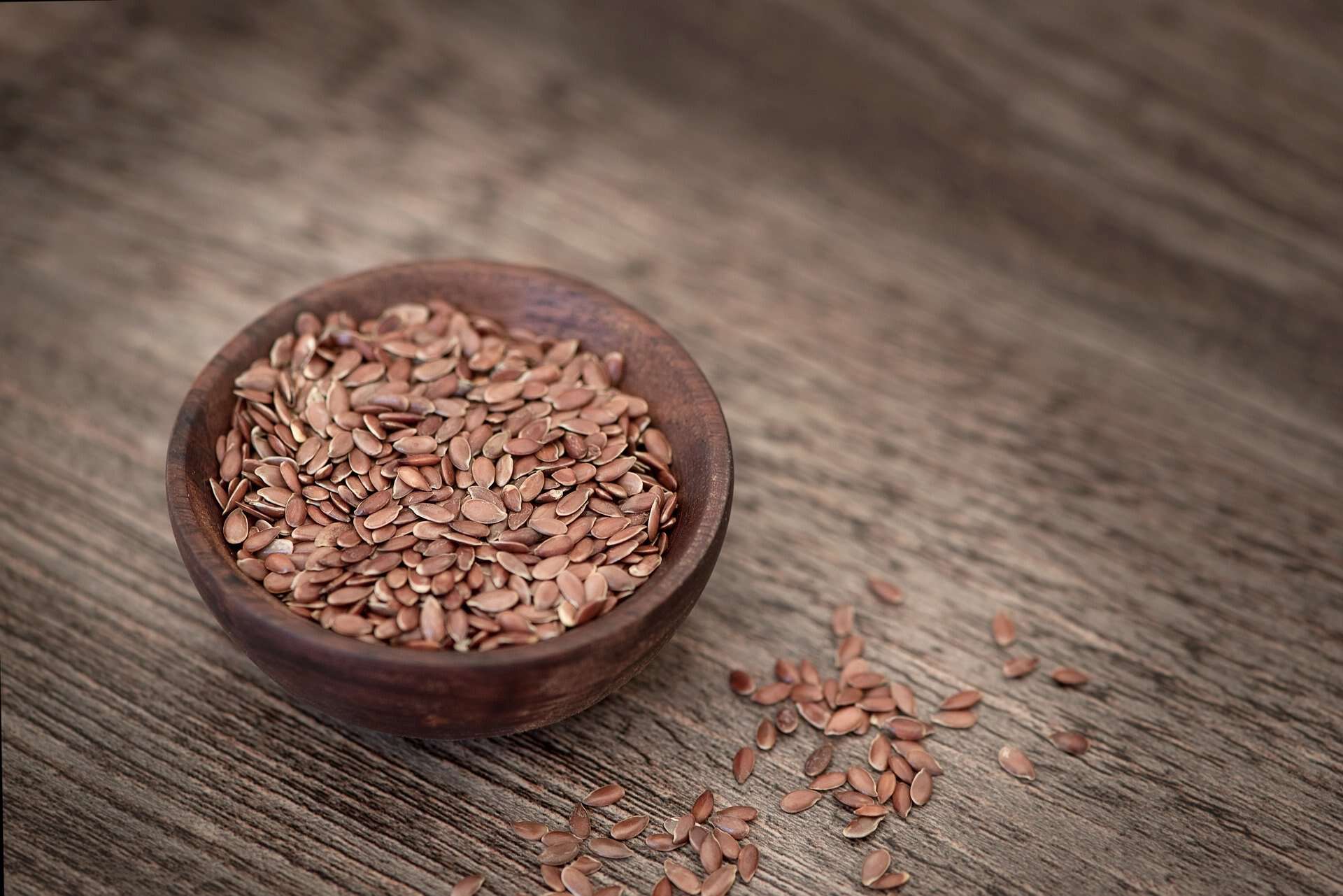 ingredients for this candida friendly smoothie
Strawberries – Strawberries are a great sweetener for this smoothie.
Spinach– My favorite way to get in my greens!
Green apple– Give a gentle tart and sweet flavor.
Flax seeds– The best prebiotic seed!
Chia seeds– A good way to get in more omega 3's.
Almond milk– Almond milk will make this green weight loss smoothie creamy.
But you're using strawberries doesn't that have sugar?
Yes, strawberries have sugar but they way less sugar than other fruits. They are also packed with fiber and have quite a lot of vitamin C as well! So they are the perfect fruit to keep your immune system strong and healthy.
This is my favorite green weight loss smoothie and candida diet smoothie all at the same time!
When I made this smoothie I tried to make something that I can enjoy on a regular basis a and that can also help me stay healthy and lose a couple of extra pounds.
That's how this delicious green goddess smoothie came to life!
Green Candida smoothie recipe
If you enjoyed this recipe make sure to give it a 5 star rating by clicking on the stars under the recipe title!
Green Candida Smoothie recipe
Enjoy this low sugar candida friendly green smoothie this summer!
Ingredients
1

cup

strawberry

1

cup

spinach

green apple

¼

small avocado

½

tablespoon

flax seeds

½

tablespoon

chia seeds

½

cup

almond milk

½

cup

water
Instructions
Place all the ingredients in a blender and blend until the smoothie is thick and creamy!
Nutrition
Calories:
63
Calories
Carbohydrates:
8
g
Protein:
2
g
Fat:
3
g
Saturated Fat:
1
g
Sodium:
98
mg
Potassium:
214
mg
Fiber:
4
g
Sugar:
4
g
Vitamin A:
1407
IU
Vitamin C:
47
mg
Calcium:
127
mg
Iron:
1
mg
IF YOU TRIED THIS INCREDIBLE HEALTHY SMOOTHIE RECIPE MAKE SURE TO RATE IT BY CLICKING THE 5 STARS ABOVE AND LEAVE A COMMENT DOWN BELOW TO LET US KNOW HOW YOURS TURNED OUT!
DON'T FORGET TO JOIN US ON OUR FACEBOOK PAGE TO SHARE HOW YOUR RECIPES TURNED OUT AND POSSIBLY GET FEATURED ON THERE AS WELL AS ON INSTAGRAM!
Also don't forget to join us on Instagram!
[instagram-feed]

Shop this recipe
This post may contain affiliate posts, meaning that at no cost to you I will get a small percentage of every purchase you make!
If you enjoyed this candida smoothie recipe make sure to pin it for later